« Back to Events
This event has passed.
Event:

ERF Benefit Concert

Date:

September 28, 2017 5:00 pm

Updated:

August 14, 2017
Venue: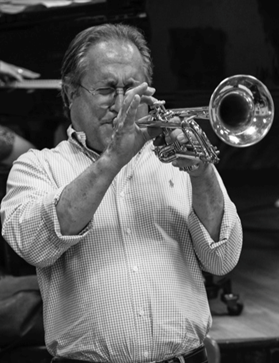 Trumpeter Greg Ruvolo has toured with Ray Charles, Frank Sinatra and the big bands of Woody Herman, Gerry Mulligan and Louis Bellson. Greg is also a veteran of Broadway as well as many soundtracks and recordings. Two years ago, the Greg Ruvolo Big Band Collective was formed, featuring many of Greg's longtime friends and some of the finest young players around. You don't want to miss this show, featuring special guest arranger Dick Lieb.
Join us on Thursday, Sept. 28 at 5 p.m. at Local 802 in the club room. Come relax between gigs and enjoy live music! Your donations will support the Local 802 Musicians' Emergency Relief Fund, which helps musicians in need. For more information, contact Bettina Covo at (212) 245-4802, ext. 152 or Bcovo@Local802afm.org.
iCal Import
+ Google Calendar