« Back to Events
This event has passed.
Event:

Jazz in the Afternoon

Date:

July 11, 2017 5:00 pm

Updated:

June 22, 2017
Venue:
The Local 802 Musicians' Emergency Relief Fund presents a benefit series for musicians in need

THE EMILE CHARLAP
JAZZ ENSEMBLE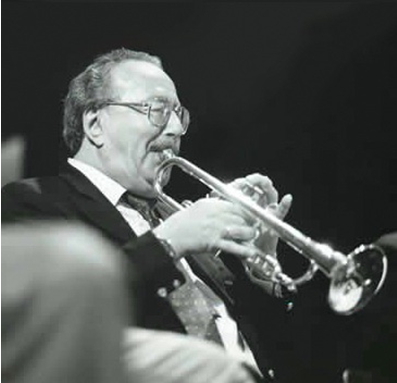 Emile Charlap's contracting and copying office dominated the New York recording scene for decades, and became the New York base of operations for some of the era's musical giants. Emile's avocation was his personal "rehearsal" band (featuring himself on second trumpet), which gradually expanded from its original quintet format into a full 12-piece ensemble. Rehearsing weekly for over 30 years, the group attracted many of New York's best musicians, and accumulated a repertoire of jazz arrangements by some of New York's finest, including David Matthews, Bill Whitehead, Gary Topper and Bill Waranoff. This performance at Local 802 will offer highlights from this historic New York musical enterprise.
Join us on Tuesday, July 11 at 5 p.m. at Local 802. Come relax between gigs and enjoy live music! Featuring: Joe Giorgianni, Tim Ouimette, Irv Grossman, Art Baron, Noah Bless, Joe Randazzo, Ted Petrosky, Mike Sayre, Kenny Ascher, Roger Blanc, Melissa Slocum, Mike Campenni. Your donations will support the Local 802 Musicians' Emergency Relief Fund, which helps musicians in need. For more information, contact Bettina Covo at  (212) 245-4802, ext. 152 or bcovo@local802afm.org.
This show on July 11 is produced in coordination with the Manhattan Producers Alliance.
iCal Import
+ Google Calendar