Local 802 Press Releases and Statements
September 27, 2019 
Dear Commissioner del Castillo,
Local 802 AFM is excited to see that the Mayor's Office of Media and Entertainment is bringing attention to the diversity and richness of our city's live theater industry through its ALL NEW YORK'S A STAGE campaign. Union musicians are an integral part of bringing these stories to the stage, and our members are privileged to work alongside countless talented unionized colleagues, from actors and stage managers to stagehands, chorographers, and directors, to production staff working behind the scenes on wardrobe and make-up, to ticket-sellers and ushers. MOME is right in the assertion that "New York City has been a cornerstone of the global theater industry for almost a century." However, the very reason that our city has remained such a mecca of the arts for so many decades is because artists came together and unionized to ensure they could afford to live and raise families in the same communities in which they work.
To that end, we are concerned that the ALL NEW YORK'S A STAGE website, localtheater.nyc, promotes production companies and venues that do not uphold fair labor standards for the artists who create their live theater productions. Musicians, alongside the many working artists we mentioned above, deserve fair wages, health and pension contributions, proper workplace protections, and job security – protections that employers are only legally obligated to uphold under a union contract. In recent years, as the theater industry has boomed in New York City, artists have not always shared in those profits. Often, musicians are left behind, making substandard wages and working in untenable conditions on non-union productions simply because they must do so to make ends meet. As the official governing body for our city's arts industry, we feel it is important that MOME lead the way in ensuring that we celebrate unionized arts productions that value their cultural workers. Read more.
NEW YORK, NY – June 27, 2019 – The Associated Musicians of Greater New York, Local 802 AFM announced today a landmark three-year collective bargaining agreement with the Broadway League and Coordinated Bargaining Partners. The deal features the largest wage increase in the past two decades, a 23% increase in healthcare contributions, and a new 401(k) plan, and signals a major turnaround from previous agreements.
"The Broadway League knows that a big part of their success is the ability to attract and retain the best musicians in the world," said Adam Krauthamer, President of Local 802. "With this contract, they have solidified that bond."  Read more.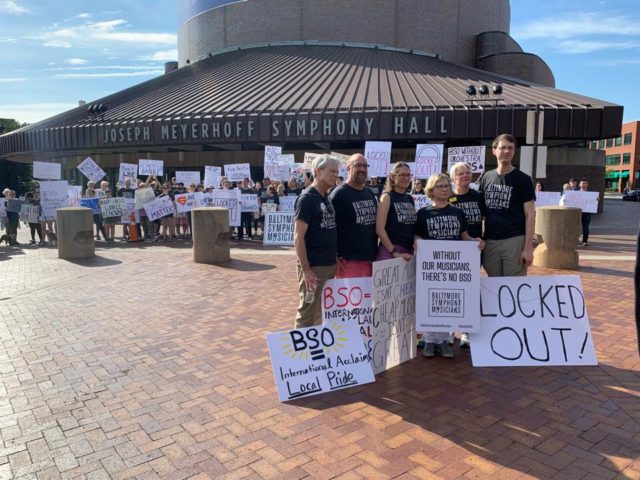 NEW YORK, NY – June 17, 2019 – Last night, Baltimore Symphony management abruptly decided to lock out the orchestra, citing lack of funds to continue a regular concert schedule. Earlier, management had promised that they would not lock out the musicians during the negotiation process. The former contract expired in January and the new CBA was being negotiated.
The Baltimore Symphony has been attempting to secure funding from the State of Maryland, but the Governor will not release the funds, stating that the Symphony has been financially mismanaged. The financial pressures of the Baltimore Symphony are not new or unique. What is different here is the obtuseness and incompetence of its management. For example, in prior years, musicians took salary cuts, while management did not take similar cuts in their compensation. Meanwhile, charitable contributions have withered as major donors see the incompetence like everyone else.
In the end, musicians pay the heaviest price of anyone. We find it unacceptable that musicians, who do their jobs with the utmost professionalism, fall victim to the unprofessionalism of the orchestra's managers. Perhaps it's time the board of trustees get new managers.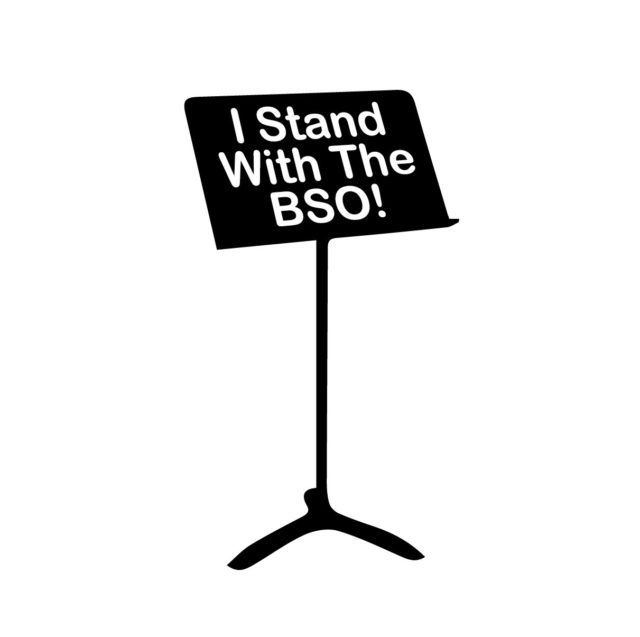 NEW YORK, NY – June 5, 2019 – Baltimore Symphony management announced last week that it was canceling summer programming and proposing to shorten the performing season from 52 weeks to 40 weeks. Musicians' pay would be cut by roughly 20%, according to management's proposal. The former contract expired in January and the new CBA is being negotiated. As a negotiating tactic, Baltimore Symphony management has stated that if the musicians agree to a reduced performing year, the symphony will agree to provide them with health insurance year-round. However, if they don't cave in to management's demand, musicians will lose their health insurance this summer. Putting musicians' health at risk represents a new low in labor negotiating tactics. Read more. 
NEW YORK, NY – April 22, 2019 – The musicians who perform in Broadway productions have launched "Musicians of Broadway," a new website telling the stories of the union music professionals who bring theater to life in New York City. The website is available to the public at www.musiciansofbroadway.com. There are almost 10,000 musical theater performances on Broadway every year. The 1,200 musicians working on these shows play a crucial role in bringing them to life. Because these musicians are not always center stage, with many playing from back rooms and closed pits, audiences are sometimes unaware of their presence and the important contributions musicians make to every live performance. Musicians of Broadway was created with the intention of providing a way for the public to learn more about these talented creative professionals. Read more.
NEW YORK, NY – April 12, 2019 – Over 150 musicians stood together at Dante Park, directly across from Lincoln Center, to demonstrate solidarity with their colleagues on strike at the Chicago Symphony Orchestra. A group of thirty brass musicians from the Metropolitan Opera, the New York Philharmonic, and the New York City Ballet performed, conducted by Joseph Alessi, Principal Trombone of the New York Philharmonic. The Local 802 AFM musicians spanned every genre from Broadway to classical to indie, and the musicians were joined by their fellow union members from Actors' Equity, American Guild of Musical Artists, IATSE Local One, IATSE Local 764, the New York City Central Labor Council, AFL-CIO, SAG-AFTRA NY, and the Stage Directors and Choreographers Society. Read more.
NEW YORK, NY – April 11, 2019 – Local 802 musicians will stand together on Friday, April 12 to show their solidarity with striking Chicago Symphony Orchestra musicians. Musicians from the Metropolitan Opera, the New York Philharmonic, and the New York City Ballet will be joined at Lincoln Center by musicians who work in every genre and venue across the New York music scene to demonstrate unity for fair wages and benefits for all working musicians. Emma Gerstein, flutist at the Chicago Symphony Orchestra, will also speak about the ongoing strike. Read more.
NEW YORK, NY – March 21, 2019 – As many of you know, the Trump Administration has proposed terminating funding for the National Endowment for the Arts (NEA) as part of its proposed budget. Defunding the NEA would have a strongly negative impact not only on many young and emerging musicians who depend on NEA grants, but also on music education and the underserved communities that benefit from NEA support. That's why Local 802 strongly opposes any cuts to the NEA's budget. Read more.
NEW YORK, NY – March 13, 2019 –The promise of a pension is a sacred one and the musicians of the Chicago Symphony Orchestra are right to insist that it not be compromised. The Chicago Symphony Orchestra has assets of over half a billion dollars and is more than capable of managing its pension liabilities without shifting all the risk onto musicians. The musicians of Local 802 support the strike by the members of the Chicago Symphony Orchestra and urge CSO management to do the right thing and honor their pension promises to the musicians. Read more.
NEW YORK, NY – February 14, 2019 –The Associated Musicians of Greater New York, Local 802, AFM expands its membership outreach initiatives with the formation of a diversity and inclusion committee. Chaired by Broadway musical director Steven Cuevas and co-chaired by renown jazz drummer Alvester Garnett, the group amalgamates union musicians from all backgrounds. The committee's mission is to work collaboratively, to advocate and support diversity, and to promote equal opportunities for union musicians. Read more.
NEW YORK, NY – January 9, 2019 – The Local 802 Musicians' Union supports Actors' Equity in its effort to secure just compensation for its members. Broadway is booming. Grosses and attendance are at all-time highs. This is made possible by the creative and performing artists who do the hard work of developing and performing in these productions. Read more.
BABYLON, NEW YORK – January 2, 2019 – The professional musicians who perform in musical productions at Babylon Village's Argyle Theatre have started the unionization process with the Associated Musicians of Greater New York, Local 802 AFM. A majority of the orchestra musicians have expressed their intent to unionize and are now seeking official certification of their union through a National Labor Relations Board election process. Read more.
NEW YORK, NEW YORK — November 16, 2018 — The Associated Musicians of Greater New York, Local 802, AFM is calling on popular Broadway performer and pop music star Josh Groban to demand that his management at Live Nation sign a union contract for the protection of orchestral backing musicians contracted to play his Sunday, November 18th show at Madison Square Garden. Read more.