Musicians' Emergency Relief Fund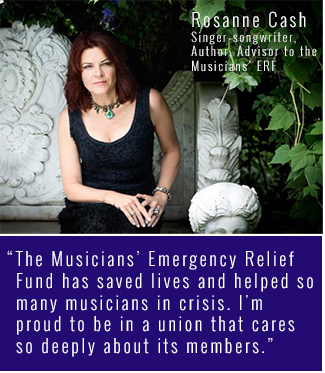 Local 802 Musicians' Emergency Relief Fund is a non-profit 501(c)(3) created to provide Local 802's 8,000+ professional musician members with reliable assistance in times of trouble and dire need. Musicians who find themselves suffering through catastrophic illness, dramatic career downturns, or demonstrable financial hardship can turn to the Local 802 ERF to help. Many musicians suffer from episodic employment and lack health insurance, pensions and other benefits found in most full-time jobs, and as a result this career is often a difficult one, lived without a safety net.
Counseling and grants from the Musicians' ERF are often essential to the survival of these musicians. Through ERF, hundreds of musicians a year are helped by a New York State licensed social worker, who provides confidential social services to members and their families through the ERF's Musicians' Assistance Program. Additionally, financial assistance and grants are available to musicians and their families going through hardship.
Scroll to the bottom of this page to find testimonials from Local 802 members who have benefited from the ERF.
Fundraising for the ERF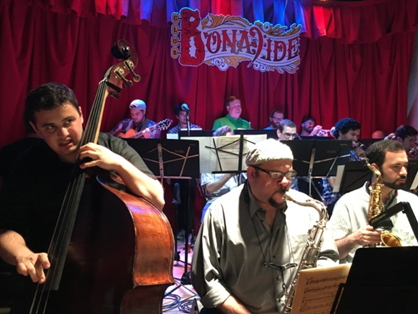 The Musicians' Emergency Relief Fund is funded by voluntary contributions and donations, and fundraising is especially important in these difficult financial times. As a non-profit 501(c)(3), the ERF relies upon voluntary contributions in order to provide musician members with reliable assistance in times of trouble and dire need.
Local 802 hosts free "Jazz in the Afternoon" concerts in the Local 802 Clubroom, where musicians volunteer their time to raise awareness and funds for the ERF. Learn more about the concert series and find upcoming performances here.
Eligibility
The eligibility requirements are:
A minimum of two years' membership in the union
Good standing, with all dues (annual and work dues) paid
That the musician's needs fall within the guidelines defining "dire need" as set by the Fund's trustees. These include gas, electric or telephone cut-off, eviction, medical debts, costs incurred due to the theft of instruments, auto repairs vital to continued employment and other emergencies.
To seek assistance, members must contact the Administrator and fill out an application, which requires proof of need. The Fund is a nonprofit charitable organization, and its policies are set by five elected trustees and a Board of Directors.
Learn more by visiting the ERF website, or contacting Bettina Covo by using the form below.
Success Stories from the ERF
In their own words, hear from Local 802 members about how the Musicians' ERF positively impacted their lives, and enabled them to get their career back on track.