Musicians' Emergency Relief Fund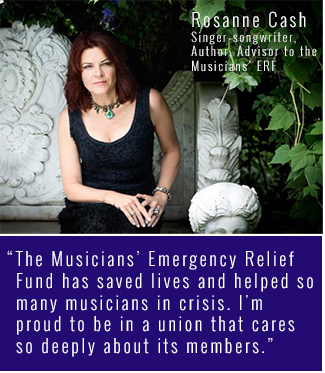 The Local 802 Musicians' Emergency Relief Fund (ERF) is a not-for-profit 501(c)(3), with the mission to provide our 8,000+ professional musician members with reliable assistance in times of trouble and dire need due to catastrophic illness, family and relationship crises, loss of work, and/or demonstrable financial hardship.
Through the ERF, hundreds of musicians a year are helped by New York State licensed social workers who provide confidential social services and monetary grants to qualifying members and their families through the ERF's Musicians' Assistance Program (MAP) under the auspices of The Actors Fund, NYC: www.actorsfund.org/Local802.
Scroll to the bottom of this page to find testimonials from Local 802 members who have benefited from the ERF.
Eligibility
The eligibility requirements are:
A minimum of two years' membership in the union
Good standing, with all dues (annual and work dues) paid
That the musician's needs fall within the guidelines defining "dire need" as set by the Fund's trustees. These include gas, electric, or telephone cut-off, eviction, medical debts, costs incurred due to the theft of instruments, auto repairs vital to continued employment, and other emergencies.
The Fund is a nonprofit charitable organization, and its policies are set by five elected trustees and a Board of Directors.
Musicians' Assistance Program (MAP)
MAP is committed to the goal of helping musicians with financial difficulties, health concerns, or other life-altering crises who need assistance, information, and support. Trained, licensed social workers, sensitive to the needs and difficulties of the entertainment industry, review each applicant thoroughly and, after consultation, prescribe the next course of action accordingly which can range from approved ERF financial grants to assistance with housing and senior services.
MAP provides many free, confidential services, including:
Professional consultation and referral for personal, career, and relationship problems
Crisis intervention and short-term counseling
Early identification, referral, and comprehensive follow-up for alcohol and/or drug dependence
Advocacy on behalf of members for emergency financial assistance through Local 802's Emergency Relief Fund, legal aid, and related industry relief funds
Senior Services – assisting members and their caregivers to develop care plans
Access to all the Actors Fund programs: Social Services, Health Services, Employment Assistance and Training, and Housing
Work-life Enrichment – workshops on a variety of topics to support balancing work and personal life
These services are offered to any Local 802 musicians and their family members who meet the minimum requirements for assistance. The results: lives are changed for the better and careers rescued, all achieved with the dignity and respect our members deserve.
To get help, call 212-221-7300 ext. 119 or email intakeny@actorsfund.org.
Fundraising for the ERF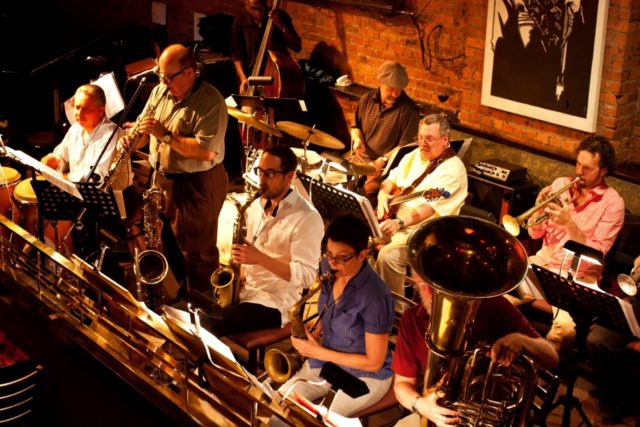 The Musicians' Emergency Relief Fund is funded by voluntary contributions and donations, and fundraising is especially important in these difficult financial times. As a non-profit 501(c)(3), the ERF relies upon voluntary contributions in order to provide musician members with reliable assistance in times of trouble and dire need.
Jazz in the Afternoon is a new, once-a-month concert series created to raise funds on a donation-only basis. This free series has brought together some of New York's finest professional musicians who donate their time and talent for this important cause. Learn more about the concert series here.
Upcoming Performance: Jazz in the Afternoon featuring Lou Caputo's "Not So Big Band!" The "Not So Big Band" is the brainchild of talented multi-instrumentalist Lou Caputo. It is an attempt to join the spontaneity of free-blown small group jazz with the power and gravity of a big band. Join us on Tuesday, January 29 from 5 to 6:30 p.m. at Local 802 in the Clubroom.
Learn more about the ERF and MAP by visiting the ERF website, or contacting Bettina Covo using the form below.
Success Stories from the ERF
In their own words, hear from Local 802 members about how the Musicians' ERF positively impacted their lives, and enabled them to get their career back on track.