#RespectTheBand: Tweet and Sign the Petition!
Let's keep the pressure on the networks! After an inspiring and spirited rally outside negotiations on Tuesday, July 10, AFM musicians are continuing our fight for fair payment for musicians who play on live TV shows on ABC, CBS, and NBC. They deserve payment for their work when it appears on ad-supported streaming.
Show your support by tweeting at the networks to #RespectTheBand and signing our petition.
Sample Tweet: We're calling on @ABCNetwork @CBS @nbc to #RespectTheBand and pay live TV musicians when they appear on YouTube and other ad-supported streaming sites! #UnionMusicians @The_AFM @Local_802_AFM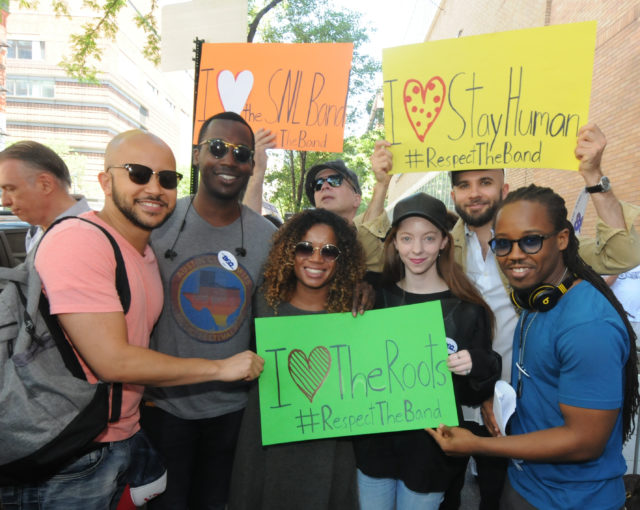 Members of Stay Human at the July 10 rally outside ABC (photo by Walter Karling)