FUNDING FOR LIVE AND STREAMING PERFORMANCES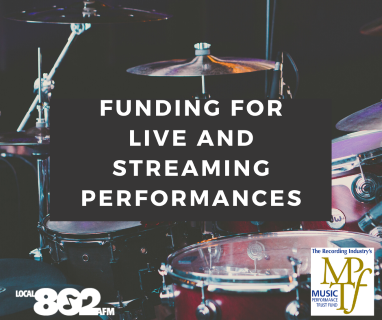 The Music Performance Trust Fund has announced new guidelines due to the Covid-19 pandemic. There are now increased funding opportunities for live performances — including live streaming (but not pre-recorded shows). If you're organizing any streaming performances that are free and open to the public, you could qualify. Members of Local 802 may e-mail Marisa Friedman at Mfriedman@Local802afm.org for more info or to apply.
Also, before taking part in any live performance, please see Local 802's Covid-19 Health & Safety Recommendations for Live Performance.