Support NYC Musicians on #GivingTuesday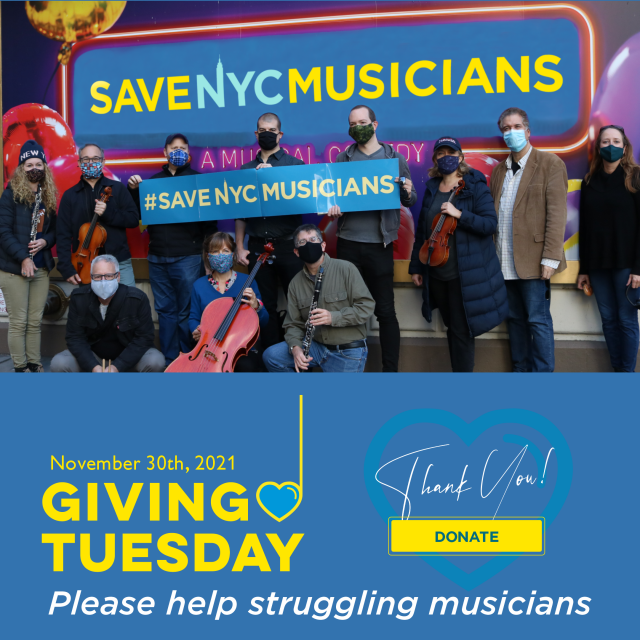 Help keep the magic alive this #GivingTuesday by supporting the musicians who bring you spectacular performances across New York City.
Your generous gift to #SaveNYCMusicians will help struggling musicians get back on their feet after being out of work for more than a year.  While many NYC venues have reopened and performances have resumed, we have a long way to go before our musicians and our industry fully recover.
Your donation to #SaveNYCMusicians helps individual musicians weather this tough time through emergency grants and contributions to their health fund.
Let's honor the musicians that make this time of the year magical.
Thank you for supporting NYC musicians!
— The #SaveNYCMusicians team