Strike rally at Carnegie Hall to support the DCINY Orchestra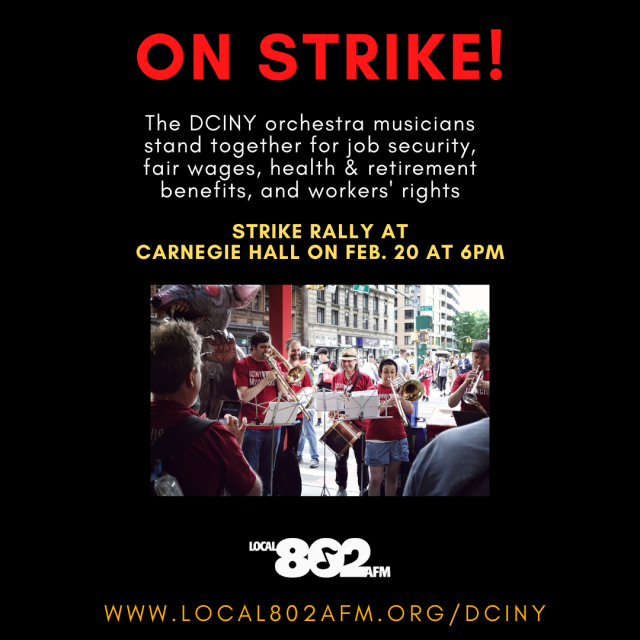 MUSICIANS ARE ON STRIKE! Local 802 and the DCINY Orchestra  have called a strike against DCINY, a for-profit company that produces concerts at  Carnegie Hall and Lincoln Center  and that boasts a roster of 257 musicians.
A rally with striking musicians and elected officials will take place in front of Carnegie Hall on Monday, Feb. 20 at 6pm. Learn more and RSVP here.