It's called the music business for a reason. The business side of music is often anathema to most musicians – something to be ignored, feared or misunderstood.
The Jazz Mentors series connects up-and-coming musicians with some of New York City's premier artists to discuss the business of jazz. Each forum features discussion led by preeminent members and leaders of the jazz community about how to build and maintain a successful music career.
The business components of establishing a career in music are frequently under-appreciated and misunderstood by young and emerging musicians. To address this, Jazz Mentors audiences are guided through some of the most vital aspects of launching a career, including representation, touring, protecting your recordings in digital format, the impact of streaming services, and building a secure financial future, among others.
Located at Local 802, the informal setting allows for relaxed communication and a free-flowing exchange of ideas between the audience and the artists, encouraging full participation and interaction. The events are free and open to the public.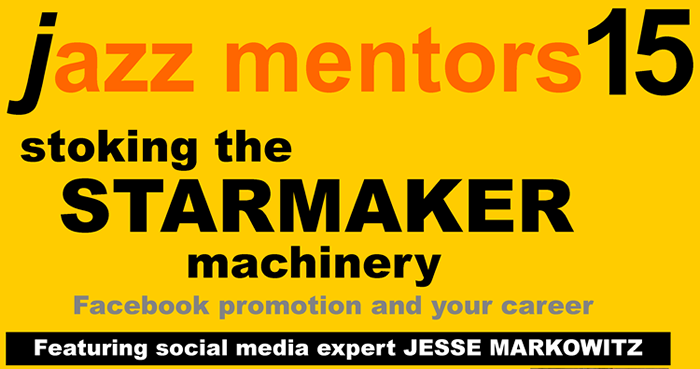 The Council for Living Music and AFM, Local 802 present
"Stoking the Starmaker Machinery: Facebook Promotion & Your Career"
Tuesday, June 5, 6:00-7:30PM
322 West 48th Street, Club Room
New York, NY
Free and open to the public

Jesse Markowitz is a Toronto-born resident of New York City where he spends his days stoking the starmaker machinery behind the American art song; which is to say he runs his own promotions company specializing in social media for jazz musicians, with such luminary clients as Wayne Shorter, Dave Holland, Roy Hargrove, Chris Potter and Fred Hersch. Jesse is a saxophone owner, and before migrating to the promotional side of music, he studied in the jazz program at Humber College, as well as the culinary school at George Brown College.