AFM Local 802 endorsements for 2021
Throughout 2021, the Executive Board of AFM Local 802 will be endorsing candidates for our local races. The candidates we've selected below have demonstrated a deep commitment to music, the performing arts, and the rights of workers throughout the city. At this moment in time, it's more important than ever to become involved in local politics, and we are confident these committed public servants will be essential partners as we rebuild our industry and our city.
AFM Local 802 represents thousands of highly-skilled musicians who drive New York City's thriving cultural and tourism economy. Its members – who perform on Broadway, at Lincoln Center, Carnegie Hall and Radio City, in recording studios, as teaching artists, on late-night TV shows and in other televised bands, in hotels, clubs, festivals and venues across NYC – are protected by collective bargaining agreements ensuring proper classification, fair treatment and a living wage. For more background, see www.local802afm.org 
---
MEET OUR ENDORSED CANDIDATES
This page will be updated throughout 2021
(full bios at end)
CITY COUNCIL
Marti Allen-Cummings (D), District 7, Manhattan
Amit Singh Bagga (D), District 26, Queens
Erik Bottcher (D), District 3, Manhattan
Justin Brannan (D), District 43, Brooklyn
Gale Brewer (D), District 6, Manhattan
Eric Dinowitz (D), District 11, Manhattan
Johanna Garcia (D), District 10, Manhattan
Jennifer Gutierrez (D), District 34, Brooklyn
Julie Menin (D), District 5, Manhattan
Keith Powers (D), District 4, Manhattan
Lincoln Restler (D), District 33, Brooklyn
Carlina Rivera, (D), District 2, Manhattan
Pierina Sanchez, (D), District 14, Bronx
Marjorie Velazquez (D), District 13, Bronx
MANHATTAN BOROUGH PRESIDENT
Mark Levine (D), Rank Choice Vote #1
Brad Hoylman (D), Rank Choice Vote #2
NYC COMPTROLLER
Brad Lander (D)
(full bios below, in alphabetical order)
---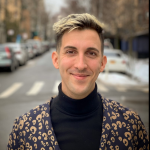 Marti Allen-Cummings, Democrat for City Council District 7, Manhattan

Manhattan Valley, Manhattanville, Morningside Heights, Hamilton Heights
Marti Allen-Cummings is a performer, a gig worker, and a passionate advocate for New Yorkers, and we are thrilled to support their campaign for City Council Manhattan District 7. They are uniquely attuned to the needs of working musicians as a drag performer who knows what it is like to go without healthcare as a freelancer. They serve on Community Board 9 and as an advisor on the NYC Nightlife Advisory Board, in addition to working with LGBTQIA+ youth through the Ali Forney Center. Their platform is progressive and speaks to the needs of every member of District 7, whether it's properly funding NYCHA and ensuring affordable housing, alternative policing and reallocating funds from new jails back into community services, or raising teachers' salaries as well as demanding equal education for all students.
As a performing artist and advisor to the Office of Nightlife, Marti is uniquely attuned to the needs of musicians who play in small and mid-size local venues. As the city rebuilds from the pandemic, they are committed to working with musicians and small businesses such as restaurants and clubs to ensure fair wages and working conditions for live performances. They are committed to keeping union jobs in the neighborhood, recently joining carpenters in demanding Columbia University hire union labor for a new construction project. They hope to use their platform to advocate not only for traditional union labor jobs, but gig economy workers who have suffered economically and personally through the pandemic. Fully invested in the equal treatment of all New Yorkers, they are committed to ensuring transportation, cultural institutions, small businesses, and all other aspects of daily life are accessible to those who are disabled.
"As a performance artist myself…I have felt the pain of trying to get by in this city, and sometimes falling short. That is why I will not only be a fierce advocate in City Hall but will use my position to work with my partners in Albany to protect workers in our industry," states Marti. This perspective and commitment to arts advocacy comes at a crucial time in our industry, and we fully support Marti in their bid to represent the voices of artists and New Yorkers in District 7 at the City Council.
---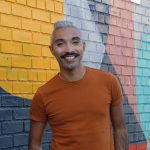 Amit Singh Bagga, Democrat for City Council District 26, Queens

Sunnyside, Woodside, Long Island City, Astoria, Dutch Kills
We are pleased to endorse Amit Bagga as City Council Candidate for District 26. Amit brings the knowledge and passion needed to advocate for those who live and work in Western Queens. A native New Yorker, the son of immigrants from South Asia and a member of the LGBTQ+ community, he understands the varied lived experiences of the constituents of his district. Amit's breadth of experience on campaigns at the federal and local levels have connected him with labor unions across the city, and his experience executing city and federal policy will be a strong asset as we rebuild in a post-pandemic world.
Amit's priorities if elected to office are building a fair economy that is truly inclusive of all, including immigrants, low-wage and gig workers, delivery and taxi drivers, along with small business owners; creating and implementing Affordable Housing for All: renters, small homeowners, NYCHA residents, and folks experiencing homelessness; fighting climate change with green jobs that offer good wages, ladders for growth, and all the protections that workers deserve; and bringing healthcare to Western Queens by opening a Health and Hospitals facility to bring Western Queens long-overdue hospital beds and preventative care.
Amit feels a particular connection with musicians as a trained vocalist, and intends to use his platform to push for fair working conditions in various music venues of Western Queens, where many of our members work and live. He supported the repeal of the Cabaret Law of 1926, which mandated establishments have a license for live music, singing, or dancing. It is considered to have been racially discriminatory, being particularly punitive of black and brown communities as it largely targeted jazz clubs. Over time, it made it difficult for musicians across the city to earn fair wages in venues such as bars and restaurants. Amit's depth of knowledge of city policy will not only be a boon to the musicians of Queens, but will serve to eliminate antiquated and discriminatory policy that prevents musicians of all genres from contributing to the vibrancy of our city's culture.
"There is no task as solemn or urgent as rebuilding an economy where all New Yorkers have access to opportunity, no New Yorker is excluded, and no employer is solving a difficult economic equation on the backs of workers — which includes all of our city's musicians," states Amit. "You don't go to the Village Vanguard to sit in the dark or Carnegie Hall to stare at an empty stage — you go for the world's greatest musicians who breathe life into these spaces and into our city. As a candidate with deep roots in musical performance, I am honored to have the support of Local 802 in our collective fight for employment with dignity for all New Yorkers."
The Local 802 Executive Board feels strongly that Amit possesses the necessary skills to navigate a multicultural community with diverse socioeconomic needs in a post-pandemic world. For more, see https://amitforcouncil.com.
---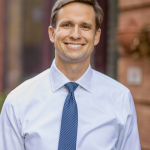 Erik Bottcher, Democrat for City Council District 3, Manhattan
Chelsea, Hell's Kitchen, Greenwich Village, West SoHo, Hudson Square, Times Square, Garment District, Flatiron, Upper West Side
For the City Council seat representing our home turf, we are proud to endorse Erik Bottcher. He has an impressive track record of community engagement and organizing, advocacy for LGBTQ+ rights and the rights of marginalized populations, as well as a depth of knowledge and experience afforded to him as the current Speaker Corey Johnson's Chief of Staff. His work under Governor Andrew Cuomo to organize across New York State was instrumental in passing the Marriage Equality Act of 2011, preceded by years of activism on behalf of LGBTQ+ and transgender New Yorkers. He has fought for affordable housing and tenants' rights in District 3, where many of our members also live. He has committed himself to labor rights as well, recently standing in solidarity with Chipotle workers as they walked off the job protesting unsafe working conditions. Above all, he believes in the vitality of arts and arts education. We feel he is an outstanding leader to navigate the difficult months and years ahead as we rebuild midtown and downtown as the global hub for music and entertainment.
"Council District 3 contains the highest concentration of theatres and cultural organizations of anywhere in the world, and they and their workers must be protected. This is a responsibility I take very seriously," states Erik. "The COVID-19 crisis has laid bare the fact that the performing arts industry is a major driver of economic activity. The closure of Broadway and Off Broadway theatres, live music venues and other cultural institutions has had an economic ripple effect that has been devastating for hundreds of thousands of New Yorkers." As Councilmember, Erik has pledged to work with Local 802 and interested parties to safely navigate the reopening of venues in his district, while protecting the interests of workers whose talent drives billions of dollars of revenue to the city and state. If elected to this position, we look forward to engaging with Erik as members of the midtown and downtown community. You can read more about his campaign and vision for District 3 at www.erikbottcher.com. If you want to volunteer with Erik's campaign, contact hannah@erikbottcher.com.
---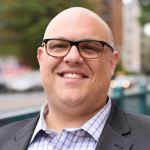 Justin Brannan, Democrat for City Council District 43, Brooklyn
Bay Ridge, Dyker Heights, Bensonhurst, Bath Beach
Justin Brannan, incumbent for City Council, has been a strong advocate for his constituents in Brooklyn, many of whom are musicians who perform in venues of all sizes throughout the city. He himself, in fact, was a musician before going into politics, tour around the world with his hardcore band as well as releasing several albums. He also earned his stripes in union organizing as he fought to recover unpaid wages for co-workers while working at a radio station here in NYC.
He considers himself a "policy punk," where effecting change meant getting into the "system," "putting on a suit," and fighting for the ideals you held throughout your life. He has lived up to that promise, serving on committees as diverse as the Committee on Education, Committee on Public Safety, and Committee on Consumer Affairs and Business Licensing, to name a few. He recently introduced bills to introduce a task force to convert vacant commercial office space into affordable housing, and to create an advisory board for gender and racial equity in hospitals. He believes strongly that prevailing wages, or being paid fairly for doing your job in a multi-employer industry, should be supported by elected city leaders whenever possible. As New York City moves to reopen the entertainment and performing arts sector, we intend on working with leaders such as Justin to ensure city-funded projects pay a living wage to hired musicians.
We look forward to continuing to engage Justin, a fellow musician on the City Council, on behalf of members throughout the city. His ideals of supporting working New Yorkers, in particular musicians, resonates with all of us.
---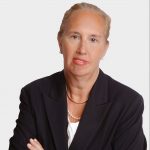 Gale Brewer, Democrat for City Council District 6, Manhattan

Central Park, Lincoln Square, Upper West Side, Clinton
Gale Brewer, current Manhattan Borough President and City Council candidate, is perhaps the most accomplished elected official and public servant working today. Through her many positions, she has always been a fierce advocate for musicians and friend to Local 802. As such, we are delighted to endorse her for the City Council seat in District 6. Gale formerly held this seat from 2002 – 2013, notably during the transformative years after 9/11. These unprecedented times call for leaders with both the vision and experience to help uplift our cultural sector and steer our city through a post-pandemic world. We believe her expertise will help musicians on the Upper West Side face this crisis head-on, as the the district rebuilds from its roots in the performing arts.
Gale has a long track record of supporting musicians and other arts workers at cultural institutions, both in her district and throughout the borough. She was an advocate for musicians in past negotiations with the Metropolitan Opera and the Kauffman Center. As Borough President, she has shown a commitment to the arts through private-public commissions of Black artists for public arts projects, and is a strong supporter of #SaveOurStages. As a member of the Department of Cultural Affairs Grants Program, she has allocated tens of millions of dollars to arts education and performance. She supported the repeal of the Cabaret Law, but feels it needs to go further to ensure businesses and venues are able to support live music and dancing according to local safety laws. While she understands the role that arts and entertainment unions traditionally play with regularly employed performers and musicians, she feels a universal portable benefits program to support freelancers' wages and benefits is crucial to workers' survival. She has supported rezoning for affordable housing, notably artist housing in East Harlem, and will continue to make affordable housing a priority of any new development or rezoning in her district.
Gale states: "The arts in NYC generate $110 billion annually, employ 293,000 people who are paid $30.4 billion in wages (NYC Comptroller, 2017) and will be a primary engine of the city's recovery. The performing arts are one of our greatest shared spaces and as such can and should play a leading role in all communities as a means to healing and recovered optimism.
As a Council Member, I will work closely with state officials to help ensure that any economic development strategy in NYC guarantees the rights of musicians, performers, and artists to be paid and treated fairly. In a post-Covid world, any economic development strategy should focus on these goals."
We look forward to working together to continue our shared mission of advocating for musicians, who are undoubtedly the cultural and economic drivers of the Upper West Side and New York City as a whole.
---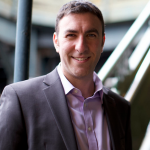 Eric Dinowitz, Democrat for City Council District 11, Manhattan
Bedford Park, Kingsbridge, Riverdale, Norwood, Van Cortlandt Village, Wakefield, Woodlawn
We are proud to support Eric Dinowitz for City Council District 11. A native of the Bronx, he received a degree in music and went on to teach choir and special education classes in Bronx public schools. He served as the chapter leader for the United Federation of Teachers, and currently sits on Community Board 8 as chair of the Aging Committee. His background and community activism give him a holistic perspective of the northwest Bronx, from advocating for the elderly who wish to retire comfortably and affordably, to ensuring children from all parts of the district receive the education they need to flourish. Most of all, he understands that his district thrives when workers have strong union protections. This means standing in solidarity with local workers picketing their job site for unfair labor practices, supporting the Fight for $15, and expanding Paid Family Leave. Eric's drive and compassion are hallmark characteristics of a musician. His priorities as a candidate will benefit not only the constituents of his district, but his policies serve as a model from which to build our city into an equitable place for all.
Eric's experience as a Bronx public school teacher has led him to see the injustices endured by students of color in his district, and he believes they deserve the resources and support of caring professionals in school, not the presence of the NYPD. He also supports redefining the role of law enforcement in our city with regard to mental health crises and homelessness. He supports the ability for non-citizens, who are all vital contributing members of our communities, to vote in municipal elections. Residents of the Bronx will note that reliable public transit and green space are at a premium. Eric's platform pushes for city control of the MTA, matching the ticket price of Metro-North trains to subway/bus fare due to the number of residents of the Bronx who rely on it to commute into Manhattan, and elevators at subways to make them ADA compliant. Eric supports not only improving parks in the Bronx, but with his background as a teacher, educating children in the neighborhood about the importance of a healthy environment. He would also like to improve water management to prevent sewage overflow after storms through green infrastructure. As a Councilmember, he would create a Climate Caucus to address the threats and effects of climate change to the city.
"It's no secret that New York City's status as a cultural capital of the world is one of the reasons millions of people come here each year on vacation as tourists. We have the best concert halls, opera galleries, and funniest comedy clubs that the world has to offer, and we have to ensure that these establishments safely reopen in order to attract tourism and revenue for our city and those who live in it," states Eric. "If we want New York to thrive this industry must thrive as well, and I will make sure that we're doing everything we can to help not just the venues and halls, but the workers and artists who work within them, so that they can live, work and raise their families here." We are happy to support Eric Dinowitz in his candidacy to represent the northwest Bronx.
---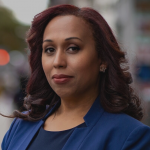 Johanna Garcia, Democrat for City Council District 10, Manhattan

Washington Heights, Inwood, Marble Hill
Johanna Garcia is uniquely qualified to represent the constituents of District 10 thanks to her experience as a community organizer, political staffer, artist, activist, and mother. She shows a deep understanding of the issues her district faces, and takes a nuanced, balanced approach to address the varying viewpoints of her neighbors. Above all, she supports workers and labor unions, having worked as the Chief of Staff for State Senator Robert Jackson to address the needs of arts and labor unions throughout the city. She is a graduate of LaGuardia High School as a visual arts major, giving her the perspective to advocate for musicians and artists of all backgrounds.
Throughout Johanna's career, she has focused on the myriad needs of members of her community, whether it was building a family literacy program or providing professional certification training to childcare workers. She has been a leader in education advocacy for her community, serving on her children's School Leadership Team and walking 150 miles from Manhattan to Albany with a group of parents to bring attention to the severe underfunding of public schools in New York State. She is an active community organizer, having served as the Executive Director of Partnerships at City College to give students the tools to organize, and was a lead activist against the most recent Inwood rezoning.
As an artist, she understands the importance of arts education and affordable social housing, and would like to work with our union and artists across the city to fulfill these needs. She also recognizes the importance of the arts in processing the devastating effects of COVID-19. She would like to increase funding to the arts, with a special emphasis on public art that gives members of the community the opportunity to collectively process this traumatic time in our city, and country's, history. She is a multi-talented and dedicated leader of Uptown Manhattan and Marble Hill, and we're happy to stand with her in her campaign for City Council District 10.
---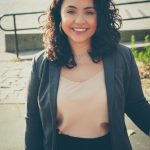 Jennifer Gutierrez, Democrat for City Council District 34, Brooklyn

Williamsburg, Bushwick, Ridgewood
We are proud to support the candidacy of Jennifer Gutierrez for District 34, which straddles northern Brooklyn and Queens. Currently the Chief of Staff to Antonio Reynoso, she has proven herself to be an effective leader and empathic community organizer. Jennifer understands how the tapestry of families, immigrant communities, artists, and small businesses interweaves to create one of the fastest-developing parts of New York City. Her dedication to public advocacy has directly helped musicians access their rehearsal studios during the pandemic, as well as navigate the unemployment system for contracted workers. Her experience at the Council and dedication to community organizing will be a boon the District, musicians, and the city as a whole.
As a Councilmember, she would like to increase capital spending on housing by both expanding construction subsidies to develop more affordable units and purchasing land to place in community land trusts that would prioritize affordability in perpetuity.
She would like to expand the community school model, which ensures schools are providing comprehensive services to students, their families, and the community at large. She has seen firsthand how much of an impact rezoning can have on communities, and seeks to pass Comprehensive Planning to devise principles to better guide rezonings and prevent displacement and gentrification in communities of color.
"The arts are incredibly important to me and to all my neighbors in District 34. We have a rich history of music, art and dance in Bushwick and Williamsburg, and as a result there is a large arts community that calls this district home," Jennifer states. "Because of this, I know that the arts are not simply part of our neighborhood identity, but are part of our economy. New Yorkers in the arts are using their creativity, their passion, their craft and their vision to not only create incredible art, but put food on the table and a roof over their head. As a result, we need to ensure that the economic impact of the arts isn't discounted. This is especially important as we look to reinvigorate our economy and help New Yorkers that have been devastated by COVID-19." We enthusiastically endorse Jennifer and look forward to engaging with her on behalf of our members and allies throughout Williamsburg, Bushwick, and Ridgewood.
---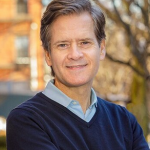 Brad Hoylman, Democrat for Manhattan Borough President (Rank Choice Vote #2)
New York City
Brad Hoylman, currently State Senator for New York's 27th State Senate District, has been a passionate advocate of Local 802 members and Manhattanites at large. He is a fixture at union rallies, including many of our own, and has walked the picket line countless times with union members fighting for fair pay and working conditions. He is an enthusiastic supporter of artists, and believes strongly they deserve fair wages, affordable housing, and government support. As Borough President, he would use his platform to advocate for social housing, creating community-led, mixed-used living and work spaces for artists. He also pledges to withhold city funding to any organization that fails to pay musicians fairly.
His platform, "The Marshall Plan for Manhattan", outlines his vision in navigating the COVID-19 crisis. Specifically, he would like to create a voluntary Manhattan Tenants Union, where tenants and landlords can negotiate in good faith in the wake of the housing crisis as a result of the pandemic. He would like to develop private-public partnerships with the Borough President's office to use vacant office space and other available spaces for affordable housing. As a supporter of small businesses, his goal is to provide rental assistance and eliminate the 4 percent additional tax burden placed on businesses south of 96th street. He would seek to reallocate capital budget funds from the Borough President's office to the Community Boards, allowing for local boards to have greater input on capital spending. School segregation remains an alarming and persistent issue in Manhattan, and Brad plans to create a Public School Resource and Advocacy Center to help parents in low-income Manhattan communities navigate the public school enrollment process. Through this advocacy center, he would also like to provide every child a free dyslexia screening test.
Brad has an impressive legislative record at the state level, as well as experience on the local level as the former Chair of Community Board 2 in Manhattan. He is a devoted parent, and if elected would be the first LGBTQ Borough President of Manhattan.
---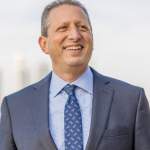 Brad Lander, Democrat for Comptroller
New York City
Brad Lander is a longtime friend and ally of Local 802, and a staunch supporter of labor unions and gig workers. His legislative track record and innovative policy platform uniquely prepares him to lead as Comptroller for the City of New York through this transformative era. His time representing District 39 in Brooklyn in City Council brought significant benefits to his constituents and New Yorkers at large. He is passionate and meticulous, and possesses the political and financial acumen to steer the city into recovery through an analysis of city government structure tests, responsible investing, and long-term risk analysis. As Comptroller, he aims to create an Essential Workers Bill of Rights, expose exploitative employers through a Wall of Shame, create a NYC Public Bank, invest in infrastructure, develop affordable housing, divest pension funds from fossil fuels and coal, and build upon local laws such as the Climate Mobilization Act and the Climate Leadership and Community Protection Act.
Throughout his public life, he has been a staunch advocate for misclassified and independent workers. In partnership with the Freelancers Union, he created the "Freelancing Isn't Free Act". He also passed a law, with other unions and alliances, that extends the benefits of New York City's Human Rights Law to freelancers and independent contractors to ensure protection from discrimination and harassment in the workplace. He advocated for for-hire drivers with the New York Taxi Workers Alliance and the Independent Drivers Guild, winning the first law in the country to guarantee a living wage for those workers. At the height of the COVID era, he introduced a bill that would extend Paid Sick and Leave Law to include misclassified workers, for-hire drivers, and delivery workers, among others. He recognizes that music and the performing arts are a major economic engine to the city, and as Comptroller, he vows to support the union labor and workers that make New York a global hub for culture and expression.
Brad's deep commitment to workers culminated in a survey in partnership with the Freelancers Union. Their findings led Brad to advocate for a Freelancer and Independent Contractor Minimum Pay Standard across the city, create a flexible portable benefits fund for benefits and social insurance, and prohibit non-compete clauses in freelance contracts. In City Council, as the representative of Gowanus, he helped develop mixed-used spaces for artists in partnership with "Arts Gowanus" as part of a larger rezoning. He recognizes the need for similar spaces for musicians, as well as affordable housing, and vows to pursue legislation that ensures artists, workers, and businesses can stay in their neighborhoods with rent protections.
As Comptroller, Brad's commitment to the vitality of the arts is a personal one, as he shared with our Executive Board: "At dinner one night last spring, as we were beginning to comprehend the magnitude of the pandemic, my family went around the table answering the question: 'What will you miss the most?' When it got to be my turn, my wife and daughter did not even give me a chance to answer, because the answer was so obvious: Celebrate Brooklyn, our extraordinary outdoor concert series in Prospect Park, and the New York Philharmonic performance in the park, which make our summer magical. Those events not only nourish our souls; they give us one of the best possible glimpses of what inclusive, creative, multiracial democracy can look like at its very best." We couldn't agree more, and fully support a Comptroller who has dedicated their career to supporting workers who elevate the cultural landscape of our city.
---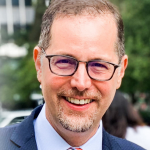 Mark Levine, Democrat for Manhattan Borough President (Rank Choice Vote #1)
New York City
Mark Levine, current council member of District 7 in Manhattan and longtime friend of Local 802, ranks as our first choice for Manhattan Borough President. Mark has demonstrated a strong commitment to the needs of artists and labor as a whole, culminating in an impressive multi-point arts plan to protect workers and help restart New York City's economy. During his time in City Council, he served as chair of the City Council Health Committee and became a national leader in the response to the COVID-19 pandemic. He created an office for the prevention of hate crimes, secured funding for green spaces in low-income neighborhoods, created hundreds of affordable housing units in his district, and ensured tenants were guaranteed a lawyer when facing eviction in housing court. Prior to his time in city government, he was a member of the United Federation of Teachers (UFT) as a middle school bilingual math and science teacher in the South Bronx. Aware of the limited access to bank loans and the predatory loansharks endemic to low-income neighborhoods, Mark and a fellow public school teacher founded the Neighborhood Trust Federal Credit Union, which has made over $25 million in loans to families and small businesses in northern Manhattan.
On Day 1 as Borough President, Mark has a comprehensive plan to rebuild the city in the wake of the COVID-19 crisis. He will appoint a Deputy Borough President as a "COVID-19 recovery czar", supporting the access to capital for small businesses and creating union jobs. He plans to increase funding to the Department of Cultural Affairs to 1% of the city's budget, up from the current 0.2%. He will work with City and State partners to buy remaining tickets to productions in qualifying non-profit and commercial theaters, ensuring full casts and ensembles are hired at 100% capacity. He believes that collective bargaining agreements must be maintained in all arts workplaces, and that the number of arts workers or ensemble members must not be cut by employers. He pledges to dedicate capital funds to bring Broadway theaters, historic buildings often in need of modernization, up to safety and health standards set forth by the COVID-19 pandemic, including renovating HVAC systems.
He pledges to create an Arts Diversity Fund to give financial support, as well as invest in career development, for creators and workers of color in the arts. Additionally, he will work with the Department of Education (DOE) and the political leaders to ensure the arts, including music and theatre, have a place in our school's curricula. He also believes that performers at local festivals deserve the dignity of a wage floor, and pledges to work with city leaders and festival producers to ensure that performances on public property guarantee fair working conditions.
At the heart of Mark Levine's campaign is the belief that union labor and the arts are essential to a strong recovery after the pandemic. He is a sensitive and thoughtful advocate for New Yorkers who have been marginalized or left behind, and has a proven track record of creating concrete, practical solutions to complex socioeconomic problems. We feel his vision for Manhattan, and ability to deliver on policy and legislation, will improve the lives of all New Yorkers. We are proud to endorse Mark Levine for Manhattan Borough President.
---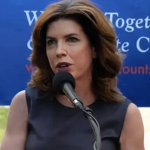 Julie Menin, Democrat for City Council District 5, Manhattan
Upper East Side's Yorkville, Lenox Hill, Carnegie Hill, Roosevelt Island, Midtown East, Sutton Place, El Barrio in East Harlem
We are pleased to endorse a longtime partner and advocate for Local 802, Julie Menin, for City Council District 5. Julie's range and depth of experience throughout city government, higher education, and the arts makes her uniquely qualified to lead in this trying time for our industry and New York City at large. A native of Yorkville, she was immersed in the arts from a young age, and pursued a career of public service in the interest of the artists who bring vibrancy to our city.
"The City Council plays an important role in sustaining our City's entertainment industry. It is vital that we work hard to maintain the culture of New York and the industries that support it as we open the economy," states Julie. As a public servant, she has extensive experience in helping rebuild the city from challenging times. She chaired Community Board 1 in Lower Manhattan as the city was rebuilding after 9/11, working closely with the largest public employee union, DC 37. She has served as the Commissioner of Consumer Affairs, working with organized labor on implementing the Paid Sick Leave Law. As Commissioner of MOME (Mayor's Office of Media and Entertainment), she was instrumental in negotiating labor protections when Avatar transitioned to the Berklee School of Music Power Station. She launched Broadway in the Boroughs, using live musicians for performances throughout the city. She also brokered a deal to bring the Grammy's to New York in 2018, the first time in 15 years. She has made herself accessible to and a fierce advocate of labor unions throughout the city, particularly entertainment unions. Her impressive resume and drive to protect workers, from members of IATSE to the Freelancers Union, is unparalleled. We enthusiastically throw our support behind Julie Menin for City Council. You can read more about her campaign at www.juliefornyc.com and volunteer for phonebanking here.
---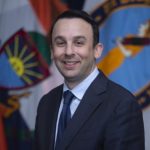 Keith Powers, Democrat for City Council District 4, Manhattan
Upper East Side, Carnegie Hill, Yorkville, Central Park South, Midtown East, Times Square, Koreatown, Stuyvesant Town and Peter Cooper Village, Waterside Plaza, Tudor City, Turtle Bay, Murray Hill, Sutton Place
Keith Powers, current council member and longtime friend of Local 802, has been a faithful advocate for musicians throughout his term. He's a fixture at our rallies and always available to address the needs of our members, whether they perform at Rockefeller Center, Carnegie Hall, or one of the many hotels or small-to-midsize venues throughout his district. Keith is a native New Yorker, having grown up in Stuyvesant Town/Peter Cooper Village, where his parents and neighbors lived in affordable housing thanks to city rent regulations and union jobs.
Close to neighborhoods with music venues, he spent his formative years going to rock shows, and carried that interest with him all the way to his political office. He and fellow council member Justin Brannan formed the "CBGB Caucus", after the famed punk rock venue, to advocate for independent venues to receive Federal Paycheck Protection Program benefits. Keith has also been a vocal advocate for the Save Our Stages bill, co-writing a column in AMNY about the devastating affect of the pandemic on performing arts venues and their workers. Many of you may have seen him at the Respect Us rally in Times Square in October 2020, where he supported Live TV musicians' fight for a fair contract inclusive of streaming residuals (which was attained the following month), or at Lincoln Center for our rally to support musicians of the Chicago Symphony Orchestra.
He currently chairs the Criminal Justice Committee on City Council, where he supports closing Rikers Island in favor of smaller jails throughout the five boroughs. He helped create the car-free thoroughfare across 14th street, helping to ease congestion in the area and free up a main artery of Manhattan's grid to public transportation and bikes. He is actively introducing legislation to aid New Yorkers with tax relief and other benefits, in particular small businesses, during the unprecedented crisis of Covid-19. His ability to adapt and problem solve in tangible ways, as well as his experience on the council, will be a tremendous asset as he embarks on a second term. We are thrilled to throw our support behind him once again, and look forward to working with him as we rebuild our industry and our city.
---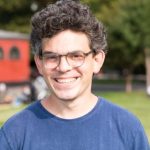 Lincoln Restler, Democrat for City Council District 33, Brooklyn
Boerum Hill, Brooklyn Heights, Brooklyn Navy Yard, Downtown Brooklyn, Dumbo, Fulton Ferry, Greenpoint, Vinegar Hill, Williamsburg
Lincoln possesses a rare combination of institutional knowledge and forward-thinking progressive idealism that captures the essence of coastal northern Brooklyn. A native of the district, his upbringing was rooted in attending concerts and the multitudinous cultural offerings in and around the city. Using his experience working on policy in city government, he has made it his mission to advocate for workers, particularly musicians, to ensure New Yorkers can live and work in dignity. We are proud to throw our support behind his candidacy for Council District 33.
Lincoln is passionate about implementing progressive policies that boil down to common sense. He would like to pass legislation to create the first guaranteed paid time off benefit for all workers and expand Paid Sick Leave protections to include gig workers. He is supportive of universal portable benefit models, including retirement security accounts for all. He has seen the devastating effects of rezoning in his district without comprehensive affordable housing plans, and will make affordable housing a priority by pursuing laws to bar landlords from keeping vacant properties off the market for an inordinate period of time.
In discussions, Lincoln made clear his support of labor in the performing arts. His concern for the wellbeing of musicians was evident by his dismay with certain employers' treatment of our members during the pandemic. He displayed a knowledge of the arts sector that belied someone who is an active audience member and fan of live performances, an important perspective to hold as we weather the pandemic and look to organizing in the months and years ahead.
"New York City is the cultural capital of the world, home to a vibrant cultural and artistic fabric that makes our communities and neighborhoods simultaneously unique and interconnected. But not only is the arts essential for our neighborhood vibrancy and diversity, it is essential for our economy," states Lincoln. "Prior to the pandemic, the music industry alone accounted for over $21 billion dollars in economic output. That's tens of thousands of jobs and billions of dollars of wages. This is a story that needs to be told more often in the halls of government. The dynamism of our economy and New York City's status as a center for tourism is integrally linked to the arts and music. As a Council Member, I'll work hard to ensure that the arts aren't treated as a nice to have, but are recognized as a need to have. The only way the arts can be truly sustainable and have the fullest impact possible on our economy is if the workers that are touched by it, from the performer on stage to the building service workers helping to maintain the hall, are compensated fairly and at a level that allows them to pay their rent and support their family."
We look forward to working with Lincoln through his candidacy as we advocate on behalf of musicians along the Brooklyn waterfront, from Greenpoint through Boerum Hill.
---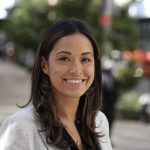 Carlina Rivera, Democrat for City Council District 2, Manhattan
East Village, Gramercy Park, Kips Bay, Lower East Side, Murray Hill, Rose Hill
Carlina Rivera is an impressive council member and dedicated ally of Local 802, and we are delighted to support her as she embarks on a second term. Representing neighborhoods from east midtown through downtown, she is aware of how musicians have added to the vitality of her district through performances in small to mid-size venues. Born and raised on the Lower East Side, she is passionate about providing safe and affordable housing for her community through legislation and organizing. She ran for office after witnessing the devastation Hurricane Sandy caused throughout her district, and has prioritized protecting Manhattan's waterfront through the East Side Coastal Resiliency Project. She is also Co-Chair of the Women's Caucus, fighting for gender equity and parity in the workplace.
As a native of the Lower East Side, the arts and music were a vital part of her upbringing. She supports East 4th street's Fourth Arts Block cultural district, which includes the innovative Off Broadway theatre, New York Theatre Workshop. Carlina pledges to work with venues, which range from such institutions as the Public Theatre to Rockwood Music Hall, and the musicians who perform in them as the city re-opens, ensuring organizations and businesses that receive city funding treat their performers fairly. Beyond the arts in her neighborhood, she helped pave the way for the Union Square Tech Training Center, a complex on East 14th Street that would offer digital skills training and space for startups, creating new jobs and careers for New Yorkers once construction is completed. Balancing development throughout her district, she has also committed to preserving landmarked buildings to maintain the unique neighborhood character that draws creatives and crowds alike.
During the pandemic, Carlina has been a fierce advocate of small businesses, supporting legislation that capped fees delivery services can impose on restaurants, preventing property from being repossessed, and finding ways to funnel federal grant money to eligible businesses. She is also active in helping homeless and food-insecure New Yorkers find the resources they need, a cause she was passionate about that led her to run for office.
As the city reopens, we look forward to working with Carlina to help revitalize this important cultural sector of Manhattan. New York would not be what it is without the creative incubator that the musicians and artists of District 2 provide.
---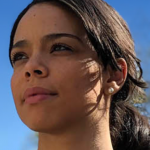 Pierina Sanchez, Democrat for City Council District 14, Bronx
Morris Heights, University Heights, Fordham, Kingsbridge
Pierina Sanchez is a rising star in public service, having made a name for herself in a relatively short career as a knowledgeable, dedicated, and enthusiastic policy expert and advocate for members of her Bronx Community. We stand behind Pierina wholeheartedly as candidate for City Council District 14.
Growing up in the Bronx as the daughter of immigrants from the Dominican Republic, she experienced firsthand the housing and employment inequities that plague our city and discriminate against black and brown communities. Driven at a young age, she attended Harvard University on a full scholarship and earned a Master in Public Affairs from Princeton University. Her pursuits of public advocacy have led her to City Hall and the White House, and finally back to her hometown to fight for affordable housing and combat income inequality. She believes strongly in the vitality of the arts and music, with Afro-Dominicana music and dance being an essential part of her upbringing. As a member of City Council, she wants to ensure musicians from all genres and backgrounds are protected and earn fair wages in the workplace, and will insist that city-funded performances adhere to area standard wages to ensure musicians are able to work in dignity.
"Here in New York, the arts are a manifestation of our values, our priorities, our past and our present. The arts are a gift for the future, and a message about who we are and what we stand for. We must provide artists of all backgrounds with the opportunity and support the need to continue their legacy of communicating our New York values, and by doing so we will simultaneously be supporting our economy and our communities," states Pierina. We couldn't agree more. We are proud to support Pierina for City Council District 5. You can learn more about her campaign at www.pierinasanchez.nyc.
---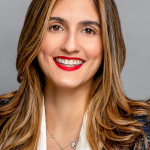 Marjorie Velazquez, Democrat for City Council District 13, Bronx
Allerton, City Island, Country Club, Edgewater Park, Ferry Point, Locust Point, Morris Park, Pelham Bay, Pelham Gardens, Pelham Parkway, Schuylerville, Silver Beach, Spencer Estates, Throggs Neck, Van Nest, Waterbury LaSalle, Westchester Square, Zerega
Marjorie Velazquez is an impressive community activist, political leader, and native of the Bronx. Her bold vision for the Bronx and the city at large will be an essential contribution to the new City Council in 2022, and we proudly endorse her for District 13. She was born to Puerto Rican parents who moved to the Bronx in the 1970s to provide opportunities for their family. Growing up, she witnessed firsthand the toll the financial crisis of the 1970s and '80s took on the East Bronx. She feels a deep sense of duty and purpose to guide the same neighborhoods out of what may be a similar crisis as a result of the pandemic. She is determined, hopeful, and optimistic that the Bronx, the borough that's given her so much and been home her whole life, can be rebuilt back better after the pandemic.
She has dedicated her career to public service, most recently organizing volunteers to distribute food to members of the community in the wake of the COVID-19 pandemic. As part of her platform, she would like to secure public and private funding to continue helping members of her Bronx community who suffer from food insecurity, fully stocking and expanding food pantries. District 13 is notoriously a transit desert, with subway stations and bus stops lacking accessibility for all riders. Service is often interrupted or unreliable, requiring several transfers to travel throughout the borough or elsewhere. Marjorie suffered injuries as a result of a car accident in 2012, leaving her temporarily disabled and acutely aware of the shortcomings of accessibility on public transportation. She vows to work with city and state leaders to improve accessibility for all public transit riders in her district. As a community activist, she serves on several boards and Democratic clubs. She is especially dedicated to engaging and empowering women in politics, as a board member of Amplify Her and the Broad Room.
She is a passionate supporter and advocate of labor and union work, and would like to use amphitheater space in Orchard Beach, as well as other venues in her district, to engage musicians in performances with fair working conditions. She believes the performing arts, particularly the workers who create the concert experiences audiences crave, are essential to revitalizing District 13. As a member of City Council, she pledges to be a partner of Local 802 to support the working conditions of musicians. We are inspired and thrilled by her candidacy, and we feel she would make an impressive addition to the City Council.
---