Report from Our 2/27 Membership Meeting

Thanks to all the 802 musicians who came out last night to our first membership meeting of the year! The room was packed with well over 100 musicians – not only did we reach a quorum, but we had a lively and participatory discussion about the future of our union, Broadway negotiations, and organizing the greater community of musicians in New York. If you didn't get a chance to make it, we hope to see you at the next one!
Here's what you missed:
Following our first day of negotiations with the Broadway League, President Adam Krauthamer reported back and introduced our negotiating team to the membership – from our hard-working Negotiating Committee and legal team who will be sitting at the table, to the 802 staff assisting in negotiations and the delegates of the Theatre Committee who meet throughout the year to keep the Broadway community connected. Our Broadway Negotiating Committee Vice-Chair Tom Monkell presented the results of their bargaining survey, revealing the issues that Broadway musicians hope to prioritize in our negotiations. Executive Board Member Pete Donovan presented a website-in-progress that will feature our talented Broadway musicians, to remind audiences about the valuable work union musicians do behind-the-scenes of their favorite shows every week.
We also introduced an exciting new texting tool we'll be using to communicate with our members going forward – starting with Broadway negotiations. Musicians who want to receive texts from 802 filled out contact cards giving us permission to send campaign updates straight to their phone. If you're interested in receiving text updates but haven't gotten a chance to opt in yet, fill out this form.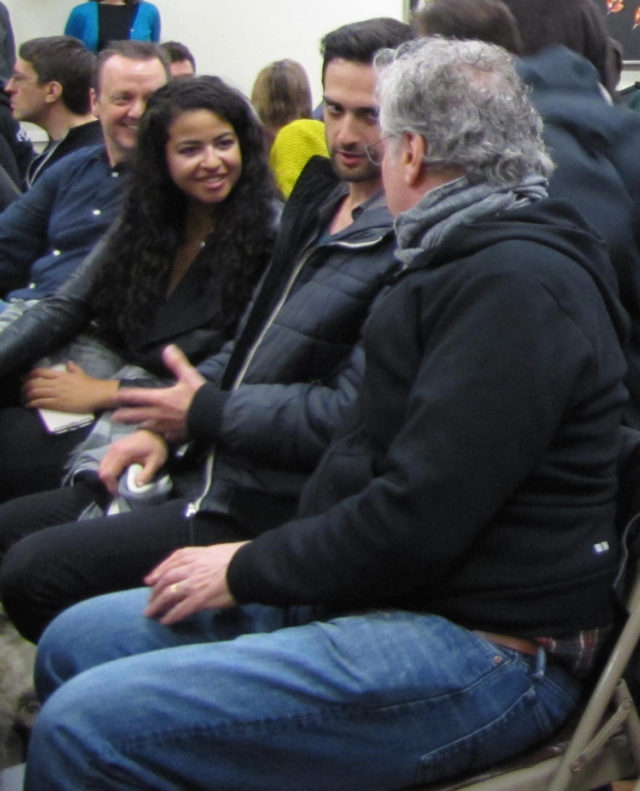 During the second half of the meeting we tried something new, having individual conversations with one another about organizing at our union, led by 802 Director of Organizing Joy Winkler. Joy posed a few questions to the membership: what is organizing? How does the idea of building a community of musicians make us feel? And what tangible actions or initiatives would musicians be willing to work on to build a more united and inclusive 802 musician community?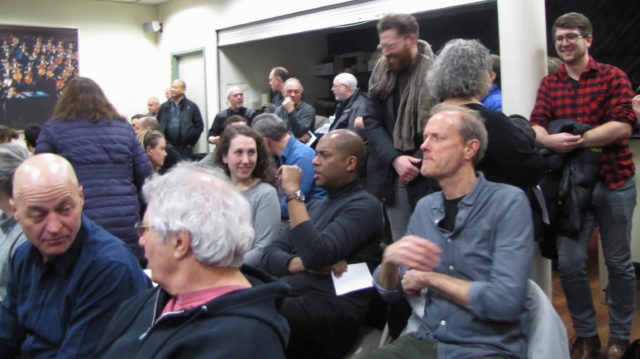 This discussion was only the beginning of many discussions we'll be having as we work on our long-term Community Building Initiative, "Speaking With One Unified Voice – #802Strong." We're committed to bringing together the many musicians who are already in our union with musicians who have historically not felt included in our union's mission – from jazz musicians to indie musicians to communities of musicians we may not even realize are out there yet. In order to do this, the whole community must participate. We need you. We're counting on you, the musicians who work on stage and in the clubs and pits and studios of NYC every day, to help us shape that community. A unified community will only make our union that much stronger.
If you're committed to putting in some work to make this exciting #802Strong initiative a reality, get in touch with Joy Winkler here.