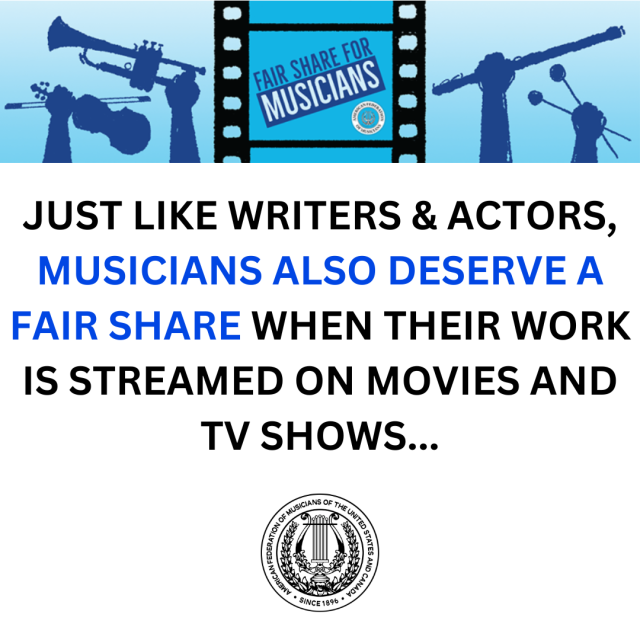 Just like writers & actors, musicians also deserve a fair share when their work is streamed on movies and TV shows. Musicians have been shut out of millions of dollars in streaming for more than a decade. Producers have undervalued musicians and exploited our work for far too long. It's past time for a fair contract for musicians.
Musicians have a union, and we're ready to come together. It's time for a FAIR SHARE FOR MUSICIANS!
Sign our petition & learn more at www.fairshareformusicians.org
Thanks to the grassroots union members who founded the Fair Share for Musicians campaign!