As we emerge from the pandemic, we pledge to make Local 802 stronger than before with our new #802Strong campaign. Click each link for more info:
#802Strong: OUR MEMBERS SPEAK. Take a deep dive into our first-ever membership survey, which confirmed that Local 802 members are committed to a diverse union.
#802Strong: NO MUSICIAN LEFT BEHIND. Apply now for our powerful new financial aid program designed for our members who are still recovering from the pandemic.
#802Strong: RAISING OUR VOICE. Take your organizing skills to a new level by taking part in our free training and education program. Learn how to make Local 802 stronger!
#802Strong: UPGRADING THE UNION. Log into our brand-new membership portal and take it for a test drive.
COMING SOON! #802Strong: THE NEXT GENERATION, a mentoring and internship program for young musicians, especially musicians of color.
---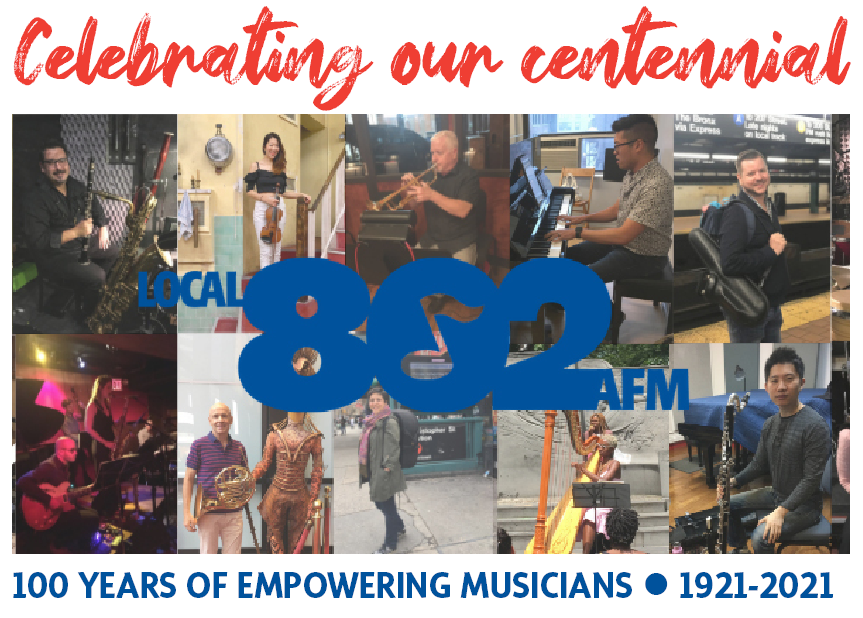 Click here for more info and to RSVP to our centennial celebration