DECIBAL BOOK CLUB: Phil Chan's "Final Bow for Yellowface"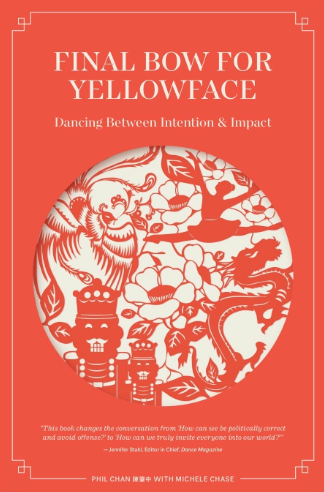 Local 802's DECIBAL Collective invites you to our first book club featuring Phil Chan's "Final Bow for Yellowface." This event is open to the public, and attendees do not need to be active 802 members to join.
IN PERSON OPTION: Join us on Wednesday, November 29th from 4pm to 5pm at the Local 802 Club Room (322 W. 48th St. New York, NY 10036)
ZOOM OPTION: Pre-register here
---
We invite you to join us for an open discussion, guided/moderated by Local 802 member Matthew Jaimes, on the issues and struggles faced by people of diverse backgrounds within the music and arts communities. With Final Bow for Yellowface as our launching point, we will dive into the nuances that the music community is currently facing in the wake of the numerous social and economic changes across the country and the world. Through open discussion, we hope to support and uplift people from all backgrounds so that we can create a more welcoming and equitable music community for all. Light refreshments will be served.
NOTE: You do not have to complete the book to participate in the discussion.
ABOUT THE BOOK
Phil Chan, arts advocate and co-founder of Final Bow for Yellowface, chronicles his journey navigating conversations around race, representation, and inclusion arising from issues in presenting one short dance—the Chinese variation from The Nutcracker. Armed with new vocabulary, he recounts his process and pitfalls in advising Salt Lake City's Ballet West on the presentation of a lost Balanchine work from 1925, Le Chant du Rossignol.
Chan encounters orientalism, cultural appropriation, and yellowface, and witnesses firsthand the continuing evolution of an Old World aristocratic dance form in a New World democratic environment. As a storyteller, Chan presents a mix of dance and Chinese American history, personal anecdotes, and best practices for any professional arts organization to use for navigating issues around race, while outlining an essential path American ballet must take in order for our beloved art form to stay alive for a growingly diverse 21st century audience.
Where to find the book:
NY Public Library – free
The Strand Bookstore – $24.99
Barnes and Noble (ebook) – $9.99
Barnes and Noble (paperback) – $24.99
Your local bookstore – we highly recommend researching a local bookstore in your neighborhood to support!
More ways to get the book: https://www.yellowface.org/book
---
IN PERSON OPTION: Join us on Wednesday, November 29th from 4pm to 5pm at the Local 802 Club Room (322 W. 48th St. New York, NY 10036)
ZOOM OPTION: Pre-register here