802 in the Press
Volume CV, No. 11
November, 2005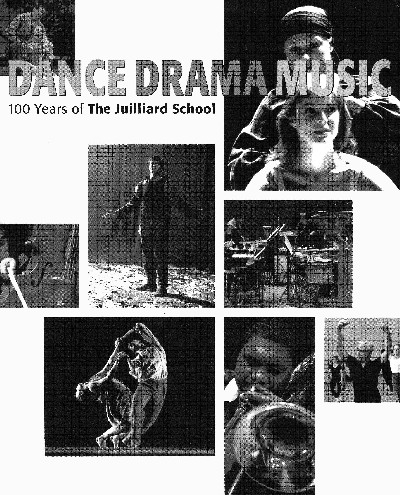 802 President David Lennon was profiled in the Juilliard School's centennial journal; his biography from the journal is reprinted here.
David Lennon is President of Local 802, the American Federation of Musicians. A professional musician by trade, Mr. Lennon was principal violist of the Kansas City Symphony and New York City Opera National Company and played professionally in both the concert and theater fields. As an active rank-and-file committee member and union steward for many years, Mr. Lennon became 802's Broadway Representative in 1999. In 2000, he was appointed Assistant Director and Supervisor of the Concert Field and Broadway Field Services. Mr. Lennon was elected President of Local 802 in January 2004. Since taking office, he has led Local 802 in a highly successful campaign to keep New York City the live music capital of the world.
Mr. Lennon received his B.M. and M.M. degrees from The Juilliard School, where his relationship with his principal teacher was central to his experience. He writes, "My most vivid and important memories of Juilliard are the studio classes of my teacher, the late William Lincer. His weekly sessions laid the foundation for many of
life's lessons ahead. It forced us to turn a high-pressured scenario into one of support, instilling upon us the importance of community in a cutthroat business. He taught us to understand and respect the unique dichotomy that exists in the arts of learning how to share your gift unconditionally while in an atmosphere of self-advancement and competition. To me, that remains one of life's greatest lessons."
Reflecting on the broader contexts that forged his identity, Mr. Lennon writes movingly of two defining experiences in his life. The first, he writes, "occurred before I was born. In 1942, my mother's entire family was taken prisoner and interned at the Nazi concentration camp at Auschwitz. They would remain there for three years until the end of World War II. All but my mother and her two siblings perished. Music literally saved their lives. In what would be a perverse twist of fate, even their barbaric captors on some level recognized the basic human need for music and art. As a member of the all-women's orchestra, my mother was able to somehow cling to the humanity of music in the midst of unspeakable inhumanity. The significance of how music saved their lives was not lost on their children.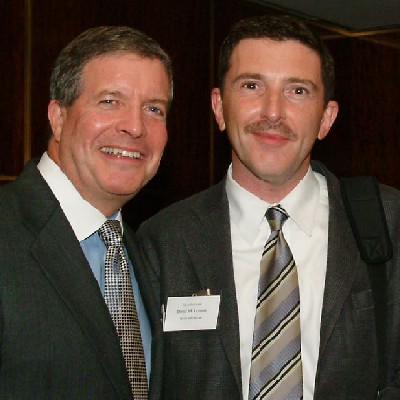 Lennon, right, with Joseph Polisi, the president of Juilliard, at the school's centennial reception at Carnegie Hall.
"From as early as I can remember, with the stories came music lessons. I began studying piano at the age of 4 and, in later years, the viola. It was my dream to go to Juilliard and carry on my family's artistic legacy. After graduation, I performed in the symphonic and theatre fields – and began to experience the power of working together with my fellow musicians toward a common creative goal. They say that union activists are not born; they are made. Such was my experience. It was only over time, and through some very tough conditions on the job, that I came to realize that the benefits my colleagues and I experienced as a result of our collaboration were not exclusive to playing music itself. Working together, we could also improve our working conditions and quality of life. I became an elected member of my orchestra committee and also the union steward. And that is when I began to realize that, in life, you are sometimes given more than one calling. The lessons I had learned from my family's history, my training at Juilliard, and my experience in the field all led me to commit my life to helping musicians flourish in what they love to do in an environment that respects them and recognizes their great talent and skill – fighting to improve the quality of life and labor for all working musicians. I consider my work at Local 802 a mere extension of all those experiences. I could not be an effective union president if I did not come from the very community that I am representing."
Mr. Lennon believes that the importance of the arts lies in the immutable fact that "art has always defined, and will continue to define, the soul of every society. Times may have changed, but the need to nurture the soul and spirit of our society has not. We live in very hard times. The tragic events of September 11, and all that has followed, has placed this generation in not such a dissimilar place from our predecessors who lived through the calamities of injustice, war, and oppression. The arts remain the language that breaks all cultural barriers and reaches into the heart and soul of every society."