A Friend is Lost
Patrick Quinn Takes His Final Bow
Volume CVI, No. 11
November, 2006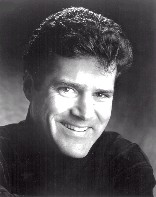 "When we lost Patrick Quinn, the musicians' union lost one of its best friends. Local 802 will always be indebted to Patrick for his skill and courage in taking a stand with us when the future of live music was in jeopardy during the 2003 Broadway musicians' strike. In a beautiful show of support, Patrick led the actors and other theatrical unions onto the musicians' picket lines – cementing the solidarity of the Coalition of Broadway Unions and Guilds in its early days. Actors' Equity can rest assured that the entire Broadway community now stands with you during this sad and difficult time. In our unity, Patrick's indomitable spirit will continue to inspire the community he held so dear. Thank you, Patrick."
— 802 President
David Lennon
Local 802 lost one of its best friends in late September. Patrick Quinn, 56, the newly appointed executive director of Actors' Equity, died on Sept. 24.
Allegro readers will remember Mr. Quinn as the man who helped unite Broadway in 2003 when Local 802 struck to preserve Broadway orchestras. Mr. Quinn, who was president of Equity at the time, joined forces with Local 802 in solidarity. Actors refused to cross musicians' picket lines. It was a sign of the growing unity of the Coalition of Broadway Unions and Guilds — COBUG.
Mr. Quinn was a working actor for all of his adult life and a strong champion for the rights of his fellow actors. He had served as a councillor of Equity since 1977 and held many leadership positions within the union. He was elected president in 2000. During his tenure, Mr. Quinn led the union with strength and distinction through the aftermath of 9/11, during which he worked closely with the other theatrical unions and employers to stabilize the industry and reinvigorate tourism for New York City.
A native Philadelphian and graduate of Temple University, Quinn began his Equity career in 1970. He made his Broadway debut in the revival of "Fiddler on the Roof" with Zero Mostel. His other credits include ten Broadway shows, including "A Class Act," "Beauty And The Beast," "Lend Me A Tenor" and the revival of "The Sound Of Music."
His most recent appearance was in the Cape Playhouse production of "Sylvia" and earlier this season he appeared in "Gunmetal Blues" at the George Street Playhouse. Last year he starred as Daddy Warbucks in the record-breaking engagement of "Annie" at the Walnut Street Theatre and reprised that role in this season's "Annie Warbucks."
Mr. Quinn is survived by Martin Casella, his partner of over 12 years. He is also survived by his brothers James, Gerard and John, sister Lizanne, sisters-in-law Sondra, Gail and Marguerite, brother-in-law Joseph and nine nephews and nieces.
The family suggests that donations can be made to the Actors' Equity Foundation, Broadway Cares/Equity Fights AIDS, or the Actors' Fund, which is the sponsor of Local 802's Musicians' Assistance Program and many other programs for musicians, actors and entertainers.
Some of the information in this article came from the Web page of Actors' Equity, www.ActorsEquity.org.