Entertainment Community Fund's HIV Initiative
Volume 122, No. 11
December, 2022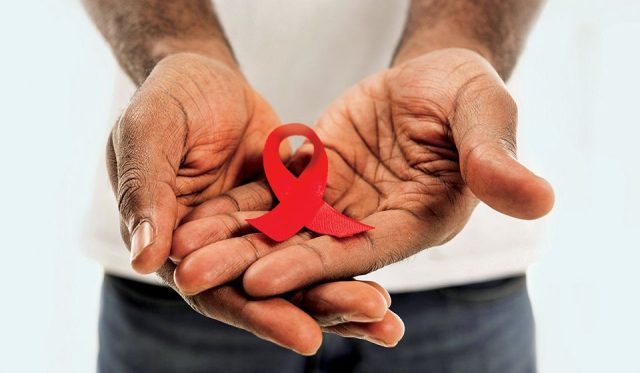 World AIDS Day, observed on December 1, commemorates the global efforts to increase awareness of and support those living with HIV/AIDS. This month, the Entertainment Community Fund is proud to recognize the Fund's HIV Initiative.
A program of the Fund, the HIV Initiative was established to assist performing arts and entertainment professionals affected by the HIV epidemic. Whether they currently live with HIV, are newly diagnosed, or care for a loved one impacted by the virus, the program helps individuals manage long-term emotional, medical and financial needs. The HIV Initiative serves as a safe space for those to re-center themselves during challenging times.
Thanks to many organizations' philanthropic care and donations, the Initiative strives for accessibility and provides support to individuals throughout the country. Broadway Cares/Equity Fights AIDS (BC/EFA), the most significant financial contributor to the Initiative, is one of the nation's leading industry-based nonprofit organizations. Since 1988, Broadway Cares/Equity Fights AIDS has raised over $300 million for individuals living with HIV/AIDS, supporting them through their significant health concerns. The services of the HIV Initiative would not be possible without this organization's generous support and record-breaking financial contributions to the Fund. Over the last three years, BC/EFA has generously provided $3 million to the program.
Staffed with social workers who care for the overall health and wellness of their clients, the HIV Initiative provides individual and group counseling as well as a safe, long-term network for people to create personal and holistic plans for the future. People may connect with the program by phone, email or virtually so that they can locate resources in their communities and coordinate those resources in the context of a lasting supportive plan.
Supportive services of the Fund's Initiative include emergency financial assistance for necessities like rent, groceries, health insurance, medical expenses and case management referrals to other community programs and public assistance organizations.
The Entertainment Community Fund recognizes the importance of equitable access to medical treatment and physical and mental health care. The Fund ensures that the services of the HIV Initiative remain confidential and available for all performing arts and entertainment professionals. Anyone within the industry may call on the program for support, information or referrals to community agencies. Financial assistance eligibility is determined through an application, interview and documentation of professional earnings.
To learn more, please visit entertainmentcommunity.org/HIVAIDSInitiative.