A tribute to Alfonso "El Panameño" Joseph
Volume 121, No. 2
February, 2021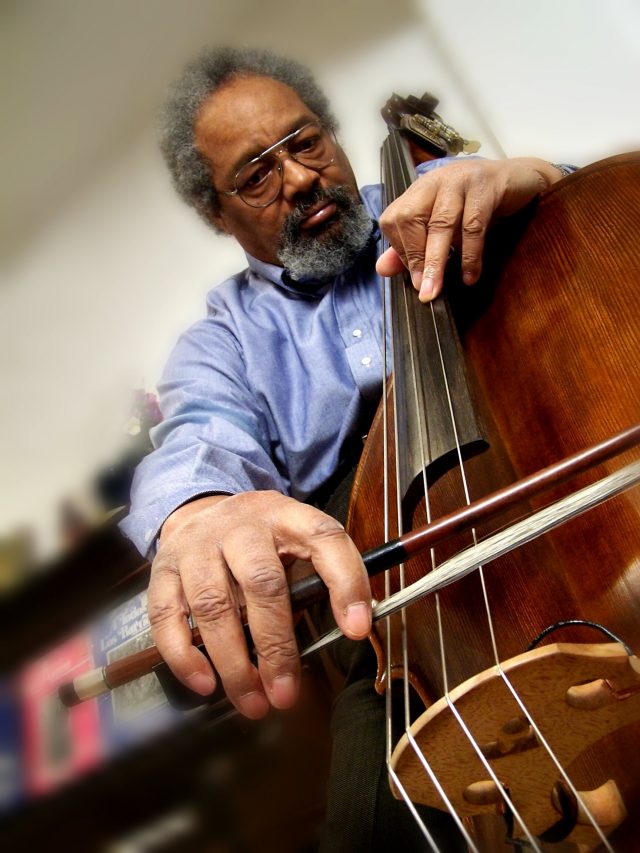 Alfonso "El Panameño" Joseph, 86, died on Jan. 1 after being a member of Local 802 since 1961.
Alfonso was one of the last living legends of Afro-Cuban music and Latin jazz. He frequently performed at the Palladium, Roseland, and Birdland — three of New York City's most famous ballrooms and dance halls in the 1950s and 60s where mambo and other Afro-Cuban rhythms and Latin jazz were in full swing.
As a bassist and vocalist, he accompanied, recorded, and performed with many of the top bandleaders and musicians during the heyday of Latin music jazz, including Arsenio Rodriguez, Celia Cruz, Machito, Israel "Cachao" López, Cándido Camero, Tito Puente, Rafael Cortijo, Johnny Pacheco, Yomo Toro, Doc Cheatham and Cab Calloway.
As a composer and arranger, he composed and arranged for a 49-piece Afro-Cuban symphony orchestra in the style of what was known as Nova-Clásica. In 2012, he traveled to Lithuania where he recorded with the Vilnius Symphony Orchestra, combining classical music with Afro-Cuban percussion. The recordings are currently being considered for film scores.
Most recently, he appeared in the award-winning documentary series La Época, which features interviews with many of the Palladium legendary musicians and dancers, including Pedro "Cuban Pete" Aguilar, Luis Mangual and Jose Mangul Jr.
Alfonso was born in Panamá and migrated to New York, where he spent most of his life as an American citizen. His expansive musical career began in the mid-1950s among the local Cuban and Puerto Rican bands, or conjuntos.
Alfonso became a pioneer in Latin bass techniques and styles and was a leader in electric and double bass. He was discovered early on by Arsenio Rodriguez, the Afro-Cuban legend and grandfather of salsa, who took him under his wing and trained him. Together, they performed at Carnegie Hall and recorded on Ansonia Records and Tico Records, among others.
Alfonso studied bass, voice, harmony, theory, composition, orchestration, and arranging at Hartnett Music Studios and Lyn Oliver Studios in New York City, and performed with symphonies and chamber orchestras in New York City and the surrounding cities.
He is survived by his wife of 54 years, Francesca Joseph. He is also survived by his ten children: María-Antonia Joseph, María-Lourdes Joseph, Belinda Reardon, Othoniel Joseph, Jordan Joseph, Josué Joseph, Ruhannah Rojas, Raquel-María Joseph and Teresa Joseph, as well as 11 grandchildren and great-grandchildren.
— Obituary submitted by the Joseph family