A tribute to Alvin Spencer Walker II
Volume 123, No. 2
February, 2023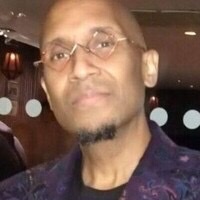 Alvin Spencer Walker II, a trombonist and a member of Local 802 since 1998, died on Dec. 5, 2022 at the age of 51. Born in Allentown, Pennsylvania, Alvin later graduated from Phoebus High School in Virginia and attended Virginia Commonwealth University. In 2002, Alvin moved to New York, where he found work with former Jazz Messenger Valery Ponomarev's bands, Columbian composer and pianist Hector Martingnon's Bandagrande, Grover Mitchell's New Blue Devils and the High & Mighty Brass Band. Alvin became a proud member of the legacy bands of the Count Basie Orchestra and Duke Ellington Orchestra. He led his own groups and performed and recorded with others in New York, Los Angeles, Seattle and Japan, including Joe Williams, Nancy Wilson, Benny Carter, Tony Bennett, Hank Jones, Tito Puente, Herbie Hancock, Rosemary Clooney and Jamie Cullum, including three Grammy-winning albums. He has also had the opportunity to perform for Presidents George W. Bush and Bill Clinton, Vice President Al Gore and Secretary of State Colin Powell, as well as the honor of recording with King Bhumibol Adulyadej of Thailand. Alvin also won various awards during his career:
Musicfest U.S.A., Award for Outstanding Performance, 1989
Outstanding Soloist District VIII Stage Band Festival, 1988
Outstanding Trombonist District VIII, Stage Band Festival, 1989
Louis Armstrong Jazz Award, 1989
Who's Who in Music 1987, 1988, 1989
Alvin was preceded in death by his mother Myrtle. Alvin is survived by his father Alvin, sister Sonya, and nephew Calvin Holloway III.
To read and submit tributes for Alvin, go to www.cookebros.com/obituary/alvin-walker-ii .
— Submitted by Alvin Walker Sr.