Applause for Broadway Musicians
President's Report
Volume 113, No. 7
July, 2013
I'd like to begin this month's column with applause for Broadway musicians, who create so much theatrical magic that they were recognized at this year's Tony awards. It goes without saying that Broadway wouldn't be Broadway without live music. Congratulations to the musicians who play in the show "Kinky Boots," which won the award for best musical. As I look through the list of winners, it's obvious that are no losers. Every Broadway musical is a celebration of live music, and every show features Local 802 members playing our best.
In other Broadway news, the Broadway League has released end-of-season statistics for the 2012-2013 season, which began May 28, 2012 and ended May 26, 2013. For that season, Broadway shows yielded $1.14 billion in grosses, and total attendances reached 11.6 million. All new and continuing productions ran a total of 1,430 performance weeks.
The 2012-2013 Broadway season concluded with virtually flat grosses (-0.1 percent) and down in attendance (-6.2 percent), on par with a decrease in playing weeks (-6.0 percent).
"Each season has unique factors that contribute to the overall story. In the fall, grosses and attendance numbers were above last fall's numbers until Hurricane Sandy devastated our region. The lost performances and the understandable slower return to Broadway by our tri-state area theatre-goers contributed to the decline in both grosses and attendance," said Charlotte St. Martin, executive director of the League, in a press release. "Plus with early closings of some of our open-ended runs creating a loss in playing weeks, comparable to the decrease in attendance, there just wasn't time to recover. While this is the first year in many that we have seen such a decline, we are pleased to report that the new season is filled with many exciting new shows and we anticipate that the numbers will return to previous season highs."
Forty-six new shows (including two return engagements) opened during the 2012-2013 season, including 15 musicals.
COVER STORY
As you can see from our cover, we're pleased to present a major story on the art of music teaching. So many of us have found ourselves teaching music as part of our professional careers – but how do we learn to teach in the first place, especially if we never got trained in it? You don't want to miss these interviews with Local 802 musicians. I'm sure you'll recognize yourself in many of these anecdotes, and you might even pick up some new teaching tips.
ELECTION YEAR
This is a huge election year for New York City as we elect a new mayor. The primary election is Sept. 10, but you must be registered to vote by Aug. 16. We've printed an actual voter registration form in this issue of Allegro, and available here. You can also call 1-800-FOR-VOTE, or visit www.elections.ny.gov/VotingRegister.html. As Allegro went to press, Local 802 had not endorsed a mayoral candidate. If and when we make an endorsement, we'll send out the news over the summer via e-mail blast and our Facebook page (Facebook.com/Local802AFM). For any questions about our endorsement process or to help with campaigning, please contact K.C. Boyle at (212) 245-4802, ext. 176.
MINNESOTA ORCHESTRA
It is unconscionable that management has locked out musicians of the Minnesota Orchestra since last Oct. 1. This tragic situation is merely another example of orchestra managements' "new business model" of demanding concessions from those who represent the raison d'être of the organization – the musicians – without doing the hard work of creating a new vision of how a 21st century orchestra could truly prosper. Instead, it's easier for overpaid CEOs and board members to slash musicians' pay or lock them out – or even to declare bankruptcy. Actually, this is indeed a kind of bankruptcy – it's a bankruptcy of imagination and responsibility. We need orchestra managers who are actually invested in the arts and don't just see their jobs as a way to inflate their own ego, prestige and bank accounts. I'm proud to say that the Local 802 Executive Board unanimously voted to donate $5,000 to the locked-out musicians of the Minnesota Orchestra. For more on this situation, see our story on page 17. To make your own donation to the musicians, or to follow their progress, see MinnesotaOrchestraMusicians.org.
GOODBYE, RICH – AND HELLO, LYNNE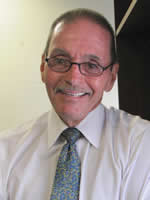 We would like to announce Rich Schilio's retirement from Local 802, after 17 years of distinguished service as the union's hotel and club date rep. Before working at Local 802, Rich worked for several years an organizer for Local 51 of the Printing and Graphic Arts union. He also served as vice president of Pressmen's Local 366. He attended the George Meany Center for Labor Studies and Cornell University's School of Industrial and Labor Relations. "I would like to take this opportunity to truly express my pleasure in representing the members and organization of Local 802," Rich told Allegro. "Thank you for the privilege. I will miss each and every one of you." We wish Rich the best in his retirement.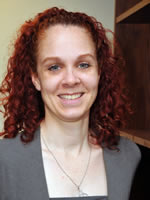 Also, we're pleased to announce that Lynne Bond, a former theatre rep at Local 802, has returned to the union to serve as our first director of Lincoln Center and theatre activities. In her new role, Lynne will work with our major Lincoln Center constituents, which include the New York Philharmonic, Met Opera and New York City Ballet. She will also oversee our Broadway and Off Broadway departments. Lynne brings many years of experience in the entertainment, education and labor fields, including work in the recording industry, in musical theatre, at the Consortium for Worker Education, and as an adjunct professor of mass communication and film at St. Francis College in Brooklyn. Her creative endeavors range from acting and directing to writing. In the past year, her screenplay "One Bad Day" won best screenplay at various film competitions. Lynne also trained in classical piano for nine years as a child. Politically active her entire life, she has volunteered with various political and social change organizations. She earned a B.A. in philosophy and theatre from Smith College and an M.F.A. in film from Columbia. For the past four years, she has attended Southern Illinois University-Carbondale, working on a Ph.D. in mass communication and media arts. .
VICTORY AT GUITAR CENTER!
In the June issue of Allegro, we reported on the struggle for workers at the Guitar Center music instrument store to form a union. On May 24, workers voted in a formal NLRB election, and I'm happy to report that the union won by a huge margin: 27 to 15. Now the workers' task is to successfully negotiate their first contract without getting discouraged or beaten down by management. Union elections for the Brooklyn and Queens stores are scheduled for the near future. These days, every union victory must be celebrated, especially those that are connected to the music industry. For the latest, see www.bitly.com/rock4rights.
FREEDOM OF MUSIC?
In April of this year, the city announced a "clarification" of park regulations, which would classify musicians and performers as a kind of vendor. Musicians who solicit donations would be limited to special locations in Union Square, High Line, Battery Park and Central Park. Since the announcement of these new rules, many musicians have raised concerns over this major restriction to where they are allowed to perform. We think this is a short-sighted move by the city that is not consistent with freedom of speech – and freedom of live music. For more details, see Shane Gasteyer's story.
JINGLE MEETING
I, along with John O'Connor and Gail Kruvand, attended a meeting on May 31 with local jingle producers. Jingles used to be a major component of union work in NYC. The intent of the meeting was to listen to those folks in the industry who really have their finger on the pulse of the commercial announcement business and those who are involved in the production of jingles. With the Commercial Announcement Agreement up for negotiation this fall, it is incumbent upon us to be as prepared as possible. We must know and understand the needs of the jingle houses, how those needs affect musician employment under the AFM agreement, and whether our awareness of those needs might benefit AFM musicians working in all facets of the industry.
The meeting was extremely helpful in offering a glimpse of how the business has changed over the years. Hopefully this can be the first step of a new era of communication that will enable the union to strengthen our bargaining position at the table with proposals that make sense and are compatible with the way business is done today.
It would be premature to get into the details of these ongoing discussions. More work has to be done by all involved in order to reach the point of commonality that will give us the insight to make clear demands that will increase the union presence in a business where we are losing ground. More to come.
CONGRATS
The winners of the Jazz Journalist Association Awards were recently announced, and AFM members Wycliffe Gordon, Regina Carter and Bobby Sanabria all took home prizes this year. All three are also supporters of our Justice for Jazz Artists campaign. Congratulations!
NYC BALLET NEGOTIATIONS
For about a year now, we have been in negotiations with the New York City Ballet. It has been a long road but, by the time Allegro goes to press, we may have reached an understanding. Although we have successfully addressed many of the outstanding issues, there are still a few hurdles to overcome. I am hopeful that these hurdles will be resolved in a fair and equitable manner. Details will only be made public after the orchestra has the opportunity to view, discuss and vote on ratification.
AFM CONVENTION
As I reported in last month's column, the AFM Convention takes place this summer, from July 22 to July 25. The delegates to the convention from Local 802 are John O'Connor, Tom Olcott, Bud Burridge, Gail Kruvand, Andy Schwartz and Clint Sharman. I will be attending in my capacity as a member of the Executive Committee of the AFM. I have previously written about some of the recommendations that the convention will be voting on. In my next column, I will give a full report on the outcome of the balloting and other developments at the convention. For now, have a great summer, and I'll see you again in the September issue.