At Local 802, jazz students learn the art of the jam session
Jazz Mentors
Volume 118, No. 11
November, 2018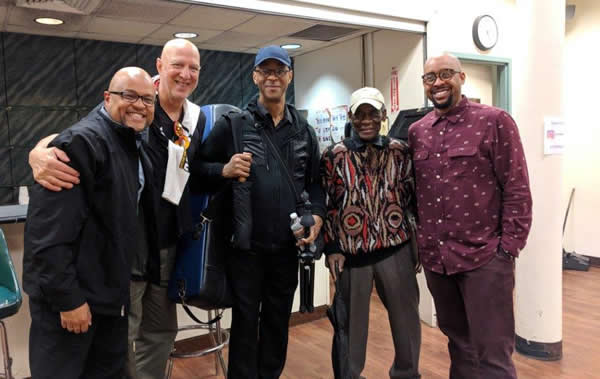 Photos on this page contributed by Todd Bryant Weeks, Bettina Covo, Alvester Garnett, Henry Conerway III and Maria DiPasquale
I remember it like it was yesterday; I was in high school, and after finishing my homework for the evening, my father and I hopped into the car. A short drive later, we had arrived. It was Wednesday, a school night. I'd passed this place countless times but tonight would become one of my first and fondest memories. Almost immediately after entering, just after adding my name to the list, a speech was given from the stage. We were told about etiquette and respect, including respect for fellow musicians, respect for the music itself, and respect for the hallowed stage. "If you don't know the melody, don't come up on the tune. We can hear! And if we hear that you have gotten up on this stage being ill prepared, we will take you somewhere musically that you are not prepared to go – and we will embarrass you." Dr. Teddy Harris was serious. Neither he nor this music were to be toyed with. He took a seat at the piano and looked over the list. "We would now like to bring Henry to the bandstand on drums." I glanced at my father, confirming that he had heard what had just been said. Nodding his head, he motioned for me to step up to the stage. I walked up, shook George Davidson's hand and sat behind his drums. As soon as the tune was called, I whispered to the bass player that I didn't know it. I didn't want to be embarrassed nor disrespectful of the music. Donald Mayberry smiled at me and told me we would be just fine. My introduction to jam sessions was intense, to say the least – but immediately I came to understand that those fine musicians at Baker's Keyboard Lounge in Detroit cared about the music and cared about me. The foundation of my playing was built upon the lessons that I learned from them. They would become my teachers, mentors and bandleaders, exposing me to important concepts in both music and business.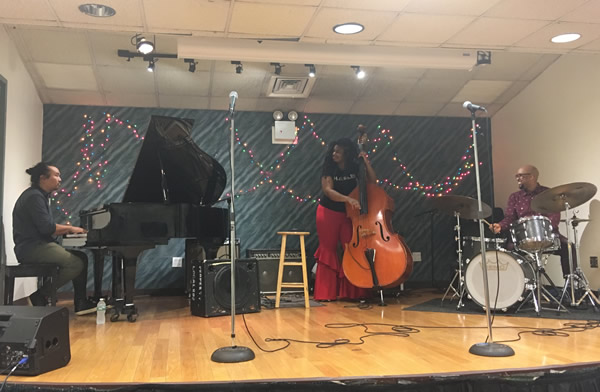 As we at Local 802 were brainstorming about ways to engage with the community around us, it was the tutelage that I received in my hometown that I drew upon. Sitting in one of the meeting rooms at 322 West 48th Street, Becca Patterson introduced the idea of what has now become the Jazz Mentors Student Jam. Our goal is to share the tradition of our music in the way that it has been shared with us. We are seeking to create an environment for young players to come together and find a community of peers, while having the opportunity to learn from the best that our union has to offer. Our jam session has hosted featured artists who play and sing, but also pause to have conversations with our students. We have discussed topics like how to be a part of a horn section (with Camille Thurman), or how to hear the changes on a song that you're still learning (with Ron Wilkins). We have witnessed John Chin hold impromptu piano clinics and heard Endea Owens discuss the roll of the bass line, explaining the lineage from the tuba to the string bass.
In our short three sessions, we are witnessing the beginning of something special. Our students have not wasted any time becoming comfortable and diving into the music. Several students started out apprehensive, but thanks to the support of an audience of their peers, parents, teachers and members of our union, most have felt a sense of accomplishment upon the conclusion of each session. Students have been encouraged to meet and perform with players from other schools, taking those beginning steps of networking. They have cheered each other to the stage, chosen challenging songs and had a great time doing it. This has been a great lesson for them and us. Though there are several jam sessions around town, there are few that cater to the community of students who have found their way to ours. We are thrilled to be continuing the culture of the jam session in an effort to ensure the longevity of our music. Our aim is to continue to instill those two things I hope all of us have learned at some point, that we respect and care for the music as well as each other.
Drummer Henry Conerway III has been a member of Local 802 since 2016. The next Jazz Mentors Student Jam will take place on Nov. 27. Details will be announced at www.facebook.com/Local802AFM/events.