BEFORE…AND AFTER
Financial vice president's report
Volume 120, No. 5
May, 2020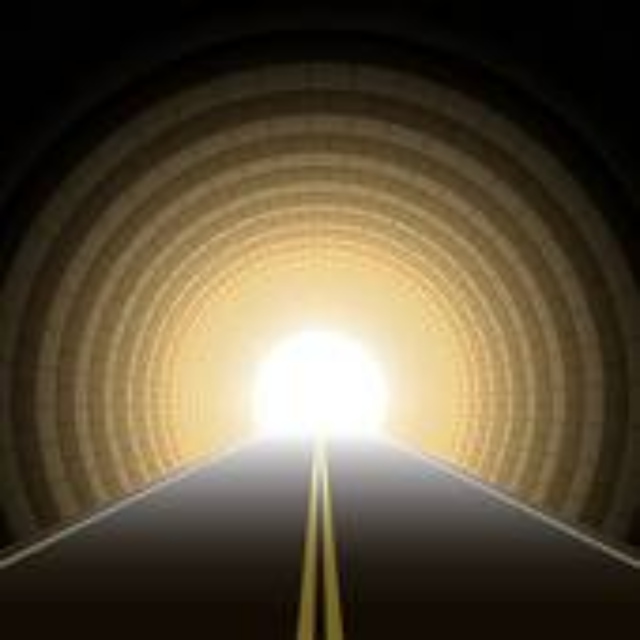 Throughout my childhood, it seemed that nearly every event in my family was defined as having happened "before Norman died" or "after Norman died." Norman was a great-uncle I never met but whose life became somewhat legendary in my mother's family. He was the first person to leave our small city in Massachusetts and get an education. After a stint in the Army, he returned and devoted his life to working with disadvantaged children, becoming a beloved figure not just to us, but throughout the city. A college education was not a given in those days and it was thanks to Norman that my mother was able to obtain a degree and become a teacher. When he died suddenly of cancer at age 38, hundreds attended his funeral. Even today, nearly 60 years later, discussions amongst my older relatives turn to Norman.
Defining moments are also universal, of course, and we are now collectively facing such a moment. Just as the effects of the Great Depression and World War II seeped into the DNA of our forebears, this time in quarantine will affect us and next generations in ways we cannot yet know. We will mourn the loss of life in our community and our families, the pain exacerbated by the fact that we could not be there for their last moments. This time will, for each of us in different ways, delineate our lives as having happened before the shutdown or after the shutdown. Some of us will be lucky and have a relatively gentle time by maintaining a routine or finding new ways to create income; others will suffer immense loss and tragedy. Wherever we fall on that continuum, we all now face uncertain futures.
Throughout this time, our work at Local 802 will continue. We are dedicated to helping our members weather this crisis both financially and emotionally. We will continue to encourage employers to apply for all the government assistance that is available to keep musicians on the payroll. We are working with the Actor's Fund and the Emergency Relief Fund to continue to raise money and provide resources to our most needy members. We will continue to work around the clock to carry on the business of the union throughout the crisis.
Immediately after the shutdown was announced, we began negotiating terms for canceled services. The American Composers Orchestra announced that it will pay 50 percent of wages and full health benefits for their canceled services. The Queens Symphony followed suit. The Orchestra of St. Luke's is paying full wages, pension and health benefits for the remainder of the season, and we congratulate them for this. The New York Pops has agreed to pay health benefits for their canceled services. Orpheus Chamber Orchestra and the Bronx Arts Ensemble have plans to continue employing musicians by creating online content. The NYC Gay Men's Chorus, Scandia Symphony, NYGASP, and the Stamford Symphony are contemplating rescheduling canceled concerts later in the year and are discussing plans for additional relief.
Our priority in every discussion has been the continuation of health benefits. Our health fund was becoming stable before the shutdown; however, losing several months of contributions from our largest employers will not only compound the current health crisis for our members but will create serious shortfalls for the fund. We are looking at ways to mitigate that damage now.
Negotiation updates
Days before the shutdown, Local 802 and the Mostly Mozart Festival Orchestra reached a new, three-year agreement. The new contract includes an average of 3 percent increases in wages in each of the three years, a 30 percent increase in health benefits, and increases in chamber music rates, uniform allowance and longevity. Additionally, there is new language covering chamber music performed outside of the regular season. Many thanks to the Mostly Mozart Festival Orchestra Committee: Ann Kim, Laura Frautchi, Lou Kosma, Michael Roth and Tanya Witek. The contract was ratified on April 14, 2020.
On April 8, the American Ballet Theatre announced the cancellation of its spring season. The union signed a one- year agreement extending the terms of the expired contract through March 31, 2021; however, the terms for compensation for the canceled services are being negotiated as Allegro goes to press.
Our "after" will not be the same as "before," but we will remain strong and ready to face our new normal. Please do not hesitate to contact your officers, executive board and business reps with questions, comments and ideas — or just to stay in touch.
Karen Fisher is the financial vice president of Local 802 and the supervisor of the union's concert department
CLASSICAL MUSICIANS FORUM
A meeting of the Classical Musicians Forum will be held via Zoom on Wednesday, May 13 at 3 p.m. Please contact Karen Fisher at Kfisher@Local802afm.org for the Zoom information.