Benefit Gala for the Emergency Relief Fund
Musicians' Assistance Program
Volume 111, No. 11
November, 2011
The office of the Musicians' Assistance Program is your one-stop shop for musicians' health. We offer counseling – both one-on-one and in groups – as well as information on all kinds of social services, including health insurance, food stamps and more. All services are free to Local 802 members. Contact us at MAP@Local802afm.org or (212) 397-4802.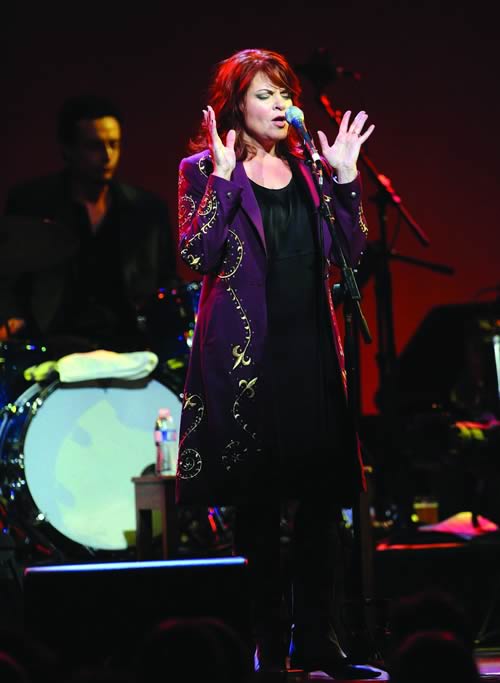 Rosanne Cash will be performing at the Local 802 90th birthday gala, a benefit for the Emergency Relief Fund.
Mark your calendars! The Local 802 90th anniversary benefit gala is Sunday, Dec. 4. This promises to be an amazing night, one that you won't want to miss.
The gala's special honoree will be world-famous folk musician and activist Pete Seeger, a lifelong member of Local 802. We'll be honoring Pete for a lifetime of dedication to union, social, and environmental causes, for his support of Local 802 and for the superb music he has given to the world.
An amazing assortment of prominent musicians from various genres will be performing that night, including Rosanne Cash & John Leventhal, Paquito D'Rivera, Nellie McKay, Elmar Oliveira, Paul Shaffer, Bebe Neuwirth and Steve Earle.
The proceeds from this exciting night will support Local 802's Emergency Relief Fund, which is the union's safety net for musicians in crisis and transition. Finances have been troublesome for everyone in recent years, so many Local 802 musicians have benefited from this important resource.
As Local 802 President Tino Gagliardi recently reminded us, "Over the last 44 years, the Emergency Relief Fund has been an invaluable resource for musicians around New York City. Given the instability of our current economic climate, the services the ERF provides are more in demand than ever before. We as musicians need to look after our colleagues and support the ERF."
The Emergency Relief Fund needs your help to continue and maintain its essential services. What better way to help than attending a fabulous event filled with great, live music?
The Emergency Relief Fund provides emergency grants to members in financial trouble for basic living expenses; helping our members and colleagues to avoid eviction and keep the lights on.
Additionally, the ERF makes this office – the Musicians' Assistance Program – possible. Here are some of the ways our office helps members:
We secure the health and safety of our senior members. The challenges that our aging population face can be complicated and discouraging. We help Local 802's senior members navigate their Medicare options, explore their social security choices and talk to their doctors. We connect people with the appropriate care whether it is moving into a more supported living environment or accessing in home care. Senior services exist all over the city and we have the resources to connect our older members to meet their needs.

We assist disabled members with their unique needs. Whether it's a freak accident or the onset of an illness, disabilities do not discriminate. The needs of people with disabilities are unique. When members find themselves unable to work due to health problems, we are ready to help. We can help negotiate disability benefits and find help to make the changes required to meet their new needs. The support we provide assures members that they are not alone with their challenges.

We connect people with mental health resources. Dealing with the stress of life, particularly for professional musicians, can often require outside help. Anxiety and depression can effectively be relieved by psychotherapy. We help assess members' needs and make referrals to the right therapist. Even for more severe mental problems, we can help find the right kind of support.

We evaluate for substance abuse and chemical dependency. Musicians are no strangers to alcoholism and drug addiction. For members who are confronting these challenges, we provide a safe, nonjudgmental space for members to get the help they need to combat their burden. We will look at insurance plans and other resources to find the most appropriate help available. For some people that means a weekly psychotherapy appointment and for others it means going to a rehab facility and arranging follow-up care.
All of these invaluable services provided by the Musicians' Assistance Program rely on funding from the Emergency Relief Fund. Please support these vital programs by attending our Dec. 4 gala. It's a fantastic evening in support of a truly great cause.
Donations can be made at any time to the Emergency Relief Fund if you are unable to attend. Please call (212) 245-4802 for ticket information and details.