A tribute to Bernie Lewis
Volume 121, No. 6
June, 2021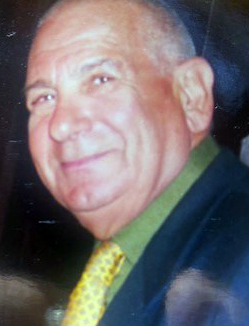 Saxophonist Bernie Lewis (born Bernard Lombardo), 86, died on Jan. 18 after being a member of Local 802 since 1950. His wife Susan sent us the following tribute:
Music was his love. Music was his passion. Bernie's career spanned 50 plus years from the age of 16 when he started playing sax in local clubs in south Brooklyn for $15 a night. Summers he had to lie about his age to be able to work in Catskill resorts like Kutchers, Browns, the Concord and Grossingers. He would tell us the reason he couldn't stand to eat boiled chicken in soup was because the musicians were served soup and boiled chicken every night for two months.
His musical studies at Fredonia College were interrupted when he was drafted during the Korean War, but he was able to continue playing music as a member of the Army band. After he was discharged, he completed college at NYU, earning his degree in music education. He found a job teaching music in the New York City public school system. Weekends would find him playing weddings and bar mitzvahs at Brooklyn venues like Ben Maksiks, the Elegante and Shaare Zion for bandleaders Bob White and Sy Kogan. Sy taught him the business end of music and soon he was selling jobs and booking musicians. His talent was always in demand and there was seldom a weekend that he was not fully booked, always dressed in his black tuxedo, patent leather shoes, dress shirt, cummerbund and suspenders with his red silk handkerchief haphazardly peaking out of his jacket breast pocket. On Monday mornings, he morphed back into a successful public schoolteacher. When he was feeling silly, he would sing "Cuando Calienta el Sol" with made-up words that no Spanish-speaking person could understand.
His talent propelled into high society, where he played club dates first for Lester Lanin and later for Peter Duchin, where he worked his way up from sideman to leader to contractor to salesman. With the Peter Duchin Orchestra, he led a band at the White House for Jimmy Carter's inaugural ball and many other jobs for governors, mayors and Hollywood celebrities. He appeared as a musician-actor in the movies "Jade" and "Working Girls." He travled to Italy to perform at the Saving Venice Festival for several years. The Bernie Lewis band worked on many cruise lines and our kids enjoyed sailing with their dad on different cruises when they were young.
Bernie was modest about his gift but when asked what he did for a living, he always answered proudly "I am a musician."
Besides myself, Bernie is also survived by our daughter Ilise (and her husband Howard), our son Ross, and our grandchildren Gillian, Alexander, Daniel and Thomas. Rest in peace, beloved.
Susan Lombardo can be reached at sulom1@verizon.net.