A tribute to Bob Ackerman
Volume 123, No. 3
March, 2023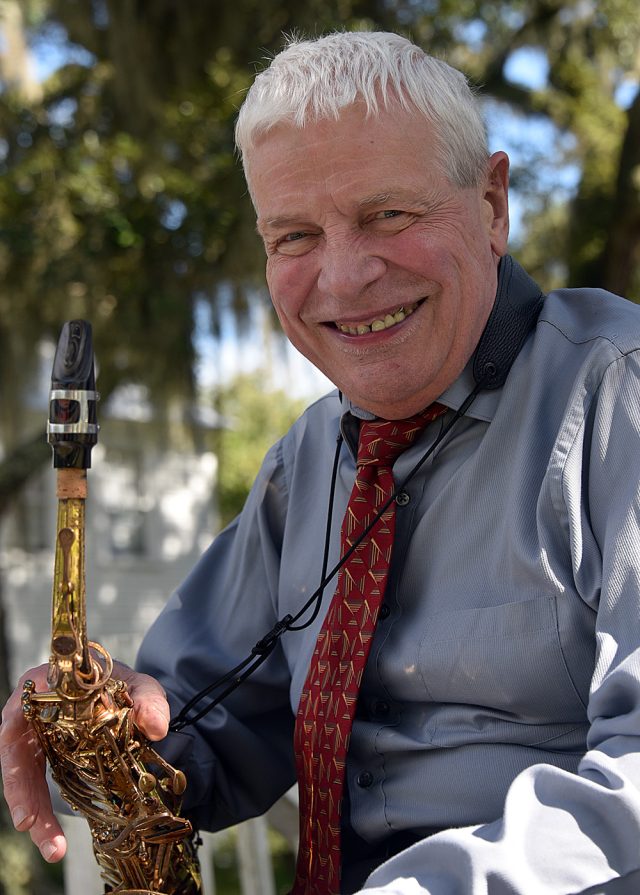 Bob Ackerman, 82, a multi-instrumentalist, composer and music educator, died on Dec. 27, 2022 after being a member of Local 802 since 1970.
Incubated in the Golden Age of Jazz, Robert Jacob George Ackerman began playing music at the early age of five. In fifth grade he chose the alto saxophone as his instrument of study, later adding piano, clarinet and flute to his repertoire. He attended concerts by some of the greatest jazz musicians of the time, as well as classical and Broadway performances. He entered Montclair State College at the age of 17 and joined the musicians union, playing with orchestras, combos and big bands in the Catskill Mountains and around New York and New Jersey. He received his Masters degree at Columbia University while working as a full time musician. He began teaching music and became the high school band director in Highland Park, NJ.
Improvising and composing became a passion during these years. He also worked at the Paper Mill Theatre and played at jazz clubs at night.
In the mid-70s he met and married vocalist Pam Purvis and they embarked on a musical journey that took them around the world performing as a duo and with other noted musicians. Landing in Dallas, Texas, in 1978, he was in the National Endowment Program of the Arts as a composer and artist-in-residence at the Dallas Arts Magnet High School. He and Pam became well known in the area, playing in a jazz quintet, which led to European performances, all the while continuing to compose and write charts.
In the 1980s, Ackerman began to buy and sell vintage saxophones, growing his Progressive Winds into an international business. He developed expertise in mouthpiece refacing and was known as the "Mouthpiece Doctor." It was during this time that he realized the value of vintage saxophones and became a pioneer in vintage horn restoration. He published several articles and accompanying CDs in The Saxophone Journal entitled "The Great Horns of America". His relentless pursuit of excellence earned him the moniker 'King of Saxophones" and he relocated to the New York area. A larger than life character, his legendary antics and top notch collection of musical instruments drew people from around the world to his home in Irvington, NJ.
Ackerman's love of young musicians and his kind and giving spirit led him to mentor many students. He would match their style of playing with a custom horn and mouthpiece. He leaves a multitude of recordings in genres from classical to jazz to avant-garde, including his own classical and jazz compositions. Ackerman retired to Pawleys Island, SC, in 2017, playing local gigs and concerts. He would rather play music than eat when he was hungry and rarely went a day in life without playing.
He lived a life of music and leaves a legacy of passion and excellence.
Also known as "Big Daddy," Ackerman died surrounded by his "girls" — his wife of 47 years, Pamela Purvis Ackerman; daughter, Tanya Ackerman; granddaughter Lauren Ropp, and close friend Tristan Willems. He also is survived by brother Russell Ackerman (Fran), niece Jennifer Kahl. He was preceded in death by his parents Gertrude and Jacob Ackerman, sister Lois Kahl, Aunt Theresa Garrity, Uncle John Ackerman and Aunt Mary Stevens.
Obituary submitted by Pam Ackerman.