'Can you play 'Piano Man'?
Working for a living as a hotel musician
Volume CIX, No. 7/8
July, 2009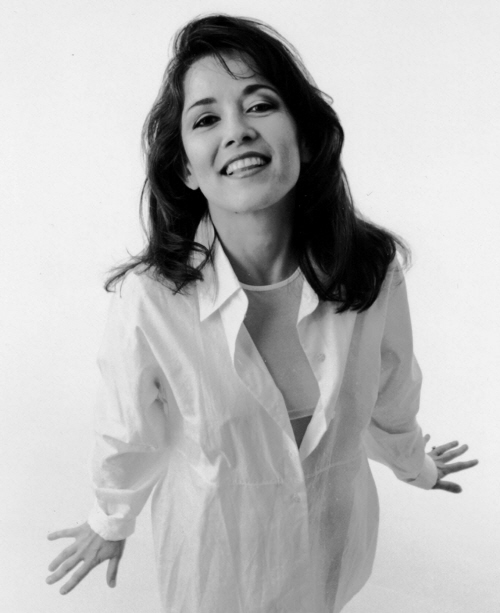 DEBBIE ANDREWS (piano and vocals) performs at Peacock Alley in the Waldorf Astoria (50th Street and Park Avenue) from 5:30 to 7:30pm, Monday to Friday.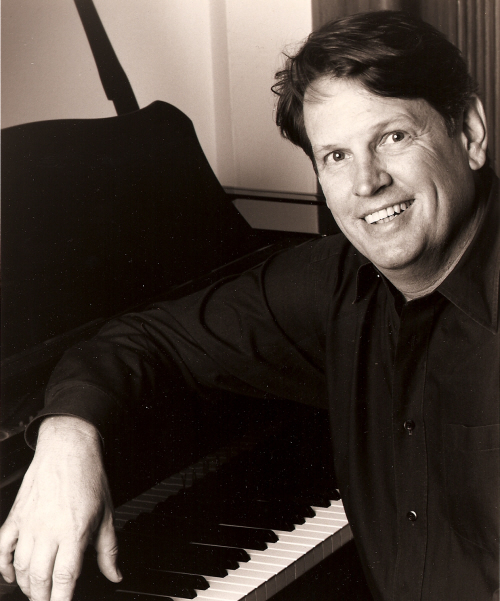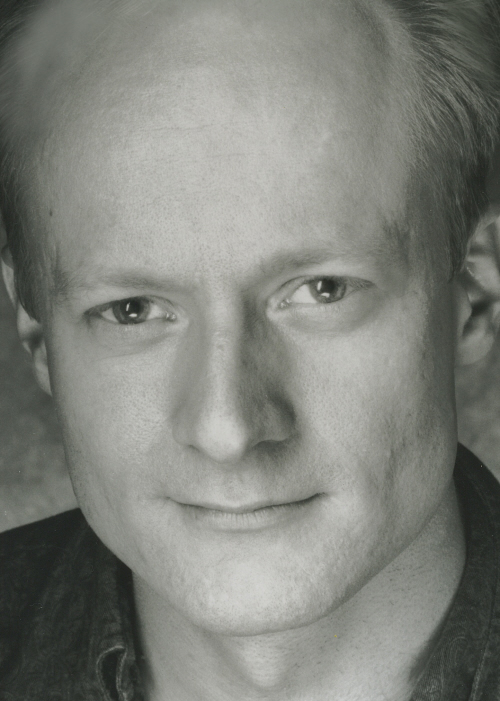 RICH JENKINS (piano) and KURT WIETING (piano) alternate nights in the Astor Court at the St. Regis Hotel (55th Street and Fifth Ave.). Their schedule varies, but one of them is always there on Wednesdays through Saturdays from 6 to 9pm.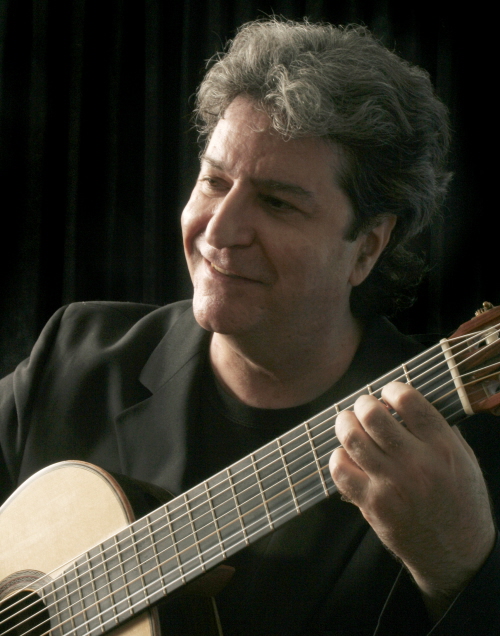 ANDREW SCHULMAN (guitar) performs at the InterContinental (111 East 48th) Wednesdays through Saturdays from 7 to 11pm in the Barclay Bar & Grill.
What's that music coming from the bar? Is it really true? A live musician! If you're a guest at one of New York City's many elegant hotels, then live music should be right under your nose. For decades, Local 802 members have performed steady hotel gigs under the protection of a union contract. Now, as the economy goes through a rough patch, Allegro put some questions to Debbie Andrews, Rich Jenkins, Andrew Schulman and Kurt Wieting. Let's take a closer look at some of these musicians who can take any request.
What is your take on the current state of hotel music in New York City?
DEBBIE ANDREWS: Seems like all live music is dwindling, including hotel music. I had a friend in from L.A. who wanted to hear piano music on a Sunday night. I could only find one place, the Carlyle. I was shocked, I didn't know it was that bad.
RICH JENKINS: Hotel music is alive, but ailing. There are fewer jobs and, under pressure from management, the jobs are less defined. Since I can't assess the present without looking to the past, I'll go back to when I started in hotels, in 1984. At that time a hotel job was defined as consisting of five nights a week, three to seven hours a night. The seven-hour job was actually 6 p.m. to 9 p.m., one hour off, and then 10 p.m. to 1 a.m. Over the years, the jobs have slowly morphed into something that would have been unrecognizable in 1984. There has been a sea-change in attitudes of managers and the customers. Live music used to be expected in hotels as a part of the package. It is now considered an expensive amenity.
ANDREW SCHULMAN: I am a member of the union's Hotel Committee and I can tell you that in the last few years we had been making good progress bringing more live music back into the hotels. However, in September when the recession became obvious, it spelled trouble for the musicians, and it has been very difficult since then to maintain our position.
KURT WIETING: Due to the economic downturn, we are going through a period of abbreviated schedules and cutbacks. This is only temporary. When the hotels' occupancies becomes healthier, fuller music schedules will be implemented. My experience is that food and beverage directors realize patrons enjoy the music. Their cutbacks are out of budgetary concerns. Necessity, not choice.
What can fans of live music do to help support more live hotel music?
DEBBIE ANDREWS: I'm not sure; maybe ask why there's no live music.
RICH JENKINS: Fans of live music who want to support music in hotels can go to a hotel where there is music and have drinks or dinner. There is often no cover or minimum. Prices are consistent with other midtown eateries.
ANDREW SCHULMAN: It's very simple; get out to live music venues as often as possible, and when you hear something you like tell everyone you know that might be interested. And when you are at the venue make sure you tell the staff how much you enjoyed hearing live music.
KURT WIETING: Go to the hotel and run up a big tab! Well, seriously, that's actually half true. The other half is to tell the manager on duty why you came to the hotel (even if you only ran up a small tab). Managers are influenced by what customers tell them. It's their job to make their customers happy. Verbalizing how much you liked the music can only help!
If a younger performer approached you today saying they want to play hotel music, what would you advise him or her?
DEBBIE ANDREWS: That hasn't happened in a while. I would say if you're an artist or songwriter, go directly for that: play downtown in the original music clubs. If you're a jazzer, go directly for that; those venues are specific, too. I'm not sure there is "hotel music" – the players are diverse and bring different strengths.
RICH JENKINS: Younger players are not often interested in playing in hotels. There is not much focus on the entertainment. For me, playing in hotels has provided steady employment, in town, with pension and health benefits. What is lost in ego boost is gained in domestic tranquility. I would advise younger players to do what I did when I was a younger player – learn as many tunes in as many styles as you can, travel a lot and make your social mistakes far away from home.
ANDREW SCHULMAN: First, I would suggest they consider joining the French Foreign Legion. If that doesn't get a laugh I mention law school. If they still persist I tell them that the music profession in general has always been a difficult proposition, but if you love to play give it your best shot. And, a steady engagement at a hotel can be a very rewarding experience for several reasons. Anything worth doing involves risk and takes a lot of effort.
KURT WIETING: Go to the agencies that handle hotel music with demo in hand and knock on those doors. As with anything else, it really helps to know somebody who knows the agent or even better if you yourself know the agent.
How did you get your hotel gig?
DEBBIE ANDREWS: Every hotel gig I've had I got through Harlan Ellis at Hank Lane. He's great, with the appropriate sense of humor for the biz. He auditioned a number of people and the hotel made a decision.
RICH JENKINS: When the St. Regis Hotel reopened in 1991 after a complete renovation, I was subbing in three other hotels. A young pianist had won the account there by walking in off the street and asking for it. He asked me to play his off nights – Sunday and Monday, 6 p.m. to midnight. I took the job. My third child was born the same week.
ANDREW SCHULMAN: Since 1999 I have had three steady hotel engagements. I played the Sunday Brunch at the Palm Court/Plaza Hotel from 1999 to 2005; it ended when the hotel was closed for renovations. The Steven Scott agency – I'd worked with them since 1982 – was the contractor there and when the hotel decided to switch from piano to guitar they recommended me. I auditioned and got the job. The week before the hotel closed the general manager and food and beverage manager of the Mark Hotel came to listen to me at the Palm Court. They were interested in starting live music for their brunch and knew the Plaza was closing, and hired me. Directly, not through an agency. I started there the following week and then after 18 months they closed down for renovations; they are still closed. I then made some calls around town. I got very lucky: the second call was to the InterContinental and they were looking to start a live music program and had been listening to a lot of different soloists and groups. I came in and auditioned and was hired, but only took the job after being assured no major hotel renovations were in the works! It was a good fit, the space is great for guitar and I have a very friendly and supportive management and staff to work with there.
KURT WIETING: I knew the agent. I've held the job, however, because I can play the piano and am dependable and look good in a suit. Getting in the door is often through the help of others. Staying inside is on your shoulders.
What's different about playing in a hotel compared to other venues?
DEBBIE ANDREWS: My favorite thing about playing in a hotel is the openness of repertoire and style, hanging out with great songs. I love that I can play "Daydream Believer" next to "Stolen Moments" next to "Love With the Proper Stranger" – you get what I mean. When I play with my band, it's my songs and it's one set, and…well… I have a band! Clubs are different than hotels; people intentionally show up rather than wander downstairs from their room.
RICH JENKINS: Playing in hotels is a "vertical" job. You are the music director, arranger, bandleader, social director, and sometimes mediator. You represent the hotel in a fairly visible role. You interact directly with the guests, staff and management. You must be "housebroken": no stealing the silverware, no hitting on the guests, no theatrics. Richard Maltby summed it up in "Ain't Misbehavin'": "No bop – they like jazz, but in small doses. No shock – rock and you could cause thrombosis," (from "Lounging at the Waldorf").
ANDREW SCHULMAN: Much better food than the grapes and cheese cubes in most green rooms at concert theatres. And you get to have what is often a fascinating interaction with people from all over the world, especially at an international hotel like the InterContinental. More so than happens at concerts where you don't have much contact with people. You do need a broad-based repertoire to play a hotel gig, but that's what I like doing anyway. It's also very nice to play a satisfying evening of music and then go home. I also enjoy concert touring, my concert work is with my string quintet, the Abaca String Band, but being on the road can be quite arduous.
KURT WIETING: Usually a lot more civilized, better money and benefits. I love my hotel job. The people I work with are great. There are some restaurants in the city that are a great pleasure to work in also. But those are a rarity. I am very fortunate to be on other musicians' sub lists for those great venues as well.
What do you like best about playing under a Local 802 union contract?
DEBBIE ANDREWS: That I don't have to negotiate my salary.
RICH JENKINS: The hotel contract is great. Without it, we would be working for $100 or less a night, without a dream of benefits. I have been on the negotiating committee since 1988 and have seen the contract get stronger even as employment prospects have dimmed. One of the templates for our contract is the UNITE HERE Local 6 (hotel workers) contract. Local 6 has won incremental increases in wages and benefits, as have we. The problem lies in the fact that the hotels can't run without bartenders, room attendants or front desk clerks. But they can run without musicians. So when business slows down, we are among the first to be jettisoned.
ANDREW SCHULMAN: The union contract provides good wages, pension, health and other benefits; what's not to like? Having up to six weeks' notice as provided in the contract is also very helpful, as I've learned in the past.
KURT WIETING: The pension plan is one of the best in the business. It will come in handy when I'm tickling the ivories for my annual AARP get-togethers.
Tell us briefly about your music background.
DEBBIE ANDREWS: I was cast out of high school in Detroit in the rock musical "Hair," playing Crissy, who sang "Frank Mills." I turned down a scholarship for piano camp to do that and ended up coming to New York City and doing the same role on Broadway. After that, pop bands on the road. When I settled back to New York City, I did some minor jingle work and mostly piano gigs to make a living. I did fall in love with jazz and got a grant from the NEA. I learned how to play on those gigs, but always wanted to sing, play and write songs in my own pop band, which I'm doing as well as playing the piano gig. My band, Gladshot, just finished a CD with producer John Agnello, and has had some luck licensing our songs to TV.
RICH JENKINS: I grew up in Catskill, NY, a small town on the Hudson. I played trumpet in the school band and studied piano with a classical teacher until I was 16. About that time, I started working at local resorts in the dance bands and backing the nightclub acts that strayed up from the more famous Catskills. In college, I played trumpet and keyboards with many bands, and after graduation joined one on the road. Eventually that band broke up and I worked in non-musical jobs to support myself, all the time practicing and playing. I learned that I could find more work playing piano than trumpet, so I continued to learn tunes and styles and played in as many situations as I could find. I formed my own band and played up and down the East Coast, on cruise ships, in ski resorts. In 1980, my band was offered a house job on Mulberry Street, so we moved to New York. After a year or so there, we started traveling again, and were signed for three seasons with Columbia Artist Management. By this time I had a growing family and decided to settle in New York. I was offered a job at Loew's Summit Hotel on Lexington Avenue. I started there in 1984, and have been working in hotels ever since.
ANDREW SCHULMAN: I started playing the guitar when I was eight years old; two older cousins played and Elvis was King. I began with folk guitar lessons but within a year switched to classical guitar because my parents felt it would be a good foundation for the future; they were right. When the Beatles arrived in America in 1964 I bought an electric guitar using summer job money, and formed a rock trio when I was 12 years old. In high school I joined an R&B group that had three Motown style singers and that band was the opening act at my junior and senior proms. Yes, my guitar was my date! (Sob.) In college at Stony Brook University, I had a music professor/mentor who subtly got me back to classical music. For quite a long time I focused solely on classical, but eventually began adding pop tunes back into the mix. I play that variety as a soloist and also in arranging the music for my quintet.
KURT WIETING: I had one year of jazz lessons from Gay Mehegan. Ten theory lessons from saxophonist Adolph Sandole. Learned "hands on" in a truck stop/piano bar in Danbury, Conn. Rough crowd. Saved myself and my liver by getting a job playing a country club. Learned the standards there. Moved to New York. Played Bemelman's Bar at the Carlyle Hotel for nine years. Now at the terrific St. Regis, going on my 19th year.
Is there anything else you'd like to say to Allegro readers?
RICH JENKINS: I didn't belong to Local 802 until I started playing at the Summit Hotel. A business rep approached me there and encouraged me to join. I did, and started the long process of learning about collective bargaining agreements, health and pension benefits, rule of law, and many other facets of labor relations. This was not a fast or easy process, as I grew up in a place where none of these things existed. If you're reading Allegro, you're a union member and probably understand these concepts. But remember, many people don't understand. We have to be patient and willing to educate a sometimes hostile public. All collective bargaining agreements have long and logical histories and have been negotiated and re-negotiated through the years. If there were no unions, there would be no fairness in the labor marketplace. An individual cannot negotiate with a corporation. There must be an intermediary which is also a corporate body. For us, this is Local 802.
ANDREW SCHULMAN: Come on down and visit us at the InterContinental, the food is great, the place – built by the Vanderbilts in 1926 – is beautiful, and I take requests! All kinds: I love Bach fugues, Gershwin tunes, and Queen's "Bohemian Rhapsody."