A tribute to Dick Benton
Volume 122, No. 2
February, 2022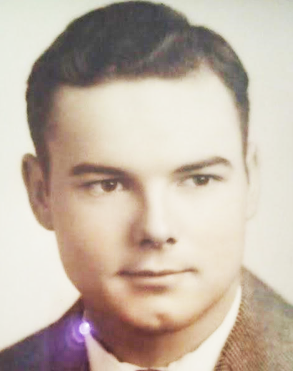 My father, Fredrick Richard (Dick) Benton, 92, passed away on September 29, 2021. He had been a member of Local 802 since 1965.
Dad was born in Sioux City, Iowa, on October 3, 1928 to Clair and Mabel Brown Benton. He was proud to be a veteran and was also a successful educator, salesman, musician and entrepreneur. Most of his working years were spent in education; he taught music and held leadership positions in public school systems, helping to prepare his students for life.  He was also a sought-after pianist and was the leader of many bands, including his own Dick Benton Trio, which was composed of himself, my brother Doug and me.
Dad was always improving himself physically and mentally. In his 70s, he earned a PhD in education to go along with his other degrees ("more degrees than a thermometer" he would say proudly). In his 80s, he was still working out at the gym every day.
My parents were married after he saw my mom's picture featured in the Sioux City Journal while he was stationed in Japan. He charmed her with letters and then in person upon his return. They spent a short time in Texas and elsewhere in Iowa before re-settling permanently in Sioux City in the mid 1950s. They moved to their dream home in 1996 where they enjoyed a peaceful, rewarding and well-deserved semi-retirement, celebrating life and continuing to host friends and family. We will cherish many memories of holidays, anniversaries and other family and friend gatherings.
My parents were inseparable for 70 years. In 2018, Mom became ill, spending months in and out of the hospital, then later at a skilled nursing facility and finally at home hospice. Dad showed us all what matters most when he stayed by her side, caring for her night and day.
In class he taught life; in life he taught class. His legacy includes the lessons and value of hard work, self improvement, health, devotion, consideration, sacrifice and — above all — family.
My father is survived by myself and my wife Ann, my brother Doug and his wife Arlene, five grandchildren and 10 great grandchildren. Dad was pre-deceased by my mom Patricia, his sister Barbara and his brother-in-law Rex.