Do You Know What It Means to Miss New Orleans?
Volume CIX, No. 2
February, 2009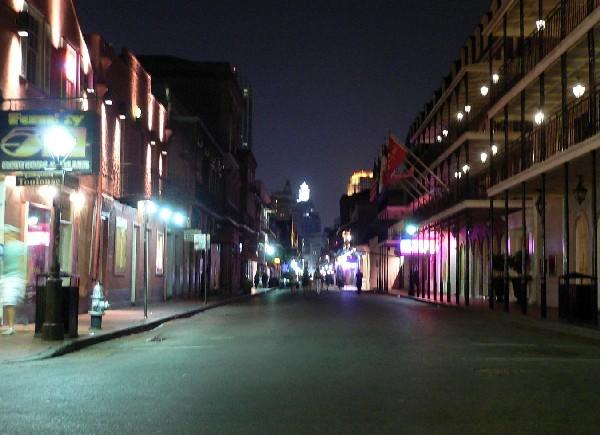 The French Quarter was deserted after Hurricane Gustav hit New Orleans.
Three Years After Katrina – and Four Months After Gustav – Musicians in the Big Easy Tell Their Stories
Last fall marked the third anniversary of Hurricane Katrina. New Orleans hasn't had it easy. In October, the entire city was evacuated due to Hurricane Gustav, which thankfully didn't cause the havoc that had been expected. But times are still tough for residents.
An organization called Sweet Home New Orleans (www.SweetHomeNewOrleans.org) recently completed an in-depth survey of New Orleans musicians. It found:
As of 2007, less than half of those musicians surveyed had been able to return to their neighborhoods. In some neighborhoods, less than a third of musicians have returned.
Before Hurricane Katrina, musicians in the survey reported that they performed 10.5 gigs per month and made an average of $131 per gig. After Hurricane Katrina, gigs slipped to 5.7 per month and the pay went down to $108.
Before Hurricane Katrina, musicians reported that they made 70 percent of their income from music. Now it's down to 58 percent.
Earnings per month have gone down to $1,034 from $1,323 and expenses have gone up to $1,207 from $1,100.
The survey found that New Orleans artists generally lived at subsistence levels in the pre-Katrina economy, earning most of their income from live performances. Today, with fewer residents, conventions and tourists in town, audiences are scarce and gigs pay less money. The cost of living in New Or leans is up but the music community's income is down; earning a livelihood though music is harder than ever.
The music of New Orleans has influenced the entire world. For the past three years, Allegro has been tracking how musicians have fared in New Orleans since Hurricane Katrina. Below are some recent testimonies, which were written last fall in the aftermath of Hurricane Gustav.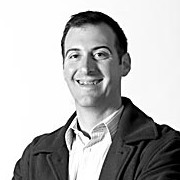 ALIVE AND WELL
Three years after Hurricane Katrina, many of the same issues exist for local musicians. The most important is affordable housing. Following the hurricane, many landlords raised the rents in "dry" neighborhoods due to demand and competition. Unfortunately, this shut many musicians out of the city for quite some time. The good news is that rents have somewhat returned to normalcy as housing stock has become available.
The people of New Orleans have invested a lot of time and resources to rebuild the city. The musicians continue to play a vital role in the recovery process by providing entertainment for tourists, locals and the volunteers that have lent us a helping hand.
Most of the notable musicians have returned to New Orleans with the exception of a few that seized other opportunities. Some have stayed away because of the emotional toll it has taken on them and their families.
However, there is still much work to be done. Musicians still need affordable health care like everyone else in the country but most importantly, they need work. Many of the scheduled conventions were cancelled over the last three years. Other musicians and talent buyers throughout the country should know that the one thing that we want more than anything else, is to play for you someday soon.
While New Orleans continues to recover, local musicians have begun to rebuild their lives. Many parades, second lines and Mardi Gras Indians hit the streets on a weekly basis continuing a tradition that has taken place for over a century. The culture of New Orleans in alive and well.
Jared Zeller
Jared@MotherShipEntertainment.com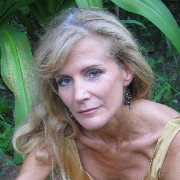 'THE LEVEES STILL AIN'T FIXED'
There have been many positive developments in the three years since Hurricane Katrina. But, in the words of a song that I wrote shortly after the storm that changed our lives forever: "The levees still ain't fixed"! However, to begin on a positive note…
This August, we achieved a milestone. The Tipitina's Foundation's "The Instruments A'Comin" program became "The Instruments are Here!" There was a gala performance and celebration to commemorate the distribution of many marching band instruments to 27 area schools.
I attended the Cutting Edge Music Conference last week, also sponsored by the same organization, which continues to provide practical assistance and services to many local musicians. (If anyone wants to make a donation to any New Orleans-based group that is really making a difference, I highly recommend this one. See www.TipitinasFoundation.org.)
The Tipitina's Music Office Co-op now has four facilities, based in New Orleans, Shreveport, Baton Rouge and Alexandria. The eighth annual Satchmo Summerfest was held in early August and was considered a local and commercial success. The attractions and clubs that cater to the tourist industry are prevailing and expansion is in obvious progress here. Most significantly, the inimitable essence of life here — our music — seems to float out of the shade and the shadows everywhere, caressing the ears with its warm, seductive lure.
Many of the regulars on the jazz scene have returned, at least to make appearances at the best establishments in support of the enlivened scene, if not to relocate back to their homeplace.
I have recently finished work on the first season of a new Disney TV show for preschoolers, based on a band called the Imagination Movers. I functioned as the music video choreographer for the songs that appear in each of the 26 episodes. As a part of the "Hollywood South" industry, I can attest to the boon that its presence has been to the city and its artists who are the participants in the various projects — primarily film — that are being produced here.
Unfortunately, there is much to be said about the detrimental factors of daily life that are still in evidence. The Corps of Engineers has missed every deadline they were given, regarding the repair and upgrading of the levee systems. And yes, "the levees still ain't fixed," and don't seem to be anywhere near completion in the foreseeable future.
I heard a news report about the construction of a new senior citizens' housing facility in New Orleans East, the area which was flooded and hardest-hit by Katrina. It doesn't seem like a good choice, especially since the area is still so vulnerable and there are no hospitals, food markets or public transportation available yet.
There are plans to construct new schools over the next five years, but the current situation is still being reworked and there are still some significant problems with crime and violence, both on the streets and sadly in some schools.
For this reason, I have chosen to return to my music education work in the alternative schools here, during the hiatus from the TV show. The student population in these facilities has increased, and there are now elementary schools that are filled with troubled youths.
Literacy is also a continuing issue, and I am working on some preschool curriculum that addresses this problem.
I am committed to spending as much time here as I can support myself, both emotionally and financially.
As I mentioned in a previous article for Allegro, this is no longer "The Big Easy," as the cost of living has risen dramatically. My response to being back home is beyond description, and at both ends of the emotional spectrum…but — "the levees still ain't fixed!"
Nanette Ledet
nanetteledet@aol.com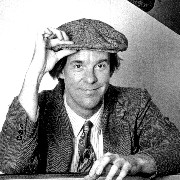 BACK ON THE SCENE
When I'm on the road, people naturally ask me what the music scene is like in New Orleans. The answer is complex, because there are many scenes, but my short answer is this: the city was bruised, but the core elements (brass bands, Mardi Gras Indians, gospel music, traditional and modern jazz, funk) are still here.
New Orleans has returned to about 70 percent of its population. It's tempting to say that 70 percent of the musicians in the idioms I mentioned have returned, but that is probably not the case, as these are mostly black idioms (less with the jazz than the others), and the black community has not been able to move back in proportional numbers.
Even before Katrina, New Orleans was not an easy place to make a musical living. Bourbon Street pays poorly and often has substandard music. The burgeoning Frenchmen Street is a more aesthetically savory alternative, but the pay can be very, very poor, often just a percentage of the bar plus tips. It's discouraging.
And yet, one is reminded whenever one goes on the road that New Orleans still has a music scene, with two dozen clubs with live music most nights, a scene that trumps every city in America save New York City and a handful of others.
For better or worse, New Orleans lives in the past musically. Fortunately no other American city has an equivalent past, so the most creative musicians find ways to mix and match genres to keep things fresh.
I am primarily a traditional jazz pianist, for instance, but I have mixed this music with Brazilian choro, founded a modern brass band (the New Orleans Nightcrawlers) and generally tried to find ways to stir the pot and keep the gumbo from going stale.
The biggest problem for myself and like-minded musicians is generating new repertoire. Suppose one writes a great new tune and records it, what then? Other than WWOZ, the local community radio station, there is little outlet, so it's hard to create a song with legs. With this in mind, I have recently proposed to the Jazz and Heritage Foundation (the board that runs Jazzfest) that they create a Carnival song contest such as the ones in Brazil and Trinidad which create dozens of new songs every year.
New Orleans has the musicians and a tradition to draw upon; give us a chance to create songs that will be around for a while and we will see what happens.
Tom McDermott
tmcd@ix.netcom.com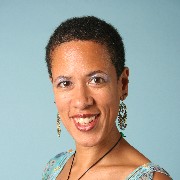 NEW ORLEANS SNAPSHOT
On behalf of New Orleans musicians, I want to thank those who reached out to us in the aftermath of Katrina. I personally benefitted from charities such as the Tipitina's Foundation, Music Rising, the New Orleans Musician's Hurricane Relief fund (now Sweet home New Orleans) and MusiCares. The donations you made put instruments and equipment back in our hands, and in some cases, a roof over our heads.
These charities helped all levels of musicians, from the superstars to the regular Frenchmen and Bourbon street players.
It is hard making a living as a full-time musician here. Some still haven't been able to return because it's so expensive to live here since the storm. Most clubs pay a percentage of the bar with no guarantee, so you've really got to hustle for those tips.
I usually walk around the clubs with the tip jar and CD's while my band plays long solos. It really makes a difference. Most gigs we actually make more in tips! Sometimes the tourists don't get it. They don't understand this is how we make a living.
As it is, I have a few part-time jobs besides making music. I also make and sell clay jewelry call Fleur-de-lirious, as well as work part-time at Chico's, the clothing store. Even for part-timers, Chico's offers insurance that includes hospitalization, which is great for me. I make use of the fabulous New Orleans Musician's Clinic for routine medical help, but to have a cushion of hospitalization eases my healthcare burden.
I was also fortunate to have qualified for a home in the Habitat For Humanity Musician's Village. To qualify for a Habitat home you must fall within a certain income, have decent credit and work 350 hours towards construction.
I've been paying my mortgage for a year and half. Every month when I write that check, I am grateful for the experience, and meeting so many volunteers who helped make it happen. The homes are beautiful and sturdy!
I had the coolest experience the other day. As I was leaving my house for a gig, I looked two doors down and saw my neighbor, 83-year-old bassist Chuck Badie lugging his upright bass up his stairs. I was lugging my PA down my stairs. We just laughed as we greeted each other. It reminded me of how cool it is to live in this neighborhood.
(I was told all the houses have been assigned, and we're probably about three-fourths of the way done with construction.)
There was a groundbreaking ceremony for the Ellis Marsalis Center (the onsite state-of-the-art music community center that will anchor this community) but I was told they won't start construction on it until all the houses are done. I'm hopeful this time next year, we'll be closer to opening day.
We struggle but we know that New Orleans is such a special place steeped in musical and culinary culture, and there's no place we'd rather be.
Margie Perez
OohBabyLala@gmail.com