Goodbye, Dr. John
Requiem
Volume 119, No. 7
July, 2019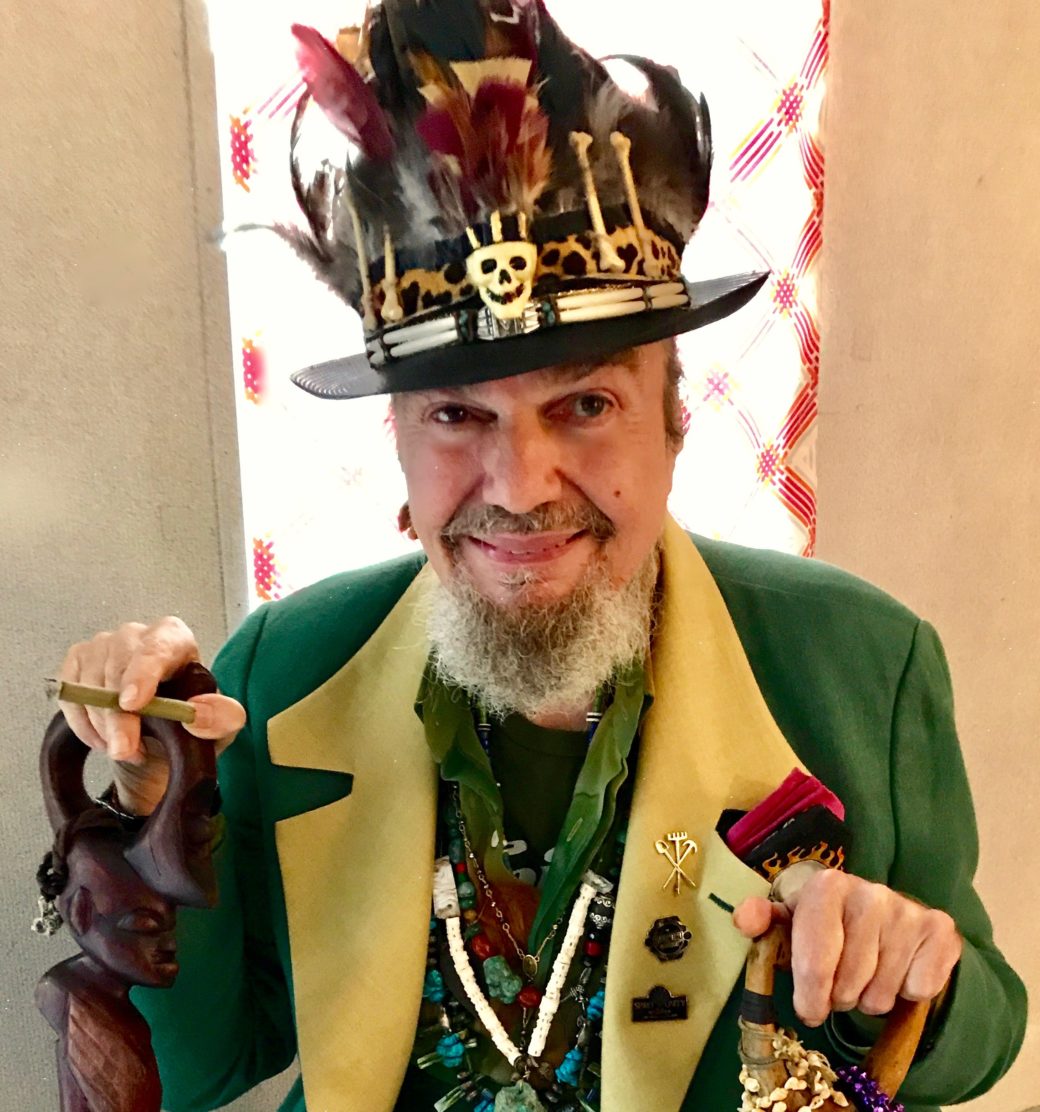 The piano legend Dr. John, a six-time Grammy winner and a member of Local 802 since 1985, died on June 6. Born Malcolm John Rebennack Jr., he was known throughout the world as the embodiment of New Orleans' musical legacy and a true icon in American culture. His colorful musical career began in the 1950s when he wrote and played guitar on some of the greatest records to come out of Crescent City, including recordings by Professor Longhair, Art Neville, Joe Tex, Frankie Ford and Allen Toussaint.
Dr. John headed west in the 1960s, where he continued to be in demand as a session musician, playing keyboards on records by Sonny and Cher, Van Morrison, Aretha Franklin and the Rolling Stones' "Exile On Main St." During that time he launched his solo career, developing a charismatic persona called the Nite Tripper. His breakthrough 1968 album "Gris-Gris" introduced to the world his unique blend of voodoo mysticism, funk, rhythm & blues, psychedelic rock and Creole roots.
Several of his many career highlights include "Sun, Moon and Herbs" (1971), which included cameos from Eric Clapton and Mick Jagger and 1973's "In The Right Place," which contained the chart hits "Right Place Wrong Time" and "Such A Night."
In addition to his six Grammy wins, Dr. John earned six other Grammy nominations, including a 2007 nomination for "Sippiana Hericane," his Hurricane Katrina benefit album. After Hurricane Katrina, Dr. John immediately stepped up to the plate with generous relief fund-raising concerts and recordings, including "City That Care Forgot," winning him a Grammy for best contemporary blues album. (His 2012 album "Locked Down" also won a Grammy in the same category.)
In 2011, Dr. John was inducted into the Rock & Roll Hall of Fame, and in 2013, he was awarded an honorary doctorate from Tulane University alongside the Dalai Lama. In 2014, he released "Ske-Dat-De-Dat: The Spirit of Satch" and a year later won the Louie Award from the Louis Armstrong House Museum. He also released the double live album and DVD "The Musical Mojo of Dr. John: A Celebration of Mac & His Music" featuring Bruce Springsteen, Widespread Panic, Mavis Staples, Aaron Neville, John Fogerty and many others. In 2016 he released "The Bare Necessities" for Disney's "The Jungle Book." He received the Jazz Foundation of America's Hank Jones Award in 2016 at "A Great Night in Harlem," which raised $1 million to help his fellow musicians.
In 2017, Dr. John sat in with New Orleans bandleader Jon Batiste on Stephen Colbert's Late Show on CBS. Later, he made his final appearance at the New Orleans Jazz & Heritage Festival in feathered hat regalia, and wrapped up a nationwide tour with musical director Roland Guerin, who was also Allen Toussaint's musical director.
In 2018, he retired from the road and started working on an album with Willie Nelson, Aaron Neville, Ricke Lee Jones and others.
Dr. John died at the age of the 77, but actually enjoyed two 77th birthdays in 2018, when it was revealed that he had added a year to his age as a teenage prodigy too young to play local clubs. (His true birthday was November 20, 1941.) Local 802 members who have reminiscences of Dr. John can e-mail them to Allegro@Local802afm.org.