ELECTED OFFICERS
Volume 115, No. 11
November, 2015
There were no contested races this year, so the Local 802 elections slated for Dec. 1, 2015 have been called off and each duly nominated candidate has been deemed elected. On Sept. 25, 2012, the Local 802 Executive Board voted unanimously to adopt the following policy: "In the event that there is no more than one nominee for a Local 802 elected office (or no more than nine nominees for Executive Board or Trial Board) by the close of nominations, such nominee shall be deemed elected." Allegro usually prints campaign statements by each candidate in this issue. Even though the election will not take place, we feel it is a service to print the statements anyway, so members can know more about who represents them. Below are the statements as submitted to Allegro.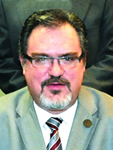 TINO GAGLIARDI (President)
I am seeking the opportunity to continue to serve the professional musicians of Local 802. I remain committed to ensuring that musician inclusion and empowerment remain a priority in the negotiation of the contracts under which they work, guaranteeing that the important issues that need to be addressed are done so successfully. The track record of our current administration speaks for itself and it is with honor that as your President, I ask for your continued support in order to successfully advocate for all the musicians of Local 802.
TOM OLCOTT (Financial Vice President)
As Financial Vice President for the last four and a half years, I have overseen many contract negotiations in the concert field, always striving to improve conditions for Local 802 musicians. Also, along with Controller Camiolo, I continually monitor Local 802's finances. I am pleased to report that 802 continues to be on sound financial footing. I feel privileged to be part of the Local 802 administration and to aid my fellow musicians in creating a better life and a stronger union. I look forward to continuing this important work.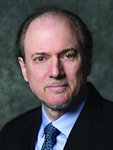 ANDY SCHWARTZ (Recording Vice President)
I look forward to serving our membership, with a keen awareness of our current-day issues, a vision for how we'll progress, and an open door to all. Now, with 40 years of experience in our industry, including 9 years on 802's Executive Board, 8 years on the board of RMA-NY, fund­raising for the ERF, my 5 years at Sony Music and 10 years teaching the music business to the next generation, I'm ready for this responsibility. My M.A. in Music Business (NYU) and Certificate in Advanced Union Leadership (Cornell) are good preparation for the job ahead. I ask for your support.
EXECUTIVE BOARD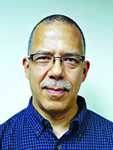 JAY BRANDFORD
For 24 years I've been thrilled to participate in the music community here in New York. I've heard great sounds, met great people, learned great lessons and added my notes to the spectrum of styles that make NYC the music capital of the world. While serving on 802's Executive Board (since 12/2011) I've learned about another important aspect of our community: the strength of our collective voice. Let's use that voice to protect and consolidate our position in the marketplace, to expand membership, and to fight for the rights of all musicians in this constantly evolving industry.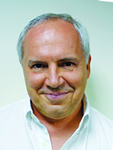 BUD BURRIDGE
In my third term on the Local 802 Executive Board, I served on several subcommittees, including Finance, the Allegro Editorial Board and Public Relations. This administration has excelled across various fronts; strengthening our relationships with other unions, improving and defending existing agreements and developing a stronger organizing department. I'm particularly proud of our current board's diversity. Each member contributes expertise in a variety of areas. This prevents acceptance of most proposals without rigorous questioning and insures the best interests of our membership are represented. I welcome the opportunity to serve with this administration for three more productive years.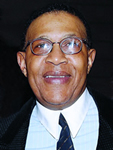 BOB CRANSHAW
Since joining Local 802 in 1960, I have played bass with artists from Ella Fitzgerald to Oscar Peterson to Sonny Rollins, and as a regular in the "Sesame Street" recording band. I was a founding member of the Local 802 Jazz Advisory Committee, where I've worked as an activist to help other musicians. I want other jazz musicians to know how much the union can benefit them.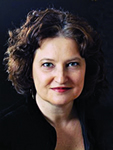 SARA CUTLER
We've done a lot in the last 6 years, but there is much more to do: increase membership, organize more venues and events, encourage work opportunities through legislation, increase access to health insurance, negotiate more, better contracts. As a NY freelancer (harpist of the American Symphony, Orchestra of St. Luke's and the NYC Ballet Orchestra), I bring 40 years of experience in the business to the Executive Board and will continue to commit to improving the lot of the NY musician through my work at 802. We can only survive and thrive by working together in this changing musical landscape.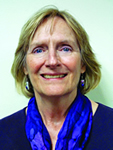 PATRICIA DOUGHERTY
Bassist and current Executive Board member, has B.M. & M.M. degrees in music, as well as the Certified Financial Planner designation. She has considerable orchestral committee and negotiating committee experience and has just completed the Cornell/NYS AFL-CIO Union Leadership Institute course. Extensive orchestra experience includes: MET Opera, ABT, LIP, ASO, Chautauqua Symphony, as well as in the recording field. "We must encourage more 802 union member involvement while promoting the value, validity and necessity of our union. Additionally, we must develop community awareness and appreciation of music in order to preserve music for audiences and musicians alike."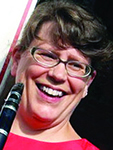 MARTHA HYDE
Woodwinds. I am a woodwind doubler, 30+ year member of Local 802, a 22-year trustee on the Musicians' Health Fund and a second-term Executive Board member. Since coming to office we have successfully gained access to the Met Opera's books (through a third party) and made working musicians front and center in all contract negotiations. As a trustee on the Health Fund I helped steer the fund into compliance with the ACA (Obamacare) and in doing so, we increased the quality of the two levels of health coverage.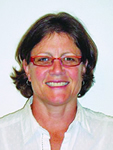 GAIL KRUVAND
Bass. As an active member of the freelance community since 1979, I have been fortunate to work in many areas including recording, Lincoln Center, freelance concerts and Broadway. In addition to my service on the Executive Board beginning in 2009, I recently graduated from the Cornell University Union Leadership Institute. Additionally, I completed a Certificate in Labor Relations from CUNY in 2015. I look forward to having the opportunity to represent our members on both the Executive board and as delegate to the NYC Central Labor Council.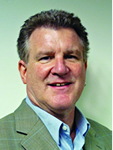 CLINT SHARMAN
Trombone. An 802 member for 35 years, a current Executive Board member and a former Theatre Committee delegate. Clint has recorded numerous jingles, albums, television shows, and has played, toured, and/or recorded with countless headliners. A veteran of 14 Broadway orchestras, he last played "Honeymoon In Vegas." As a soloist, lecturer and clinician, Clint has appeared at many colleges and universities. "My vision is to continue to bring stability and recognition to Local 802 and the AFM, and an Executive Board of the musicians, by the musicians, and for the musicians."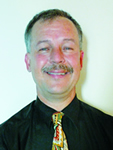 BOB SUTTMANN
Trombone. A union member since 1982, I have worked in many areas of the music industry. In addition to having been a music copyist and educator, I freelance with Salsa bands, Clubdate bands, big bands and regional orchestras. I have subbed on 80 Broadway musicals since 1989. I was also a member of the negotiation committee for the first CBA with Big Apple Circus in 2004. I have served on local 802's Trial Board the past two terms and would look forward to working alongside the great team currently in place on the Executive Board.
TRIAL BOARD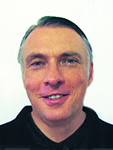 ROGER BLANC
Guitar, Music Prep. Now in my third term on Local 802's Trial Board, I've been an 802 member working in music prep since the mid-1980's. My work includes feature films ("Untouchables," "Stepford Wives"), live/television (2006 Super Bowl, Fashion Rocks 2008), recordings (Kelly Clarkson, Melissa Errico), and jingles (GE). Currently President of the NY chapter of the Recording Musicians Association (RMA), I've served on boards for RMA locally and nationally over the past 20 years, participating in AFM negotiations for the Jingle, Sound Recording, Film, and Live TV/Videotape agreements. I'm proud of our Local's achievements over the past 6 years!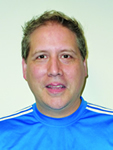 TONY GORRUSO
Trumpet. As an active member of Local 802 for the past 30 years, I've worked in virtually every field of the music business. I have also been a regular orchestra member of five Broadway shows, acting as Theatre Committee delegate, alternate or substitute delegate at three shows, including "Miss Saigon," "42nd Street," and "Spamalot." I've also served 2 terms as a member of the Trial Board. I believe we did an excellent job during our terms in office and I look forward to continuing as an impartial, experienced Trial Board member.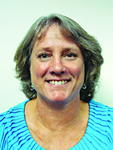 SUSAN LORENTSEN
Violin. As a Local 802 member for over 30 years, I've performed in many fields including classical, Broadway, jingles, recordings and club dates. Yo-Yo Ma, Itzhak Perlman, Jennifer Holiday, Tony Bennett and Rod Stewart are some of the many diverse artists I have performed with. As a longstanding member of the Radio City Orchestra and the Stamford Symphony I've served on committees and participated in many contract negotiations, and currently serve on the Local 802 Coordinating Advisory Committee. I believe that my committee experience and common sense approach will continue to be an asset on the Trial Board.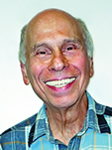 MARVIN MOSCHEL
Marvin played piano in summer resorts and did club dates for several years before working for over 30 years in the labor movement. Marvin Moschel served 15 years as Local 802 Director of Organizing where he assisted in Broadway negotiations and played a major role in organizing, contract administration and negotiation for club dates, hotels, some freelance orchestras as well as over 50 off-Broadway shows. He was a co-spokesperson in Radio City collective bargaining. His many years of experience in union work will benefit the membership when he is a member of the Trial Board.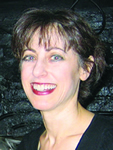 MADELYN RUBINSTEIN
Keyboard. I've been a keyboard player on Broadway for more than 20 years, in the pits of "Beauty and the Beast," "Jersey Boys," "The Lion King," "The Addams Family," "Guys and Dolls" and others. For the past 12 years I have been a voting member of the Theatre Committee and was on the 2007 negotiating committee. I am proud to have been on the Trial Board for the past several years and am looking forward to continuing in that role. It is a pleasure and honor to work with the other members and to be part of such a unified and strong union.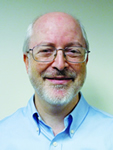 STEVE SHULMAN
Trombone. An 802 member for 35 years, I've worked in symphonic, opera, chamber music, and big band settings and have subbed at Radio City Music Hall and a number of Broadway shows. I've been a member of the NY Gilbert & Sullivan Players since 1988 and the Greenwich Symphony Orchestra since 1981. For the past 15 years I've served on the orchestra committee for NYGASP, working through negotiations and labor actions. I will continue to serve with an analytical and impartial approach essential for service to 802 musicians.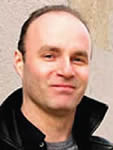 DAN WILLIS
Woodwinds. A member of Local 802 for the past 23 years, I have performed as a reed doubler in a wide spectrum of music scenes from recordings (Classical to Hip-Hop), jingles, TV and film soundtracks and 18 Broadway Shows to the NY Philharmonic, Jazz at Lincoln Center Jazz Orchestra and the NY Pops. While serving on the Trial board for the past 6 years I have strived to help musicians in conflict find a common ground. As a Union official, I will bring my professional experience as a working musician, not a politician.