Membership numbers are up — and our finances are looking good
Financial Vice President's report
Volume 123, No. 3
March, 2023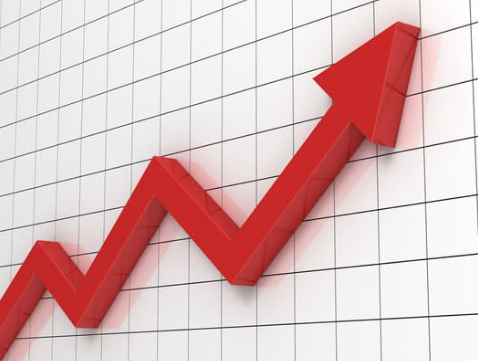 The 2022 financial audit is in process, and we now have most of our data from last year in the books. Based on raw numbers, it looks like our finances are continuing to improve since the losses we incurred during the pandemic. Due to the recent mass billing for recording work dues — and with around 46 percent of those receipts paid over the past few months — we ended 2022 with a small surplus in a year in which we expected a deficit. Membership numbers are also slightly up. As of Dec. 31, 2021 we were at 5,594 members, and a year later on Dec. 31, 2022 we were at 5,811 members, up by nearly 4 percent. Per our bylaws, a detailed financial report will be published in late spring.
I.T. DEPARTMENT
Our I.T. department continues to update our systems and find better, more efficient ways to help us conduct business and serve you better. Once we are able to move to the cloud, we will potentially save over $120,000 in server storage and replacement costs in our data room. We've removed unnecessary licenses, renegotiated our copier leases, engaged an outside company to replace expensive hardware parts, and reduced KMR (our proprietary software) expenses, all totaling around $7,100 per month. Because we are required to generate an astonishing number of reports on a regular basis, we recently hired a second data analyst to help us get information to you and to the AFM more efficiently.
CONCERT
We held a classical musicians forum on October 26. Besides longtime committee members, we welcomed a few recent grads to the meeting, and they were active, enthusiastic participants. We're always working on how to better appeal to, attract, and involve younger members, so this was great to see. I will be setting a date for the next forum soon, as the NY Pops contract will be coming up for negotiation again in the fall. Since historically this has been the contract negotiation that sets the rates for the entire single engagement classical field, it will be an important discussion and I hope that all orchestra committee members will attend.
We have several active negotiations at the moment, notably the School of American Ballet, Orchestra of St. Luke's, and American Composer's Orchestra.
Negotiations between Lincoln Center and the Mostly Mozart Festival Orchestra are well underway. We are facing some challenges with Mostly Mozart, not least of which is that there is no longer a Mostly Mozart festival. Both the name of the orchestra and the repertoire they present will likely change, however we are going to continue to fight to preserve the makeup of the orchestra and the 5 week guarantee of work that currently exists in the contract.
As I've reported before, the New Jersey Festival Orchestra is at a crossroads. After 5.5 years of negotiation and seemingly endless problems with this orchestra's management, the musicians are fed up. We have demonstrated twice, once by observing a moment of silence (actually, five full minutes of silence) during a rehearsal, and later leafleting a concert. To get a deal, we've withdrawn a slew of proposals, and have rejected NJFO's "tiered" pay scale which has been problematic and abused by management since it was put into practice. The list of grievances is long and the musicians recently voted overwhelmingly for strike authorization. For the moment though, talks are continuing.
I'm happy to report that although we are still working out some details, we have a tentative agreement on wages and a two-year deal with Orchestra Lumos. Since my last report, we have completed two negotiations: The New York City Gay Men's Chorus signed a two year deal and agreed to pay the single engagement concert scales. The musicians of the Little Orchestra Society achieved an 8 percent increase in wages over 3 years and strengthened job security and health and safety language.