Hopes and Challenges
President's Report
Volume 112, No. 1
January, 2012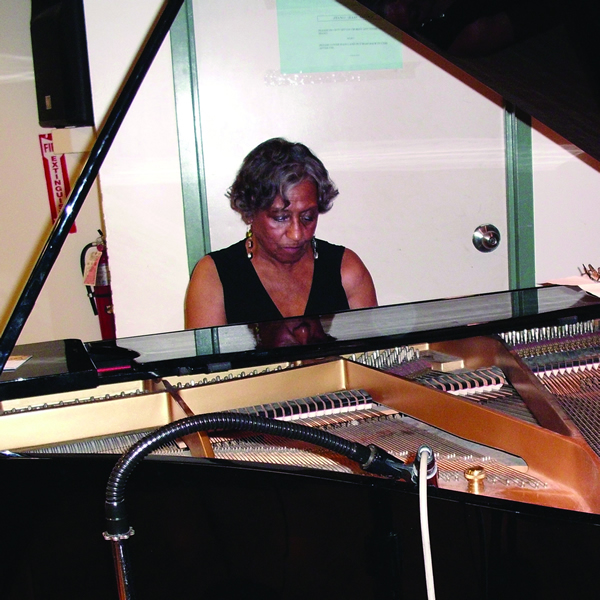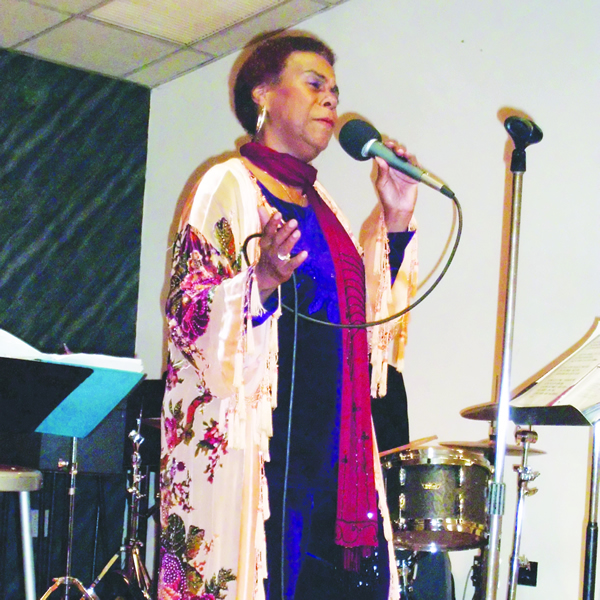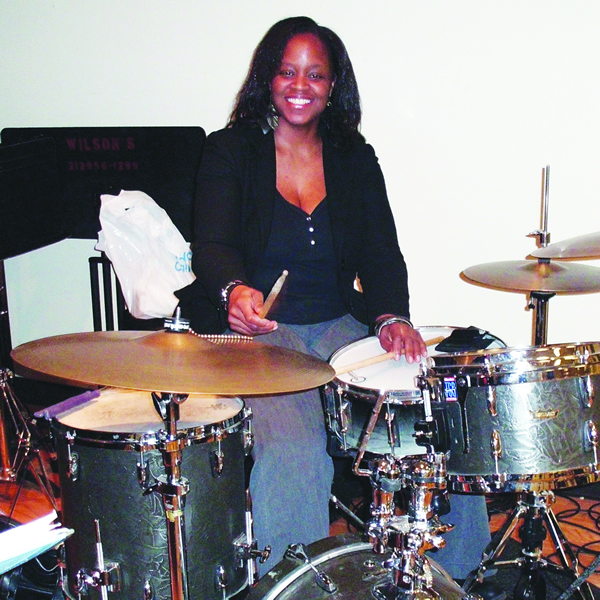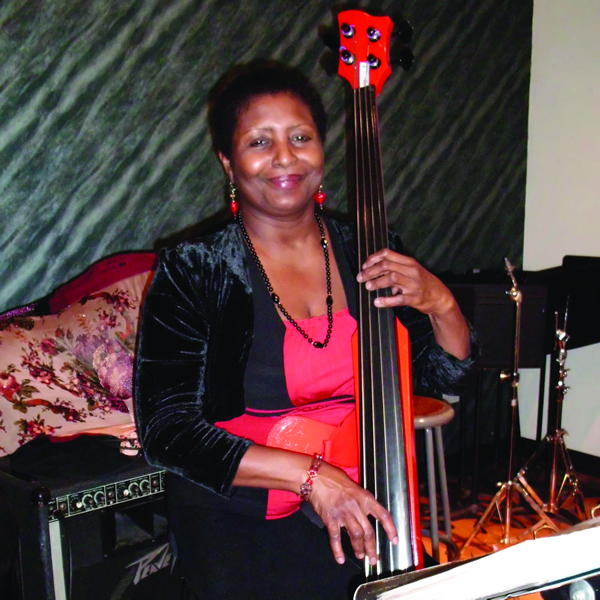 Performing at the Local 802 holiday party were (clockwise, from top left) Bertha Hope, Keisha St. Joan, Lucianna Padmore and Kim Clarke. Thanks for the great music! Photos: Bud Burridge
These are hard times at the New York City Opera, Philadelphia Orchestra and elsewhere, but we have hope for the future…
I want to express my gratitude to everyone who attended our 90th birthday party and gala fundraiser for the Emergency Relief Fund. It was truly a night to remember and I'm so proud of the Local 802 members who performed so beautifully. Thank you, one and all. Please see our photo spread on pages 22 and 23.
We're still tallying up the total amount of donations generated by the event but I want to let members know that prior to the gala, the Emergency Relief Fund had been in a seriously depleted condition. If we're not able to rebuild the fund's finances, we may need to cut back on some of the union's most important services, most significantly our Musicians' Assistance Program.
If you were not able to attend the gala, please consider making a donation now. The fund's emergency grants have meant a great deal to many of your fellow union members when they were in serious need of financial help. Assistance and professional counseling from the Musicians' Assistance Program have literally saved musicians' lives.
If you can afford to make a contribution, you will have the satisfaction of knowing that you have reached out to those of your fellow musicians in their times of need.
I also hope that those of you who might have benefitted from ERF emergency grants or MAP direct assistance will find a way to make a donation. I'm not exaggerating when I say that this program is depending on you to survive.
Local 802 is committed to ensuring the future viability of the ERF and will continue to produce events and opportunities for fundraising to benefit the fund. This is far too important a benefit to see fall by the wayside and I urge all members to consider a post-holiday donation. Winter can be a very cold season for some of our brother and sister musicians.
To donate, call the union at (212) 245-4802 and ask for the president's office.
NYCO UPDATE
The situation with the New York City Opera is not good. Management declared what Local 802 can only define as an unlawful impasse and has unilaterally imposed its last offer on musicians.
This "offer" involves reducing the musicians' pay by 90 percent and turning the orchestra into a non-tenured freelance ensemble with no ties to Lincoln Center.
The parties have agreed to a federal mediator. However, we are prepared to strike if necessary, and management knows it. Hopefully, that will provide the incentive to work toward a more reasonable deal.
If you've been following these negotiations, you'll remember that we offered to play without pay this season – and management actually refused.
Management has also refused its obligation to maintain NYCO as the "People's Opera Company." Its demands would totally diminish the stature of the opera company and deconstruct it into a per-service, transient presenting group, totally incapable of fostering a following of subscribers and donors.
PHILADELPHIA STORY
We are outraged that the Philadelphia Orchestra management recently used the cloak of bankruptcy to pressure musicians into signing a horrible contract that reduces pay, reduces the number of musicians in the orchestra and – I'm sorry to say – ends their participation in the AFM pension fund.
The first thing I want to tell members is that this administration will not tolerate such behavior in New York City. Any NYC ensemble that tries to use bankruptcy to pressure musicians will face severe and persistent opposition by Local 802 on the public relations and legal front as well as the political arena.
Local 802, as it has in the past, will do everything in its power to ensure that our negotiated standards in our collective bargaining agreements are defended and preserved.
The mechanisms that the Philadelphia Orchestra Association employed to avoid pension withdrawal liability and effectively sever their financial obligation to the pension fund are complicated and entwined into the rule of law. Harvey Mars has an excellent analysis on page 16. I encourage you to read it to help understand more clearly what we are up against.
It continues to be my opinion that the only way bankruptcy law will be reformed is if Congress acts to do so. And the only way to get a Congress sympathetic to the rights of artists and musicians is to lobby, campaign and get out the vote for pro-labor and arts-friendly representatives.
The bankruptcy situation with the Philadelphia Orchestra shows a direct link between politics and the livelihood of professional artists. It is because of these issues that we must be active politically on all levels. I empathize with those who do not like our union being involved in politics. However, the more we present our collective position to the appropriate leaders in government, the stronger we become. And the outcome is that musicians benefit directly from our involvement in politics.
LOUISVILLE SYMPHONY
As long as we're talking about orchestra management behaving badly, I might as well reiterate that no Local 802 member, or any member of the AFM, should take an audition or accept employment with the Louisville Symphony. Management is using Craigslist to find scabs (some call them "replacement workers," but let's call them what they are), while union musicians are still trying to negotiate a fair contract. Please spread the word about this. Thank you for your continued support.
STUDENTS ARE THE FUTURE
Gail Kruvand, Jay Blumenthal and I were recently asked by Juilliard trumpet professor and Local 802 member Ray Mase to participate in a panel discussion that was available to all students at the school.
It was a well-attended event and everyone was very much interested in the state of the symphonic world right now. I felt it important to mention that although we do have some very disturbing situations in various parts of the country, there are some success stories out there. Many major symphony, opera, and ballet orchestras are experiencing growth despite the "economic downturn of 2008," which orchestra management is all too quick to mention and use as an excuse for concessions on the part of the musicians.
Jay Blumenthal, our former Local 802 financial president and current director of symphonic services for the AFM, said, "While many challenges exist in the symphonic field, the Juilliard students remain hopeful that a brighter future will eventually emerge. Great interest in current events was evidenced by the students' questions as well as their taking home recent copies of the International Musician, Allegro, ICSOM's newsletter Senza Sordino and ROPA's newsletter Leading Tone."
Executive Board member Gail Kruvand was integral to the discussions because of her role as chair of the New York City Opera orchestra committee and her intimate familiarity with the orchestra's contractual history.
This was an important event that we have been doing for some time now and that we are committed to continuing. We are currently exploring ways to bring this kind of discussion to all the music schools in NYC. The students at these schools are the future of our union and it is important for them to know that they are not alone.
REMEMBERING JOHN GLASEL
We recently lost one of our pioneers. John Glasel, the sixth elected president of Local 802, passed away on Dec. 8 at the age of 81. John, who led Local 802 for 10 years, was a champion of musicians and was responsible for transforming this local into a truly democratic organization, raising the level of service that we continue to this day for the professional musicians in New York. He and the Members Party won in a clean sweep in 1982, defeating the long entrenched administration of Max Arons.
We owe a great deal to the work of John and what he brought to our union. He was known for his activism and respected amongst the entertainment guilds as one of the most committed advocates for the professional musician and performing artists as a whole, not only at Local 802 but also on the international level as an executive officer of the AFM. He will be sorely missed.
John is survived by Marianne Glasel, his children Thomas, Charlie and Diana, and his sister, who is also named Marianne. There will be a memorial for John on Sunday, Jan. 15 at 3 p.m. here at the union.
Jack Gale wrote a very thoughtful essay in which he remembers John Glasel's legacy in this issue.
WELCOME, JAY
We recently welcomed Jay Brandford to the Executive Board. Jay transferred to Local 802 when he came to town back in 1991 with high hopes of joining the vibrant New York jazz scene. His dreams were answered and he was lucky enough to perform and record with giants like Frank Wess, Jerry Dodgion, Jimmy Heath, Ben Riley, Gerald Wilson, Jerome Richardson, James Moody, Mercer Ellington, the Vanguard Jazz Orchestra, the Count Basie Orchestra and many others.
Along the way he's also had his share of club dates and Broadway shows.
Currently, Jay is a member of the Westchester Jazz Orchestra as well as the big bands led by David Berger, Ron Carter and Dave Liebman. He's also in the pit orchestra for "Billy Elliot" and serves as a delegate to the Theatre Committee.
"This appointment is an honor," Jay told Allegro. "I look forward to serving with the other board members and the administration as we handle the week-to-week business of our local. I'm also humbled by the prospect of being at the heart of the union's decision-making process, where good ideas are turned into actions that shape the future of our union community, and our place in the future of live music."
Bettina Covo, whom Jay is replacing, had served on the board from Dec. 1, 2010 to Oct. 31, 2011. She stepped down to accept a staff position at Local 802, where her title is administrative assistant for contract administration. Among other duties, she'll be helping with the union's education initiatives, including the Music for a Sound Future campaign that we reported on in the last issue. Bettina has a wonderful track record in helping musicians; I introduced her at length in the January 2011 issue.
OFF BROADWAY UPDATE
The Theatre Department recently negotiated a workshop agreement for the production of "Empire." Scale pays $1,615.86 for a 40-hour rehearsal week and $193.22 per performance, plus doubles. Health is $190 per week and pension pays 8.72 percent. Because this is a workshop, all musicians engaged for the production have identity with the product.
We also negotiated a developmental lab agreement for the production of "Rocky." Scale is $1,000 for a 42-hour week plus doubles. Health pays $165 per week and pension is 8.72 percent.
Remember, if you get called to play in workshops, developmental readings or anything that may seem informal to you, we are often able to cover you under a union agreement! Call the Theatre Department at (212) 245-4802.
CORRECTION
In the last issue of Allegro, there was a mistake in the Executive Board minutes of Oct. 11, 2011. Those minutes said that there was a strike authorization vote for New York City Ballet Orchestra. That is incorrect; the strike authorization vote was for the New York City Opera.