A tribute to Ian Finkel, the world's greatest xylophonist
Volume 120, No. 11
December, 2020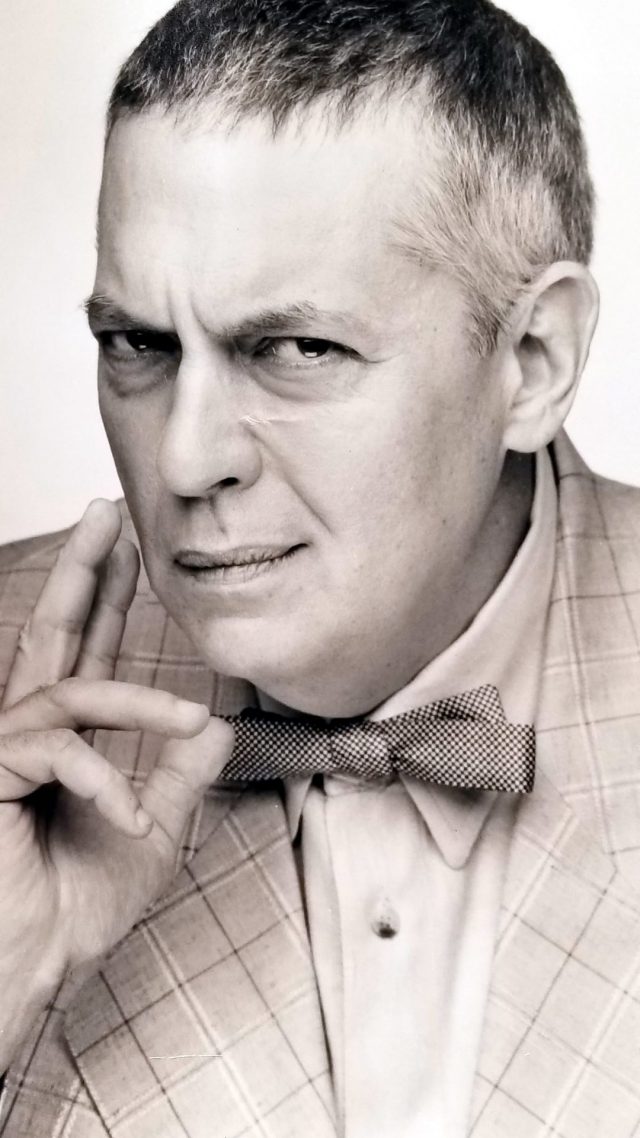 | SHARE THIS ARTICLE ON FACEBOOK |
Xylophone virtuoso IAN FINKEL passed away on Nov. 16, 2020 due to complications of Covid. For almost 50 years, he had been a member of Local 802. For a tribute from Ian's wife, see here, and for a tribute from his friend Jonathan Haas, read on…

The music world has lost one of the most iconic, creative, celebrated and flamboyant musicians of our time: Ian Finkel, the xylophone virtuoso.
For those not familiar with Ian's creative and legendary accomplishments, he was a performer, composer, arranger and orchestrator, all of which revolved around his dedication to celebrating the xylophone. Ian played in an astonishingly unique manner that traversed all styles of music, including classical (he loved 19th century virtuoso violin music), ragtime, Latin, salsa, jazz, stride, rock, pop, boogie-woogie, soul, R&B, heavy metal and rap — to name just a few genres that Ian loved!
Ian had a unique and unprecedented approach. As a composer/arranger, Ian was always available to any musician who needed a piece composed for them. When he re-arranged an existiting arrangement, it was often ten times better than the original.
Ian often held court in his Upper West Side apartment, where he held open sessions anywhere between 11 p.m. and 1 a.m. A session with Ian included the finest coffee, bagels from Zabar's ( just around the corner) and of course, a cigar of extraordinary quality and girth. If you came to Ian for a "one-hour" lesson, you were sure to be there for a minimum of four hours, complete with sight-reading (that, in Ian's words, would separate the wheat from the chaff) along with a tour of his personal library of big band charts, xylophone music, violin and piano music…you name it. His library rivaled the greatest musical collections anywhere in the world. His studio was the size of a postage stamp, yet he had a baby grand, a Leedy xylophone, a custom-made touring xylophone for his cruise ship gigs, and a vibraphone and marimba which were most often used as  coat racks. (Visitors would ask Ian to play the marimba or vibes — and rarely, if ever, would he say yes, because it was only the xylophone that was the center of his universe.)
Mastering the xylophone — which by Ian's standard had to include the ability to improvise, sightread and understand music theory — was Ian's commitment and way of life. You could pass by his street-level apartment any day of the week, at any hour of the day, and he would be practicing, which he did for a minimum of four to six hours a day — often after he had played with the New York Philharmonic, a nightclub act, a recording session, or had spent days and nights composing or arranging for any number of musicians who knew of Ian's incredible musical knowledge and expertise.
Ian's public persona was that of a debonair, stylish, larger-than-life musical personality. He would always wear his porkpie hat and bowtie – and he always had cigars securely filling his tailored suitcoat pocket. In his personal life, one would find him at midnight working tirelessly in his undershirt and loose-fitting practice clothes, complete with enormous shoes that were impossible to fill, both literally and figuratively!
Ian was a loving and generous friend and was fiercely committed to his friends and colleagues. When you hired Ian to do a concert, it was not possible to hire Ian without hiring his prescribed list of bandmembers. And anyone who hired Ian was obligated to treat all of his bandmembers with dignity and respect. If there was a misstep, Ian would cancel the engagement on the spot – no exception!
Laughter and jokes were the bedrock of his existence. All phone calls, visits to his studio and concerts began with Ian telling one of his hysterically funny jokes, stories or vamps about life and the absurdity of it all. When you were around Ian, the fun factor was at 10, but when the xylophone mallet (or baton) came down on an Ian Finkel engagement, the performance experience became intense and focused – while still outrageous and always entertaining.
Ian often performed with his equally iconic brother Elliot Finkel, the pianist. He also played with his son Abbot on drumset. And when they included their father in the act — the one and only Fyvush Finkel (the world–renowned Yiddish theatre actor and television star) — no concert hall, nightclub or cruise ship could contain the expression of their joy of life and the music-making that oozed out of every pore of their collective family's ectasy of being entertainers.
What else can I say on Ian's passing except "L' Chaim, L'Chaim, To Life" — as his father Fyvush sang on many occasions as Tevye in "Fiddler on the Roof." L'Chaim, Ian!