It's Beginning to Look a Lot Like Christmas
Photo Feature
Volume CX, No. 12
December, 2010
Musicians and audiences alike look forward to the annual
Radio City Music Hall Christmas Spectacular.
Photos by Walter Karling.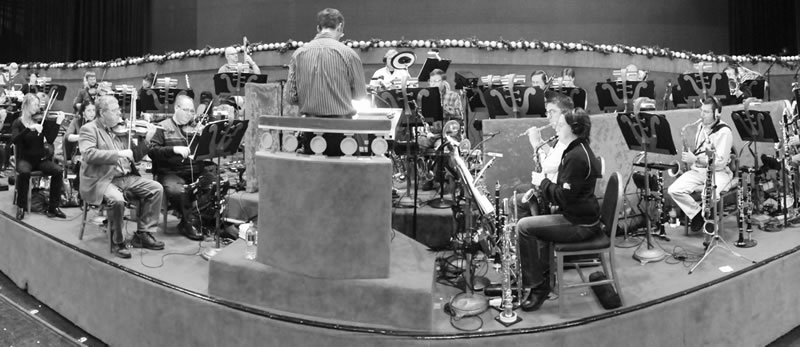 A wide-angle shot of a recent rehearsal of the Radio City Christmas Spectacular Orchestra. Musicians play up to six shows a day for nine weeks in this intense holiday gig.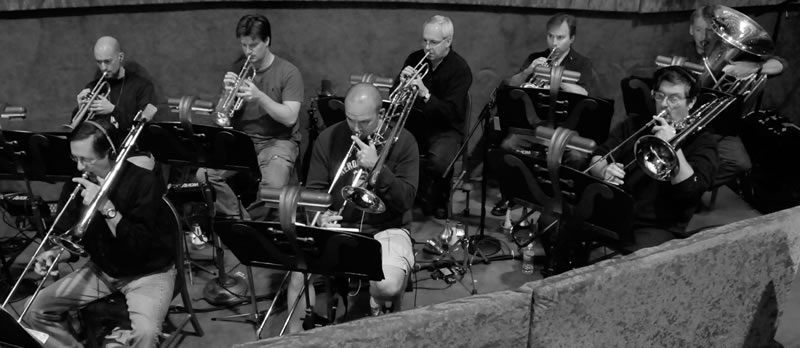 Front row, from left: Tom Olcott, Brian Troiano and Mark Johansen. Back row, from left: Tom Bergeron, Matt Peterson, Bud Burridge, John Trombetta and Andy Rodgers.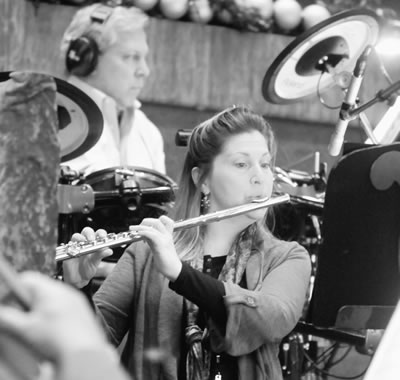 Janet Axelrod (flute) and Tom Oldakowsky (drums)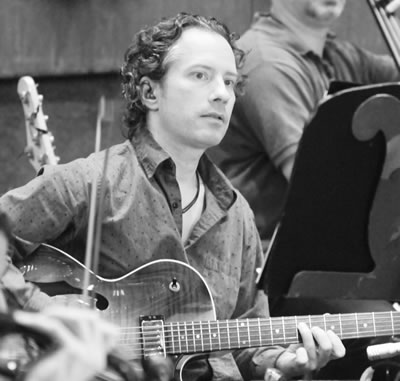 Chris Biesterfeldt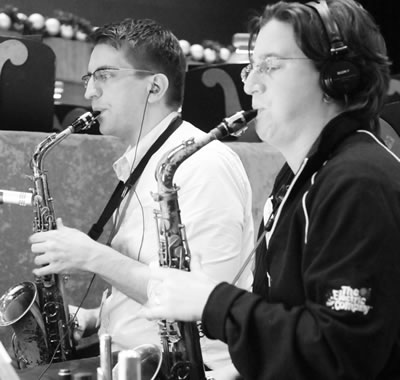 Jeff Nichols and Kristy Norter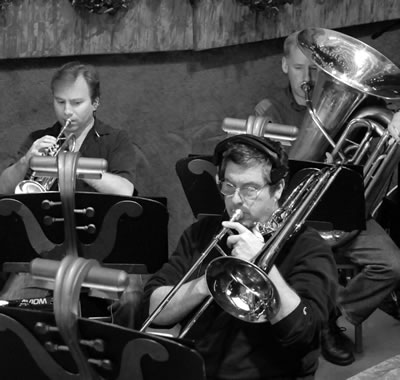 From left, John Trombetta, Mark Johansen and Andy Rodgers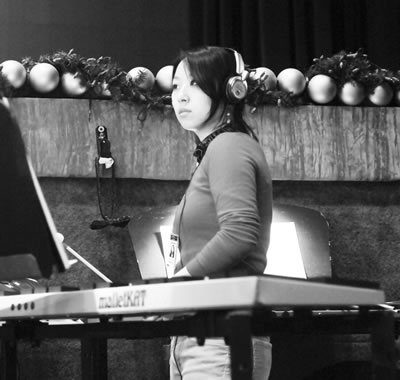 Chihiro Shibayama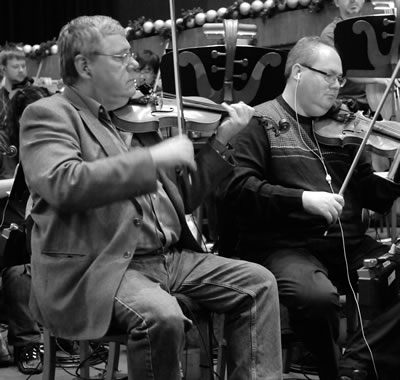 Mike Gillette (left) and Eric Di Gioia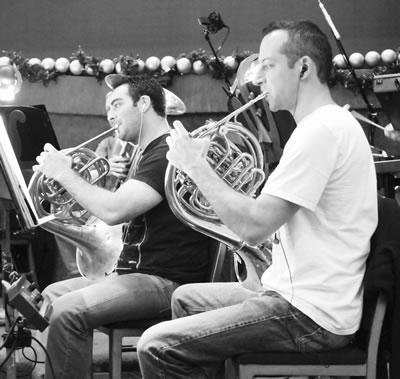 Adam Krauthamer (left) and David Peel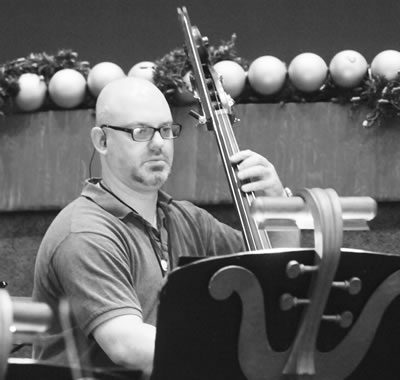 Steve Millhouse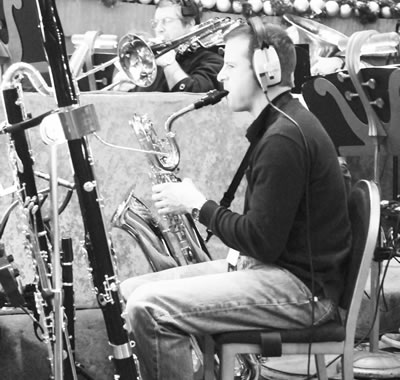 Dan Sullivan