A tribute to Jack Hitchcock
Volume 122, No. 11
December, 2022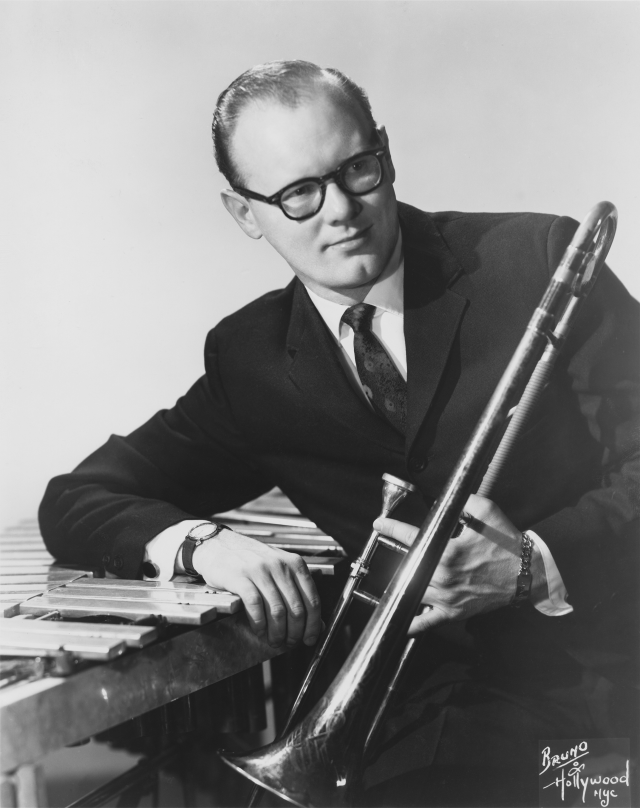 Jack Hitchcock, jazz trombonist and vibraphonist, passed away at his home on January 10, 2022, at the age of 96. He had been a member of Local 802 since 1946.
Jack had a career which spanned five decades, beginning in the 1940s. After returning from service in Europe in the U.S. Army Infantry in May, 1946, he played in the Herbie Fields band. He also played and wrote for Buddy Tate's band at Club Harlem in Manhattan and appeared at the Celebrity Club in Long Island.
In the 1950s, Jack played at Birdland with the Willie Bobo Latin Jazz Ensemble, the Charlie Barnet Quintet, the Bob Dorough Quintet, and Charlie Ventura's Big Band. He also was featured on CBS Radio's Jack Sterling Show, and played vibes with Herbie Mann at the Village Vanguard.
In the 1960s, Jack played at Birdland and Apollo, and again with Herbie Mann. He toured Japan with Herbie in 1964. Additionally, he played vibes for Tony Bennett whenever Tony appeared in New York City.
Besides performing with his own quartet in the 1970s, Jack played with the Thad Jones/Mel Lewis Band. In the 1980s, he was featured in school concerts and clinics and at Long Island Jazz Festivals.
Jack is survived by his wife Jerry Cascio Hitchcock, and his daughter, Jennifer Hitchcock Sikernitsky.
Obituary submitted by Jennifer Hitchcock Sikernitsky