Jazz in the Afternoon
Photo Feature
Volume 117, No. 1
January, 2017
Photos by Bettina Covo
At Local 802, musicians support their fellow artists. We've just finished our first year of producing a monthly benefit concert called "Jazz in the Afternoon," featuring top Local 802 talent, with all proceeds benefiting the Local 802 Musicians' Emergency Relief Fund.
The GREG RUVOLO BIG BAND COLLECTIVE and GLEN DAUM & ROGER RHODES AND THE 48th STREET BIG BAND performed at two recent benefits.
The next shows are RON WASSERMAN AND THE NEW YORK JAZZHARMONIC TRAD-JAZZ SEXTET on Wednesday, Jan. 4 and THE RUSS KASSOFF BIG BAND on Thursday, Jan. 19. Both shows are from 5 p.m. to 6:30 p.m. here at Local 802.
For more information, contact Bettina Covo at  (212) 245-4802, ext. 152 or Bcovo@Local802afm.org. To make a donation to the relief fund now, visit www.Local802erf.org.
GREG RUVOLO BIG BAND COLLECTIVE
THE GREG RUVOLO BIG BAND COLLECTIVE is: Greg Ruvolo (bandleader); Mark Vinci, Andrew Gould, Norbert Stachel, Eitan Gofman, Roger Rosenberg (saxophones); Earl Gardner, Bryan Davis, John Lake, Andy Gravish (trumpets); Nick Grinder, Corey Wallace, Jerrick Matthews, Joe Randazzo (trombones); Arco Sandoval (piano); Boots Maleson (bass); Tony Tedesco (drums)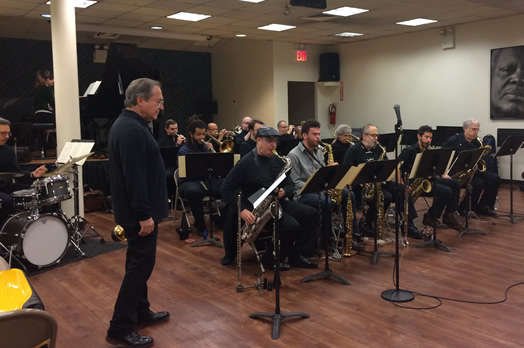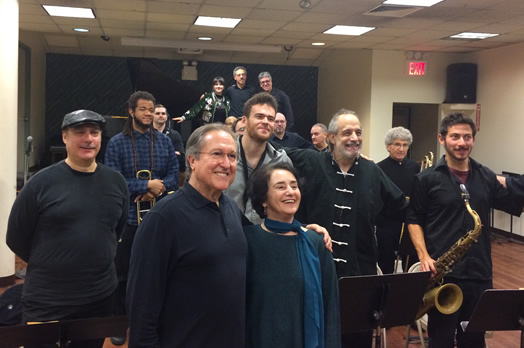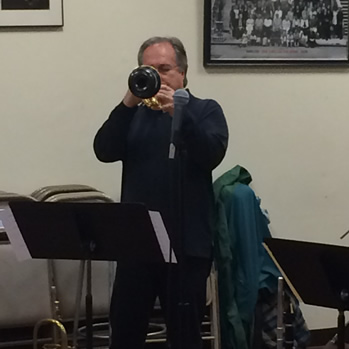 GLEN DAUM & ROGER RHODES AND THE 48th STREET BIG BAND
Saxes: Altos: Steve Kenyon, Evan Schwam. Tenors: Norbert Stachel, Jeremy  Powell, Bari: Carl Maraghi. Tpts: Bob Millikan, Mike Ponella, Bud Burridge, John Bailey, Chris Rogers. Tbns: Keith O'Quinn, Mark Patterson, Mark Miller, Nick Grinder, James Borowski. Piano: Tomoko Ohno. Guitar: Jay Berliner. Bass: John Beal. Drums: Ronnie Zito.