A tribute to Julius ("Julie") Rubin
Volume 121, No. 7
July, 2021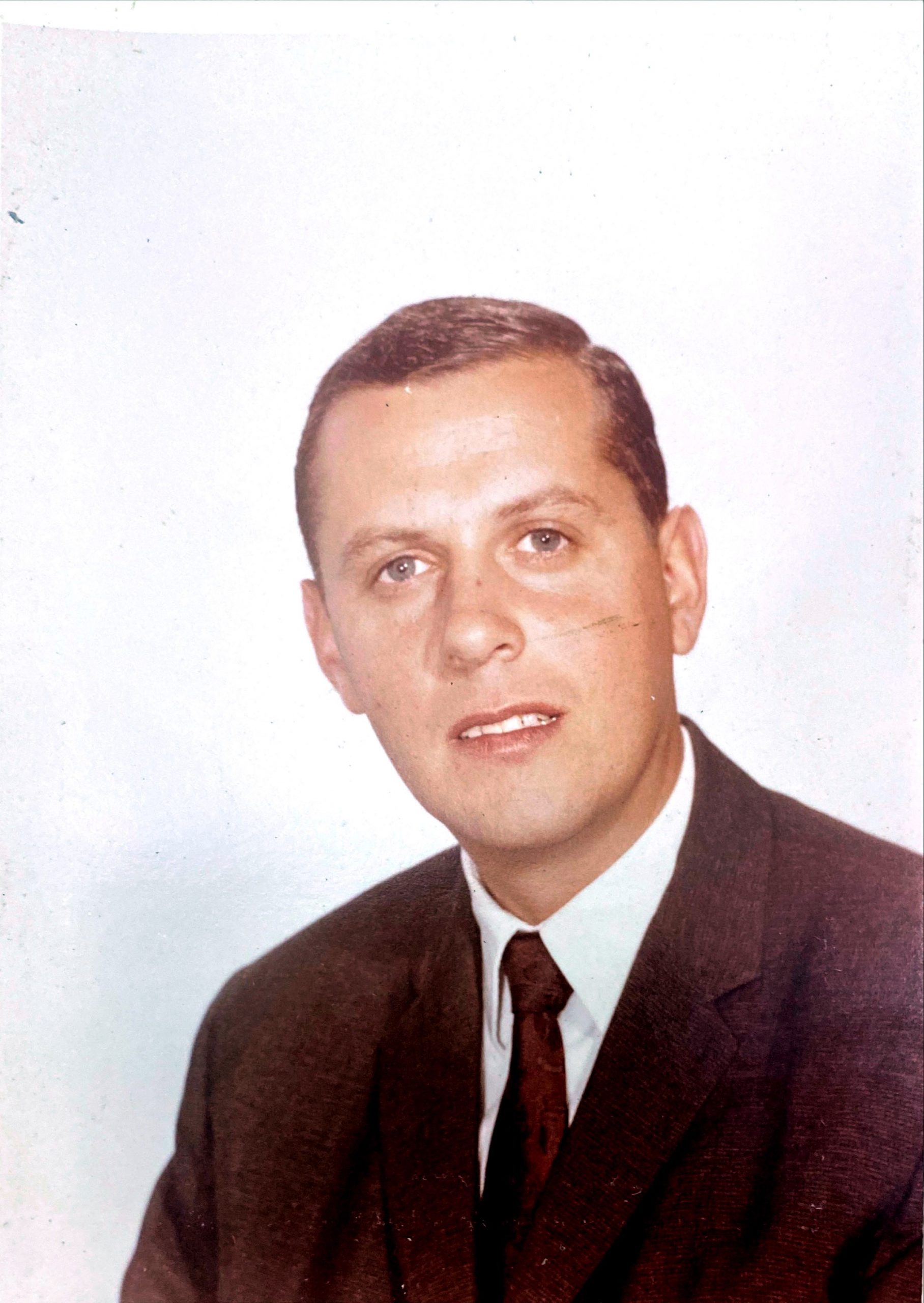 Julius ("Julie") Rubin, 92, a trombonist and a member of Local 802 since 1945, died on May 2. His wife Florence submitted the following tribute to Allegro:
Julie was born in Brooklyn. When he was 16, he auditioned for the Tommy Reynolds band and got the gig. He then borrowed $50 to join Local 802.  During the next few years, he played with several big bands — Buddy Morrow, Ralph Flanagan, Ina Ray Hutton, to name a few. The time he spent on the road with the bands was the highlight of his life, which he talked about all the time.
While still with Ralph Flanagan's band in California, he got called to serve in the Army during the Korean War. He was sent to Korea and played in the 40th Division band with some top players, one of whom was Dick Nash. It was some of the band members who encouraged Julie to go back to school under the G.I. Bill when his service came to an end.
Julie never earned a high school diploma but that didn't stop him from auditioning for the Manhattan School of Music. After acing the audition, he was accepted under the condition he got his GED (which he never did).
While at school, he also worked evenings at Ben Masik's Town and Country Club in Brooklyn. There he played shows for Tony Bennett, Judy Garland, Harry Belafonte, Jerry Lewis, and many others. It was during these years where Julie met and married his wife Florence.
After earning a master's degree in music education, Julie and Florence moved to Long Island. Julie taught elementary school band in Lindenhurst for 31 years while playing club dates on the weekends. Julie started a stage band at the school, something not often seen at elementary schools.
Julie retired to South Florida and continued performing with the Coral Springs Pops, the Second Time Around Band, and several rehearsal bands. He enjoyed playing with many of the players he knew from the New York scene from Charlie's Tavern and elsewhere, many years earlier.
Besides his passion for playing trombone, Julie was an avid hockey fan, rooting feverishly for the Rangers starting at age 9, something he never relinquished.
Julie leaves behind his wife Flo; they were married for 64 years. He is also survived by his children Ellen (David), Jane (Jeff), and Hal (Vanessa), and was predeceased by son Eddie. Julie will also be fondly remembered by his four grandchildren Matthew (Rosellen), Barrett, Eden, and Zachary, his great-grandchild Zeke, as well as his two sisters Anne and Phyllis.
Julie touched the lives of many students, some of which became professional musicians. He may be gone but never forgotten.