What does the law say about mandatory vaccinations?
Legal corner
Volume 121, No. 8
September, 2021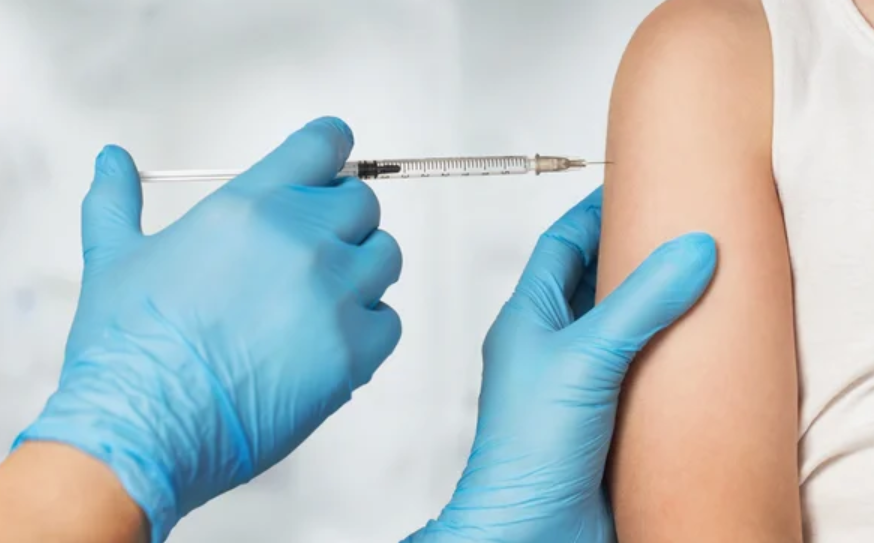 We are all keenly aware that the prevalence of the Delta variant and breakthrough infections have hampered the recovery from the pandemic. The enthusiasm that the distribution of vaccines prompted during the early summer months has now waned and the labor movement and all of society is grappling with mandatory vaccination policies.
Despite this debate, there is ample legal support for mandatory vaccination policies. On May 28, 2021 the Equal Employment Opportunity Commission issued updated guidance about Covid vaccination policies and employee accommodations. According to this guidance, employers may create vaccination policies as long as they engage in an interactive process with individuals who refuse vaccination because of either a sincerely held religious belief or because they have a medical condition that would make vaccination a health risk. The EEOC guidance did caution employers to make sure that any mandatory vaccination policies don't end up discriminating against workers. Remember that federal law forbids discrimination based on race, color, religion, sex (including pregnancy, sexual orientation, or gender identity), national origin, age (40 or older), disability and genetic information (including family medical history).
On July 6, 2021, the U.S. Department of Justice issued an opinion that further confirmed the legality of mandatory vaccination policies. The DOJ stated that employers are not prohibited from requiring the use of a vaccine subject to an EUA (emergency use authorization). Now that on August 23, 2021, the FDA officially approved the Pfizer-BioNTech vaccine, the DOJ's opinion will gain more credence.
It should also be noted that on August 16, 2021, NYC Mayor Bill de Blasio issued Emergency Executive Order 225 requiring that all NYC indoor entertainment, recreation, dining, and fitness establishments to have a mandatory vaccination requirement for everyone utilizing these establishments. This executive order becomes effective on September 13, 2021 and will effectively require every musician performing in a covered establishment or venue be vaccinated, regardless of whether their employer has a mandatory vaccination policy or not.
Many unions have asserted that mandatory vaccination policies are subject to collective bargaining and that a unilateral implementation of a mandatory policy without bargaining when a bargaining relationship exists violates labor law. However, some collective bargaining agreements contain provisions that permit employers to create health and welfare policies and the current state of the law supports an employer's right to implement mandatory vaccination policies if such a clause exists in their collective bargaining agreement. If such a clause does not exist in their collective bargaining agreement, many unions have asserted their right to bargain over mandatory vaccination policies. This is an important goal in circumstances where there may be disciplinary action taken against unvaccinated employees who either do not have an exemption or were denied one.  Nonetheless, I have encountered several clients who want input in the creation of mandatory vaccination policies and desire to bargain over the terms, but do not wish to enter into a formal agreement, for fear that they may be subject to a claim by bargaining unit employees who either oppose the policy or who are terminated under it. If the policy is acceptable to the bargaining unit and if negotiation has taken place, there ought not to be a problem with such an approach since the employer has the affirmative obligation to maintain a safe workplace. Certainly, implementation of such a policy can be challenged if employees are unjustly terminated under it or accommodations are not provided.
Currently the legal ability of employers to create and impose mandatory vaccination policies is being tested in a federal lawsuit that was brought by Teamsters Local 743. In this suit, the Teamsters asserted that its pension fund's mandatory vaccination requirement was unilaterally imposed without bargaining and therefore is illegal. The Teamster's request for an injunction preventing the implementation of the policy was recently denied by the court, which may not bode well for the success of the suit. Nevertheless, the labor community will be following this suit closely to access the legal boundaries of mandatory vaccination requirements.
Harvey Mars is counsel to Local 802. Legal questions from members are welcome. E-mail them to hsmlaborlaw@harveymarsattorney.com. Harvey Mars's previous articles in this series are archived here. Nothing here or in previous articles should be construed as formal legal advice given in the context of an attorney-client relationship.