Life After Music School
So you graduated from Juilliard - now what?
Volume 111, No. 10
October, 2011
What is life after Juilliard like these days? Allegro recently spoke with 11 Juilliard grads about their past training and future goals, with a focus on the business side of music. These musicians are on the front line of how young people are making a living in music today and their voices will be heard…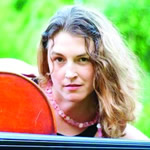 Claire Bryant, cello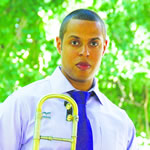 James Burton, trombone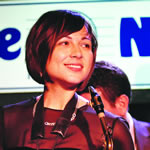 Sharel Cassity, saxophone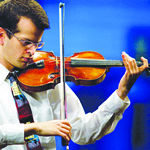 William Harvey, violin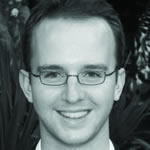 David Huckaby, cello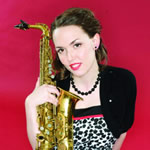 Erica von Kleist (alto sax, flute, piccolo) Photo:Michael Regan Photography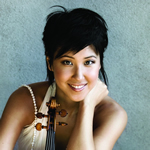 Yoon Kwon, violin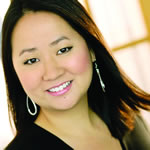 Laura Poe, piano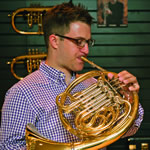 Eric Reed, french horn Photo: Tomoji Hirakata, Yamaha Artist Services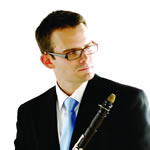 James Shields, clarinet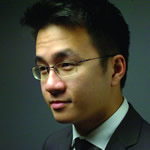 Andrew Wan, violin
ALLEGRO: After you graduated, what was your business plan to make a living as a musician?
Claire Bryant: I was so lucky to have been chosen for the inaugural class of the Academy, a two-year fellowship for postgraduate young professionals that is the brainchild of Clive Gillinson of Carnegie Hall and Dr. Joseph Polisi, the president of Juilliard. This program led me to find my career path, and I was able to grow musically and personally with my colleagues, who are now some of my closest friends and musical partners. Our time in the Academy was spent on the stages of Carnegie and Juilliard as Ensemble ACJW, and twice a week in our individual public schools where we partnered with a music classroom teacher for two years. The Academy proposes that artists in today's world should be much more than just quality performers on stage. This new ideal of an artist as performer, teacher, and community advocate has pushed me to start new musical projects which have had a deep impact on my own artistic growth and potential.
James Burton: I had two business plans after graduating because I graduated from Juilliard twice. The first time I graduated, my plan was solely to perform, and some major opportunities came my way to this end. I remember having an extensive tour scheduled with a pretty renowned band and the whole thing fell through. This was a great lesson for me. I gigged for a couple more years, then decided to go back to Juilliard for a master's degree to teach jazz on a college level like many of my mentors do.
Sharel Cassity: I've never been great at forming business plans, but I followed the flow of work and planned in small steps. Around the same time I graduated, I was starting to do a substantial amount of random freelance work: Off Broadway shows, swing bands, various club dates, pop gigs, parades – virtually anything that came along. About the same time I had a few private students, which helped supplement my income Collectively, I was getting by. Although it was good experience to work in a variety of circumstances and meet some wonderful musicians, I had my heart set on something different. So I recorded my first album out of pocket and kept writing tunes and booking my band. Less than a year later, things turned around: I became a member of the Diva Jazz Orchestra and was playing with Harry Whitaker's Quartet. Then I signed to the Jazz Legacy Productions record label. That is also the year I started playing in the Dizzy Gillespie All-Star Big Band and Jimmy Heath's big band. I even played with Roy Hargrove's big band at Summerstage. That year was a major turning point, and if I had thought about success only in terms of financial stability, I doubt I would be doing the things I'm doing now.
William Harvey: I never made a business plan. Rather, I have tried to adapt to changing circumstance, and this has enabled me to do everything from giving up meals while freelancing and living in an old spice cupboard in New York to conducting for Afghanistan President Hamid Karzai as a director of the orchestra at Afghanistan National Institute of Music.
David Huckaby: I was really hoping to get an orchestra job right out of school and was very fortunate to have it work out that way. I was making secondary plans of figuring out where I could live and make the most freelancing and go from there. But I mostly stayed determined I'd get an orchestra job.
Erica von Kleist: I had no real plan. I was thinking short-term, like how I was going to pay for food, rent, clothing and horn repairs. For several years, I worked job-to-job until I made a conscious decision to step up my game business-wise. This meant doing more promo on my CD's, booking gigs, hiring a marketing pro and networking. While all these things have been a huge financial investment, I feel as though it's all starting to pay off.
Yoon Kwon: For a decade I thought that the path to success and happiness was to continue being a concert violinist: touring at least two weeks out of each month, then going to summer festival after summer festival. I was in Cincinnati performing the Mozart A Major Concerto with the Cincinnati Symphony when I was 19 years old. It was one of the first concerts I traveled alone to because until I was 18, I always had a guardian with me. Maybe it was late autumn – I remember the weather was rainy and gloomy. The night of the second performance, I remember coming back to my hotel room after the concert, and looking around. I sat down on my bed, my head spinning still from the excitement of the concert; I could still hear the music, feel the energy of the audience, see myself on stage. Then it hit me: now what? I all of a sudden felt so lonely and sad. It was such a low, so suddenly after such a high. At that moment, I realized something about myself. I needed something different. I loved to perform, but I didn't want to be on the road 80 percent of my life. I loved music, but sometimes I just wanted to hear it, not play it. I loved traveling, but sometimes I wanted to do it without my violin.
When I first started playing at the Met, I was also still touring as a soloist, still in school, practicing for lessons and juries, and preparing to audition for the Chamber Music Society of Lincoln Center. When I graduated, I was playing at the Met, touring as a soloist (a bit less), performing with the Chamber Music Society of Lincoln Center and playing in a jazz quartet. I've dabbled a bit in crossover music and learned to play the electric violin and improvise. I think the important thing is to broaden your horizons. There are so many different opportunities out there if you open your eyes, be a little more flexible, and have your goals be about how you want to live your life.
Laura Poe: After I graduated from Juilliard, I thought that I would be pursuing a doctorate, but actually was accepted into the prestigious Metropolitan Opera Lindemann Young Artist Development Program, where I worked and studied for two years. I'm a recent graduate of this program and my plan was to put myself out there in the real world, gain more experience, make more contacts and pursue a career that I had spent so many years studying and preparing for. So far, it's working. It has brought me to Dresden, Germany for this opera season, where I'm studying, working and performing.
Eric Reed: My plan was this: "just keep doing what I'm doing." By graduation, I had begun to get some decent work in the city, as well as joining a couple of groups outside of town. I intended to keep doing these things, while always trying to improve myself and take auditions. Improvement, positivity and enjoyment have been constant goals.
James Shields: When I graduated, I was really burned out and was going to take a year off before applying to grad school. I was planning on trying to scrape together a living teaching, or working an odd job or two. Looking back, I don't think I had thought things through carefully enough. I probably would have found myself trying to find a graduate program with a stipend or some sort of financial support to apply to after a few weeks, I'm guessing. But I was incredibly fortunate to win a one-year position as principal clarinet in the New Mexico Symphony Orchestra during the summer. This provided me with a way to make a living and took care of my burnout. As the summer of 2006 recedes further into the past, it's becoming more obvious to me how much of a difference it made in the course of my life to have received that appointment at a critical time. I had really worked myself into the ground during undergrad, and was not enjoying playing music anymore. I remember one particularly difficult rehearsal for the Quartet for the End of Time at Juilliard where I exclaimed to my colleagues, "This is not fun anymore." And I really meant it. Winning the job here in New Mexico was incredibly important in allowing me to get back to a place where I could focus on working on my craft out of the love of music, rather than being motivated by the fear of the restricted job market we all know we will face at some point.
Andrew Wan: I was very fortunate to win the post of co-concertmaster with the Orchestre Symphonique de Montréal in the summer of 2008, just prior to starting my Artist Diploma at Juilliard. I made the decision to complete the degree while starting the job, so the transition from student to professional was gradual
What interactions have you had – or do you hope to have – with Local 802?
Claire Bryant: In the past few years of freelancing in the city, I've had several union opportunities, such as recording sessions and subbing on three really fun Broadway shows. I even got some health insurance, which was a nice surprise.
James Burton: I'm a member of Local 802, I've rehearsed many times in the rehearsal spaces and I've been paid through the union for television, film and recording stuff, but I admit to being pretty ignorant of all of the services the union provides its members.
Sharel Cassity: I've been a member since 2006; that's when I started playing some Off Broadway and pop shows that require people to be in the union. I think it's great if you have a lot of union work, and it's nice to be a part of the community.
William Harvey: While in New York, I was briefly in the union, and strongly support musicians' right to be treated fairly.
David Huckaby: I didn't have much interaction with Local 802 while I was in NYC. I'm a member of AFM Local 30-73 (Minneapolis-St. Paul) right now. I am a cellist in the Saint Paul Chamber Orchestra. In addition I do some teaching in the Twin Cities.
Erica von Kleist: I'm currently a member of Local 802, and I rehearse there fairly often with bands I am a part of. I also take part in the union's healthcare program.
Yoon Kwon: I don't have much interaction with the union. I actually feel pretty ignorant about it. I realize that there are so many different types of musicians in our union, and I hope that I will get to meet different artists from different genres and collaborate, and discover and experience new things!
Laura Poe: Unfortunately, I have not had any interactions with the Local 802 union thus far although I have many colleagues and friends who are members of this union. I hope that when I do return to New York City I will learn more about this union since it specifically focuses on professional musicians. Currently, I'm working as a repetiteur/vocal coach/conductor at the Semperoper Dresden. I'm very fortunate right now that this job does include health benefits. I'm supplementing my work with a few freelance gigs and private coachings.
Eric Reed: I've been a member of Local 802 since I moved to NYC in 2006, and have had interactions with the union in several ways, from rehearsals at the union building to enrolling in the union health plan. I was very fortunate to join the Canadian Brass in September 2010 as their new horn player. I also do a fair amount of freelancing in New York as well as playing associate principal and third horn in the Harrisburg Symphony. I do a little teaching, and would love to do more!
James Shields: I filled in very last minute for some backstage band work at the Met, but I haven't dealt directly with Local 802 yet. As far as I understand it, I would need to join Local 802 to accept any future work in NYC, which I would be happy to do. I'm not exactly sure what the grace period is, but the personnel manager at the Met briefly explained it.
Andrew Wan: I haven't had much interaction with Local 802, but I did win the Schnurmacher Fellowship in 2004 from the Music Performance Trust Fund, which definitely helped alleviate the financial burden of paying for tuition and housing in NYC.
Do you think musicians need more training in the business side of music and how to be entrepreneurial?
Claire Bryant: I think it's absolutely vital for musicians to know the ins and outs of the music business. It is essential for all of us to have new ideas and the tools to create projects from the ground up. At Juilliard I was fortunate to have taken several classes which inspired me to start thinking outside of the box. The most influential course was "American Society and the Arts," taught by Juilliard president Dr. Joseph Polisi. Our assignments included reading the New York Times from cover to cover, writing op-ed pieces about relevant artistic issues, and participating in case studies that simulate real-world artist and business dilemmas.
James Burton: I think all young musicians should be aware of music industry basics, so they can know the difference between "paying dues" and being taken advantage of by their employers. However, with that being said, I am encountering students that are so consumed with the business side that they don't put enough time into developing what they are trying to sell in the first place: the music. During my time at Juilliard I took a very informative business of music class. The information offered in that class was priceless. I guess some of the most valuable points I took from this class had to do with publishing and royalties, copyright law and the actual cost and profit margins associated with putting oneself out there as an entertainer or bandleader. Our teachers had extensive experience in the worlds of pop music production and intellectual property law. So they shared information with us about how to protect ourselves in the industry as well as what it actually costs to have a business manager, booking agent, personal assistant, attorney and merchandise manager.
Sharel Cassity: While attending Juilliard we were required to take a music business class taught by Greg Knowles. He guided us through the ins and outs of record labels, management options, venue contracts – for all genres of the industry. This was a very helpful introduction to the business side of the music, and shortly after I graduated, I found myself dealing with a lot of what we covered in class. However, suddenly finding myself having to negotiate and make business choices after graduation, I quickly surrounded myself with experienced musicians who could help guide me with specific concerns along the way. It was really important to reach out to my peers and some of my heroes, because I gained advice that I never could have learned in a class.
William Harvey: Training can help, but no matter the training, at the end of the day the musician has to have the courage to reach beyond the confines of the job opportunities which musical training appears to make possible.
Erica von Kleist: Juilliard offered an introductory course in the music business, and while it was somewhat helpful, I truly had no idea how important it was going to be to have good business chops as a musician. Words like "marketing" and "promotion" were more or less foreign to me until a couple of years ago. Business-related dealings now take up a much larger percentage of my time than music, and they are crucial to my success. I think a class on marketing and promotion would be immeasurably helpful to any aspiring young professional musician.
Yoon Kwon: I think musicians in general are very goal-driven people: one-track minded, shall we say. That is natural and necessary to become so highly skilled in a very specific skill, an instrument. However, especially when you are studying in a specialized conservatory, where you are surrounded by people who have similar goals, it is inevitable to lose sight of how you can incorporate your "life skills" – not just your music skills. Towards the last couple of years at Juilliard, classes in business of music were offered – not many, but a couple. They mostly involved teaching you how to market yourself, creating press kits, writing bios, creating connections. Success meant becoming a soloist, orchestral player, chamber musician, a teacher. What it didn't teach was to think outside the box, and that you didn't need to fit into one of those categories to become successful. Everyone is unique, and most of us have more than one talent and definitely more than one interest. There are an infinite number of possibilities to do what you love, and live the life you want to live. It's finding that balance in one's career, as well as in life, that brings happiness and success.
Laura Poe: I do think that musicians need more training in the business side of music. Some of my colleagues have been able to start concert series, find concert work or gain financial support from donors without taking a class. It is not a gift that many of us are blessed with when we spend hours upon hours in a practice room or in rehearsal. With the ever-shifting economy and strides in technology, I think it would definitely be insightful to take a class regarding the business side or the technological side of music. I wished that I learned more about running my own business, which is being a freelance musician.
Eric Reed: I do think it's very important for musicians today to be aware of all of the aspects that go into the business of music, and this awareness can come in a lot of ways, mainly through experience. At Juilliard I was fortunate to take Ray Mase's brass seminar class, which addressed a lot of the extra-musical issues we might face. I hesitate to say that musicians need more training in the business side of things, unless they want it. Really, students should be encouraged early in their studies to consider careers in music business, administration, etc. because there are great opportunities in theses fields. However, if they want to be performers, they should be listening, studying scores and practicing! What students really need more training in is audience engagement and performing interactively. These are increasingly important skills for all musicians these days.
James Shields: I didn't take any course on music business in school. In my professional career I have had a fair amount of experience with the business side so far. I've been through a contentious contract negotiation which included a three-month lockout, I've served on committees with the New Mexico Symphony Orchestra that have worked with management, and I have spent a fair amount of time working with boards and donors in various capacities both in the orchestra and at a Sunday-morning concert series called the Church of Beethoven, where I am the associate artistic director. I think one thing that would be important to impress upon young musicians is that they need to be an advocate for their contributions to society. I think America can and should support some body of classical performers. But I think students need to be clear on what that means. When and if society supports our work, the populace is essentially claiming a belief that it is important enough to have musicians out there performing the classical repertoire (or whatever), at such a high level, that we couldn't possibly accomplish if we had to spend 40 hours a week working another job. That is a serious claim. I really believe that it is definitely true, and musicians need to be prepared to be advocates for ourselves and our art accordingly.
Andrew Wan: I took a semester-long seminar entitled Career Development, taught effectively by Bärli Nugent and Derek Mithaug. Each week focused on different aspects of our industry and how to professionally present ourselves in a more polished manner. I found it extremely beneficial to my extra-musical development.
When you were still a student, how did you start making money as a musician?
Claire Bryant: At Juilliard there is an office of career development, which contracts gigs to students. I also had a work-study job in one of the departments which helped me financially during my school years.
James Burton: I had the good fortune of gigging quite often as a student. These gigs ranged from lower paying Monday night big band gigs to higher paying private functions to higher profile jazz gigs where the real pay was the chance to be around your heroes.
Sharel Cassity: While working on my undergrad, I played some society gigs and worked part time as a waitress/bartender to make the rent. When I got the call to attend Juilliard on full scholarship, I saw it as an opportunity to focus exclusively on my instrument for two years – from then on only taking gigs outside of school that were beneficial to my career and development as a musician.
William Harvey: Like many students, I performed a wide variety of gigs. I was hired for a very unusual gig that involved performing for the commissioning of the destroyer that would replace the USS Cole in December 2001. Since I failed to fix a problem with my landline, the contractor couldn't reach me and gave the gig to someone else. I had planned on using the gig to network in order to launch my organization with the mission of playing for soldiers around the world. That door closed, I did some thinking, and developed a greater interest in cultural diplomacy than in providing music for our armed services, as important as that work is.
David Huckaby: I started making money as a student by playing in local orchestras and eventually getting asked to do different kinds of gigs, concerts and recordings.
Erica von Kleist: While at Juilliard I worked as an official tour guide for the school, meeting and greeting prospective students. The summer I graduated I was lucky enough to have joined a band that began touring. Having this income helped me make it through the first year of post-grad life. I also began doing some teaching as well, both privately and through a music studio in NYC.
Yoon Kwon: I was touring as a soloist while I was in school, but my parents helped me manage my money until I moved out of the dorms, my first year of master's. I also did community service, that was offered through Juilliard, performing at nursing homes and hospitals. At first I was shy and a little bit scared, but it really taught me to become comfortable in my own skin, and to open up to share my music so intimately with people to whom it meant so much.
Laura Poe: As a student studying collaborative piano (accompanying), I was making money by accompanying a lot of voice and instrumental lessons. I was required to play a certain amount of studio hours, without pay, for the experience and learning new repertoire. After I completed the required hours, I was able to start getting paid for the hours I spent in a studio. Since I had decided to focus on vocal repertoire, I played in many of the voice studios at Juilliard in addition to other voice studios in the city. I started substituting for many of my colleagues outside of school and then these teachers began to ask me for hours. I also earned some money by turning pages at important concerts, accompanying a few choirs, teaching privately, playing auditions, coaching singers privately in addition to outside concert work.
Eric Reed: I was very fortunate early on to receive some help breaking into the scene from my teacher, Julie Landsman, and a community of friends and colleagues that I had before moving here. It is very important for students to go to concerts, meet as many freelancers as possible, and always represent themselves in a positive and mature way. It's important to get out there and work whenever possible, even for little or no money. It will lead to other stuff, if you just stay positive!
James Shields: I participated in a program at Juilliard that involved teaching beginning clarinet and another program where I played concerts around NYC at nursing homes, hospitals and retirement centers.
Andrew Wan: I performed mainly with two chamber orchestras – the Metropolis Ensemble, conducted by Andrew Cyr, as well as Hyo Kang's International Sejong Soloists, with whom I had the opportunity to tour Europe, Asia and the States. I also founded the New Piano Trio with Juilliard classmates, and because of our successes at the Fischoff, Plowman and Coleman competitions, we have concerts and tours with some regularity.
Bottom line: how do you hope to make a living as a musician?
Claire Bryant: I love the scene here in NYC; we are very lucky to live in a city where there are so many different opportunities. I'm always open to new experiences. Trying everything at least once can reveal undiscovered new passions and career paths. Since my graduation from Juilliard in 2005, and from the Academy in 2008, I have been building a professional life which includes teaching (I'm an assistant at Juilliard to Bonnie Hampton), freelancing with chamber groups and contemporary ensembles, and staying active with the Academy as an alumna. In 2009 I started a Community Residency Project through Chamber Music called "Claire Bryant and Friends" which brings friends and colleagues from NYC to my native state of South Carolina for week-long residencies in several communities, where we "infiltrate" the town with chamber music – at the bars, libraries, retirement facilities, mental health departments, concert halls, and public schools. The school work is the heart and soul of this community residency project.
James Burton: I've always wanted to play a Broadway show. I was offered the opportunity to play one last year but I had to decline. I'm currently the director of jazz studies at Snow College in Utah and it would have been too much of a time conflict to try to do both.
Sharel Cassity: Although it is always nice to have a steady income, right now my focus isn't on finding a Broadway show, pop gig or teaching position. I'm not saying I wouldn't enjoy it, because I love playing in a variety of situations and always find something I can improve on in each one; but the opportunity hasn't presented itself – and in all fairness, probably because I haven't put the work in that would allow it to.
William Harvey: Right now, I am very dedicated to my work in Kabul, Afghanistan. Dr. Ahmad Sarmast, founder of Afghanistan National Institute of Music (ANIM), is a very inspiring boss, and the work environment at ANIM is challenging and exciting. It would be so difficult to find subsequent work equally fulfilling that I hope to stay in Kabul a long time.
Erica von Kleist: I'm currently in the orchestra of "The Addams Family" on Broadway, and do freelance work with Jazz at Lincoln Center, and other ensembles based in NYC including my own, "Erica von Kleist & No Exceptions." As for teaching, I am in the process of self-publishing a book entitled "A Cool Approach to Jazz Theory," aimed at teaching kids of all ages the basics of interpreting and improvising over chord changes.
Yoon Kwon: I currently play full time with the Metropolitan Opera Orchestra, a position I won two months before I graduated from Juilliard with my Artist Diploma. I also freelance as a chamber musician, and am an alumna of the Chamber Music Society of Lincoln Center. I teach occasionally, but it's definitely something I will continue to do more and more as I get older. I still love performing as a soloist – that's a love that will always be a big part of me, but I continue to strive to find a balance.
Laura Poe: If anyone is considering working in the freelance classical music or Broadway scene, I think that one needs to be flexible and always look for options. I do hope to get into the union music scene in classical or Broadway because I always want to always keep my options open. As a pianist, I have worked on being versatile so I do have some training in accompanying ballet classes in addition to knowing classical and Broadway repertoire. I hope to work as a freelancing pianist/accompanist, teach privately, coach singers and perform. Teaching was my first passion so it will always be a part of me, whether I work with young piano students, an ensemble, or singers.
Eric Reed: I am very fortunate to be involved in the union music scene, including freelance classical work and Broadway. I've played with Orpheus, St. Luke's and Radio City, for example.
James Shields: I would be open to Broadway and freelance classical for sure. I do a lot of freelance work in New Mexico in terms of chamber music. For now, my work with the orchestra, along with freelance work, are sustaining me financially. I currently do some teaching which I enjoy, but would rather keep the balance more toward the performing side.
Andrew Wan: Aside from my duties at the Orchestre Symphonique de Montréal, I perform several concertos a year, play in various music festivals, and teach and perform at the Orford Music Festival and the Schulich School of Music at McGill University.
This story originally appeared in the October 2011 issue of Allegro, the magazine of the New York City musicians' union (AFM Local 802). For reprint requests, send an e-mail to editor Mikael Elsila at Allegro@Local802afm.org.