Live from Times Square!
Volume CX, No. 10
October, 2010
Photos by Walter Karling
Times Square became a Broadway stage on Sept. 12, when the 19th annual "Broadway on Broadway" event took place between 43rd and 47th Streets. The extravaganza traditionally consists of musical numbers from both long-running hits and new shows opening in the fall season.
Kelsey Grammer, a star of Broadway's current revival of "La Cage aux Folles" was this year's host for the free outdoor concert performed in the heart of the theatre district.
Performers from over 20 Broadway shows were accompanied by a live 30-piece orchestra composed of Local 802 musicians currently playing on Broadway. Producers of "Lion King" and "Mamma Mia," two of the Great White Way's top grossing hits, chose to promote their shows by performing with recorded tracks, as did the producers of "American Idiot."
The annual event is produced jointly by the Broadway League and the Times Square Alliance.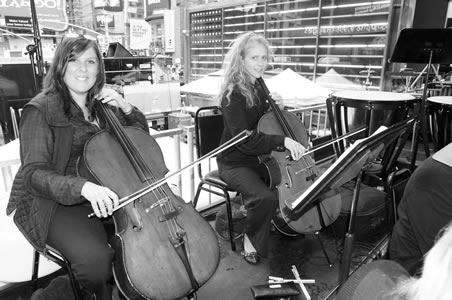 Deborah Assael and Anja Wood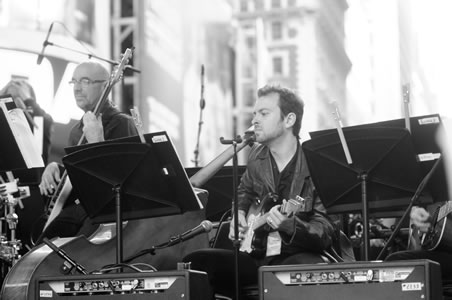 Randy Landau and Michael Aarons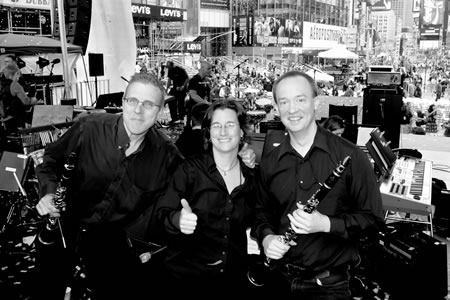 Steve Kenyon, Kristy Norter and Todd Groves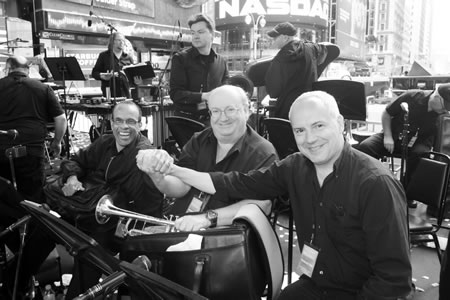 Earl Gardner, Bob Millikan and Bud Burridge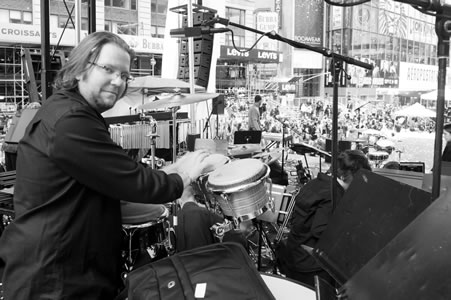 Dan McMillan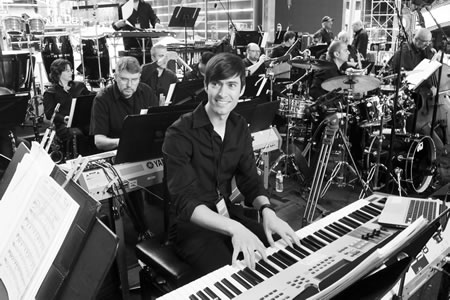 Keyboardists Ben Cohn (in front) and T.O. Sterrett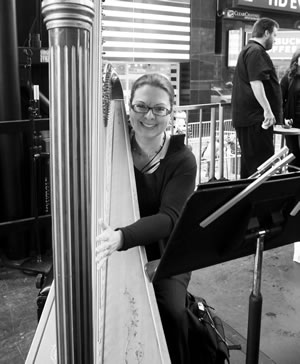 Laura Sherman