Low-Cost Health Care for Musicians
Volume CVII, No. 4
April, 2007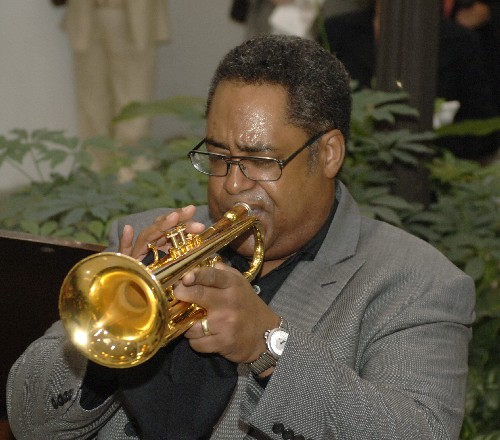 802 member John Faddis performs at the opening of the Louis Armstrong Center for Music and Medicine.
Another option for musicians' health care is on the scene in New York City. The Louis Armstrong Center for Music and Medicine recently opened its Music and Health Clinic. The clinic provides low-cost health care for musicians and performing artists.
From overuse, chronic fatigue, chemical dependency to anxiety and depression, the center's doctors and music therapists are trained to treat the ailments unique to musicians.
The clinic is located at 10 Union Square East in the Phillips Ambulatory Care Center of Beth Israel. Call (212) 420-2704 for an appointment.
The clinic will hold a daylong symposium on music and medicine on May 14. The symposium is for both performers and health care providers. The keynote lecture is entitled "Common Diagnoses and Treatments in Patients With Voice Complaints" and other presentations include titles like "Reclaiming the Musical Self: Vocal Psychotherapy for Musicians with Physical Ailments." For the full schedule, go to www.MusicAndMedicine.org and click on "Events & Symposia" in the left-hand sidebar.