Medicare Fall Open Enrollment
Volume 121, No. 9
October, 2021
It is just around the corner — the Annual Election Period or, as it is often referred to, Fall Open Enrollment. This takes place from October 15 to December 7 and is the time of year when people with Medicare can make changes to their coverage.
By September 30, if you have a Medicare Advantage or stand-alone Part D prescription drug plan, you should receive an Annual Notice of Change (ANOC) and Evidence of Coverage (EOC). Each will list plan changes for the upcoming year. These are very important documents so I strongly encourage you to open your mail and email and pay close attention. Plans can change drug lists, premiums, rules, deductibles, out-of-pocket maximums, co-pays and benefits. You will also want to confirm that the health care providers and pharmacies you use remain in your current plan's network for the new plan year and that you are still living in the same service area that matches your plan's coverage. Even if you feel comfortable with your existing plan, this is a great opportunity to review other available options to see if there is something else that may be a better fit. People can often lower their Part D costs, sometimes considerably, by comparing plans each year. Information on 2022 plans should be posted on the medicare.gov website by the first week of October.
During Fall Open Enrollment, you can:
Change from a Medicare Advantage plan back to Original Medicare
Change from Original Medicare to a Medicare Advantage plan
Change from one Medicare Advantage plan to another
Change from one Medicare drug plan to another
Join a Medicare drug plan (a late enrollment penalty may apply)
Switch from a Medicare Advantage plan that offers drug coverage to one that doesn't offer drug coverage
Switch from a Medicare Advantage plan that does not offer drug coverage to one that does offer drug coverage
Drop your Medicare drug coverage completely.
Any changes made during this time period will take effect on January 1. If you do nothing, your current plan will renew and include the most recent changes from the ANOC and EOC.
Standardized Medigap plans are guaranteed renewable (except in the case of non-payment) and the timing of enrollment has nothing to do with the Fall Open Enrollment period. You can apply for a Medigap policy throughout the year but may have to undergo medical underwriting, depending on the circumstances and your state's Medigap rules. In that case, a medical underwriter will review your application and health history and decide whether to approve or deny your request for insurance or, alternatively, approve the insurance at a higher premium.
The Fall Open Enrollment dates do not pertain to those enrolling in Medicare for the first time. Those beneficiaries are subject to rules and deadlines related to other enrollment periods.
One of the most problematic issues during Fall Open Enrollment is the relentless influx of mailings and unsolicited phone calls from companies trying to enroll you in plans they represent. There is a higher risk than usual of fraudulent activity and Medicare has definite rules about how plans can and cannot contact you to market their insurance products. Beware of people who try to pressure you into buying policies, tell you that they represent Medicare or try to scare you into believing that you will lose your Medicare benefits unless you sign up for a particular plan.
For no-cost help during Fall Open Enrollment, you can:
Contact an independent insurance agent who represents multiple carriers, is trained to compare Medicare coverage and knowledgeable about plan changes and new plans;
Use the Medicare Plan Finder on the medicare.gov website; or
Contact counseling services specific to your industry or in your state/local area, such as SHIP or area agencies on aging.
This is an important time and there are many Medicare coverage options available. Good luck and choose wisely!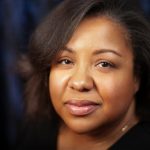 Cecelia Hobbs Gardner, owner of CHG Insurance Services, is a violinist, attorney and licensed Life/Health Insurance agent. Her primary focus and interest is counseling and enrolling clients in Medicare coverage that is customized to suit their individual medical and financial needs. She is licensed in NJ/NY/PA/VA/FL/GA. Contact her for free Medicare consultation services at info@medicarefriendly.com or (551) 501-8991. Cecelia has been a member of Local 802 since 1982.