'Meet and Greet' offers theatre musicians chance to network
Volume 111, No. 10
October, 2011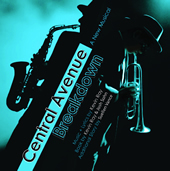 If it's October, it's time for our annual Meet and Greet, an event where new theatre musicians – especially those playing at the New York Fringe Festival and New York Music Festival – can get acquainted with each other and with Local 802.
As in the past, we are reaching out to this community. In August, we visited 10 shows from the Fringe, and by the time you read this we will have visited over 23 shows from the New York Music Festival.
This is crucial work. Not only can we bring new members on board, but we can make early connections with both musicians and producers. Then, if and when shows make it big, we have relationships already in place. This makes a big difference when we try to unionize a production.
The Meet and Greet will take place on Oct. 26 at 5 p.m. in the Club Room. For more information, contact Marisa Friedman at Mfriedman@Local802afm.org or (212) 245-4802, ext. 130.
This story originally appeared in the October 2011 issue of Allegro, the magazine of the New York City musicians' union (AFM Local 802). For reprint requests, send an e-mail to editor Mikael Elsila at Allegro@Local802afm.org.