MTV Video Awards Go Union
Volume CVI, No. 11
November, 2006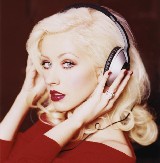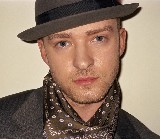 Musicians supporting Christina Aguilera and Justin Timberlake were covered by a union contract at the MTV video music awards show.
This year, MTV rocked the house with a union contract. Musicians who performed on the network's video awards show at Radio City Music Hall were covered under the first-ever agreement with MTV that encompasses all musicians on an entire program.
On MTV awards shows in the past, only certain acts were covered with a union contract. For instance, when 'N Sync performed at the 2000 show, Local 802 was able to put enough pressure so that 'N Sync's label agreed to cover the entire band, including the four New York studio musicians hired to fill out the group. But leaders and bandmembers for other acts weren't covered and didn't receive union benefits.
However, this year the entire show was under contract. This means that MTV paid union wages, health benefits, pension and premiums to backup musicians supporting Christina Aguilera, the All-American Rejects, Beyoncé, Tenacious D, Panic! at the Disco, the Killers, Justin Timberlake, Ludacris, OK Go, Pharrell, the Raconteurs, T.I., and Shakira with Wyclef Jean. It also means that these musicians will receive new use payments if the music from the show is used in any other form.
"This is an excellent start. We'd like to see MTV agree to cover this show every year with a union contract," said Jay Schaffner, 802's recording supervisor. "Of course, our ultimate aim is for MTV – and all cable networks – to cover all musicians, whenever they broadcast music or produce a live show. Musicians deserve nothing less."
Standard union agreements are already in place when musicians perform for shows on the major networks, such as "Saturday Night Live" on NBC, or David Letterman's show on CBS, or on specials produced by those networks.
But cable networks – such as MTV – are a different ballgame. The union's eventual goal is to win blanket agreements with each network.
"Cable networks like MTV and Black Entertainment Television work with musicians all the time," said Schaffner. "Those musicians should get union benefits and union wages." (Both MTV and BET are ultimately controlled by the movie theatre chain National Amusements, which also controls a host of media companies, including CBS and Viacom; many cable networks, including Nickelodeon, VH1 and Comedy Central; and the major film studios Paramount and DreamWorks.)
Negotiating with MTV isn't without its challenges. In 2000, Local 802 was only able to get 'N Sync's label to sign after recording organizers put pressure on the network. The agreement this year was also a result of persistent organizing. But it helped that the union has established relations with MTV, Schaffner said.
"Musicians and contractors anonymously called us and told us that the show wasn't union," said Schaffner. "We called MTV and told them that our musicians wouldn't play unless they were working under a proper union contract."
Even days before the show, MTV was still trying to get around the union. Allegro learned that MTV producers had approached the Manhattan School of Music and tried to hire students to back up Christina Aguilera – without a union contract. The school said no and referred producers to Local 802.
Producers of all kinds sometimes try to use students to avoid signing a union agreement. The American Opera Musical Theatre Company tried this in 1999 with students from Mannes College. When students learned what was happening, they refused to do the gig.