A tribute to Murray Rothstein
Volume 119, No. 11
December, 2019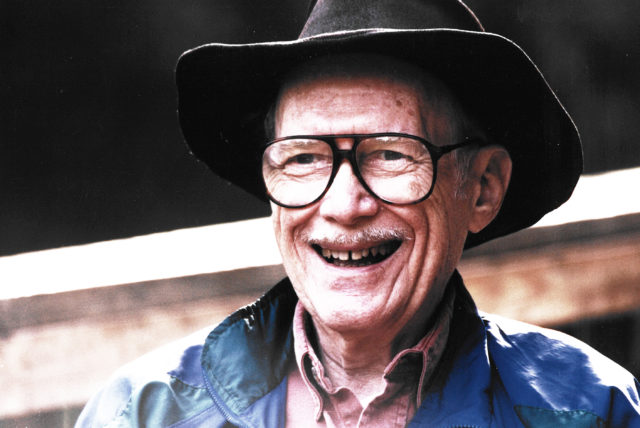 Trumpeter Murray Rothstein died on Sept. 9. He was a key figure in the modern history of Local 802 and and I want to share some of his life with my fellow musicians.
First, here's some background about Murray that I received from his wife Muriel. Murray was born in the Bronx on Dec. 31, 1918. When he was 14, the family moved to Bensonhurst, where he lived and attended public schools until World War II. He enlisted in the field artillery regiment of the National Guard – where he played first trumpet – then transferred to the Army Air Force Corps and served as an aviation cadet. He was sent to communication and radar school, earned a commission as a first lieutenant, and became an instructor. By war's end, he had risen to the rank of captain. After his discharge, Murray returned to the music profession. While playing in Broadway shows, he studied with Benny Baker and several other luminaries, including the internationally-famous composer Stefan Wolpe. Murray later enrolled at NYU, where he earned a master's degree in musicology under the eminent composer and teacher Philip James. Always fascinated by math, Murray earned a second master's degree in that field at NYU's Courant Institute and also taught there for a while.
Now, I would like to share with you my own thoughts about Murray. He was a brilliant and multi-talented man. He joined Local 802 in 1938, and was a member for 81 years, all the way until he passed. I met Murray in 1965 when he was an excellent and very busy freelancer. His musicianship was impeccable and his presence elevated the quality on any job.
At that time, NYC was bursting with work. But sadly, our union was not in competent hands. Professional musicians were not being represented properly – and in many instances, against the wishes of the rank and file. There was a dire need to change the leadership, and Murray rose to the occasion. He, along with others, became a founding father of the Local 802 reform movement.
For all of us who were dedicated to a career in music, the quality of our union was a critical factor. Murray became our mentor, our teacher, our leader. He was not alone in these efforts, but he was the principal figure and the face of the movement. He was a brilliant speaker at membership meetings and also wrote extensively. He ran for president of Local 802 (unsuccessfully) three times, and through him, the reform movement spawned three political parties at Local 802: the Clean Slate, the Musicians' Voice and the Members Party. Murray was an originator and an organizer of all three.
Murray would have been 101 this coming New Year's Eve. There are too few members still alive who remember him and how important he was to our union. But his legacy is all around us at Local 802.
More than 55 years ago, Murray advocated for the concept of having actual working musicians serve on our Executive and Trial Boards, as we now have. He campaigned for the local to buy its own headquarters rather than to keep renting expensive office space. Our mortgage-free building here at 322 West 48th Street is the jewel in the crown. He fought to create a union "paymaster plan" to make it harder for employers to exploit and cheat musicians with underscale and cash jobs. This has not been fully realized, but our current payroll company called Legit 802 is a very successful variation and compromise. During this reform period, the union's rank-and-file committee system took on new meaning and has become an effective and important tool of member representation.
After nearly 30 years of political struggle, Murray passed the leadership role to his longtime friend, colleague and collaborator John Glasel. The reformers finally won an election in 1982, with John at the head of the ticket. And thus began the modern era of Local 802, when so many of the reforms and ideas of the movement became reality.
Perhaps Murray's most important contribution was to change the culture of leadership at our union. In the bad old days, we were governed mostly by mediocre failed musicians who went into politics to get a job and serve themselves. Murray and his colleagues brought us a serious, pivotal, moment of change when highly skilled and educated musicians with successful careers were willing to set aside those careers to serve our union and its members – a trend that, quite thankfully, has endured to this day.
Murray was a thinker and not fond of sentimentality. He was more about what he stood for, rather than himself. He was a realistic and pragmatic idealist who always possessed warmth and a sense of humor. He understood deeply that a career in music and a democratic, powerful union were inseparable.
I recommend that members read Murray's Allegro series entitled "A History of the AFM and Local 802," which was published in 1996. (Unfortunately, this piece hasn't been digitized yet, so the only way to read it is to visit the Allegro archives in the basement of Local 802. However, Local 802 member Bill Rohdin used Murray's history to create an updated version, which is posted at www.local802afm.org/the-history-of-local-802.)
The most fitting tribute to Murray would be to reaffirm our commitment to our union. Let's remind ourselves that every achievement, every advance and every benefit provided to us by Local 802 is the result of sacrifices and hard-fought battles carried on by generations of musicians who preceded us. Thank you, Murray!
Murray played professionally for many years until he retired from the business. Until his death, he also pursued another lifetime interest: nature photography. He is survived by his second wife Muriel, and his son Gregg.
Drummer Bobby Shankin has been a member of Local 802 since 1963. He is an elected member of the Local 802 Executive Board and previously served as a staff member for many years.