Music Heals
How artists are helping my Puerto Rico recover - and what we can all do
Volume 117, No. 12
December, 2017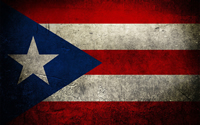 Hurricane Maria left an apocalyptic devastation earlier this fall as it castigated my homeland of Puerto Rico and left no corner untouched. Almost three months after the systemic destruction, the government has made little progress in restoring power – nearly 38 percent of the island's only electric utility's generating capacity was back online. The power authority struggles with the most basic recovery tasks, leaving many to believe they will be without power for months to come. The storm caused a loss of 1.25 billion hours of electricity supply, making it the largest blackout in U.S. history. Not only that, massive damage to Puerto Rico's water system poses a looming health crisis for island residents exposed to bacteria. The official death toll is 55, although we know of almost 1,000 others who the government says died of "natural causes." The government refuses to count these fatalities as part of Hurricane Maria's toll.
The hurricane also exacerbated the considerable challenges Puerto Rico already faced: a dying economy, a financial debt crisis that has resulted in bankruptcy, and an exodus that has reduced the island's population by half a million over the last decade. The brutal conditions and stalled recovery caused tens of thousands of Puerto Rico residents to flee to Florida in a single month. This epic exodus provoked the state to open three disaster relief centers for displaced families. The disaster has been compounded by a slow and inefficient response by Puerto Rican officials as well as the mainland U.S. government. So the Puerto Rican diaspora has stepped up, along with grassroots organizations, NGOs and regular people who want to help. The most active volunteers have actually been artists and musicians who have loaned their visibility and voices to raise funds and start the healing process. The reality TV star Bethenny Frankel (from "The Real Housewives of New York City") was able to organize dozens of planes filled with aid to land in remote places and transport people to hospitals. She formed coalitions with people she had never met before. Restaurateurs Jose Andres and Jose Enrique have been serving about 25,000 meals per day to refugees. Jennifer Lopez, Ricky Martin, the band Residente and many more artists of all kinds are helping out and asking their fans to do the same. Lopez, Marc Anthony and Luis Fonsi joined the First Lady of Puerto Rico, Beatriz Rosselló, to collect funds at the government site Unidos Por Puerto Rico, while Martin is collecting donations via his YouCaring crowdfunding page. Ricardo Arjona joined the Maestro Cares Foundation to donate part of the proceeds from his concert in Houston to the American Red Cross. A Hurricane Maria telethon raised over $50 million. Most notably, Lin-Manuel Miranda reached out to high profile artists to record a song he wrote, "Almost Like Praying" (which contains a sample of "Maria" from "West Side Story.") The charity single blasted in at No. 1 on the Digital Song Sales chart. It features Marc Anthony, Ruben Blades, Camila Cabello, Pedro Capo, Dessa, Gloria Estefan, Fat Joe, Luis Fonsi, Juan Luis Guerra, Alex Lacamoire, John Leguizamo, Jennifer Lopez, Rita Moreno, Ednita Nazario, Joell Ortiz, Anthony Ramos, Gina Rodriguez, Gilberto Santa Rosa, PJ Sin Suela, Tommy Torres and Ana Villafañe.
Jazz musicians lent their talent in the benefit concert Juntos por Puerto Rico, led by Miguel Zenón. Performing were some of the top jazz musicians in the world including Obed Calvaire, Marco Diaz, Robin Eubanks, David Flores, Jose Roberto Hernandez, Zakir Hussain, Sean Jones, Rebeca Mauleon, Javier Navarrette, Rico Pabon, Pedro Pastrana, Joshua Redman, David Sanchez, John Santos, Shefali Shah, Marcus Shelby, and Saul Sierra.
Finally, near the end of October, Local 802 organized a collection for Puerto Rico at its fall membership meeting. I spoke there along with Local 802 member Victor Pablo. (Victor's family and my family are neighbors on the same street in Puerto Rico.)We raised almost $2,000 that night, along with various other material donations.
TO DONATE: The city of New York is promoting donations to Puerto Rico at www.hispanicfederation.org/donate and www.nyc.gov/fund. Donations of material objects (diapers, baby food, etc.) are also accepted; see http://on.nyc.gov/PuertoRicoRelief for more information.
Hurricane Maria's devastation can be seen in these photos by Local 802 theatre rep Marlena Fitzpatrick-Garcia from her recent trip to Puerto Rico, where she assisted her family.