Musicians Career Management Group is open
Volume 123, No. 2
February, 2023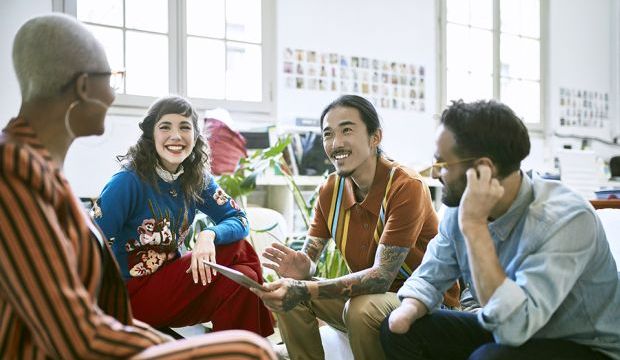 The Entertainment Community Fund (formerly The Actors Fund) is a national human services organization that helps address the specific needs of musicians and other entertainment professionals—with a unique understanding of the challenges involved with a life in the arts, and with the knowledge of what it takes to thrive in an often unpredictable industry. At the Fund, our Career Center can help you to identify and find fulfilling secondary work that complements your performing arts and entertainment career.
The Career Center is pleased to offer its Musicians Career Management Group to members of Local 802. This drop-in networking group provides a supportive and collaborative place for musicians to share ideas and resources to help navigate the ever-changing landscape of the music industry.
The group welcomes a vibrant and diverse group of artists and music industry professionals; previous members have included musicians, singers and producers ranging from those just beginning their music careers to veterans of the industry and representing genres from opera, jazz and hip-hop to rock, electric and folk. Led by Entertainment Community Fund Career Counselor Geoffrey Tillocca, topics of discussion have included building confidence and developing/evolving as an artist and ways to effectively utilize resources such as social media, streaming platforms and sync libraries in one's career.
In addition to providing professional and peer support, this group allows participants to share and collectively develop a list of resources helpful to those with gigging and production careers. In addition, these resources can be used as artists work to expand their audience reach and exposure.
The Musicians Career Management Group meets online on Mondays at 3 pm ET though March 13. All musicians and music industry professionals are welcome. Learn more and enroll!