'Why we joined the union'
Avery Yurman
Volume 120, No. 4
April, 2020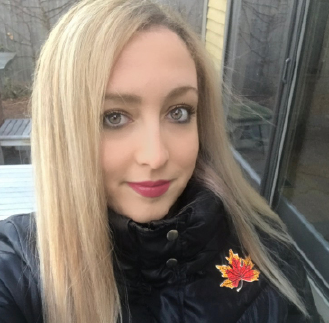 I joined Local 802 to have more varied performance and compositional opportunities in NYC. I first joined AFM Local 16-248 to perform on bassoon in "West Side Story" at the Paper Mill Playhouse in New Jersey and then joined Local 802 to be the bassoonist in the Engeman Theatre's production of "A Gentleman's Guide to Love and Murder." Under an AFM contract, I also reprised a role playing bassoon and acting for two seasons of the Amazon series "Mozart in the Jungle." I hope to gain new opportunities in musicals and on film, mainly because I greatly admire the incredible skillsets and creativity of each department and love watching them coalesce to create truly spectacular productions! I double on all the woodwinds and their auxilaries and specialize in performing on double reeds (and in jazz, funk and rock on saxophone and trumpet). I also sing (mezzo-soprano and alto), play piano/keys and drums/mallet percussion, act, and have been trained in ballet, pointe, tap, jazz, lyrical and hip-hop dance styles. My other main musical passion is composing, orchestrating and arranging for all types of ensembles. One of my favorite projects to date was when I worked on an original musical as the music director, orchestrator, copyist and editor. For four years, I have served as piccolo/flute/trumpet doubler, music director and manager of an original NYC-based theatrical symphonic rock/metal band. I have taught concert band, chorus, marching band, jazz ensemble, general music and private lessons for nearly seven years as a Long Island-based public school educator. I was so fortunate to have had some of the most passionate (and compassionate!) music educators and have been so inspired by them to give back by providing my own students with the best musical education I can. To me, music is emotion, communication, expression, connection and healing. When words fail, music speaks. I've seen total strangers bond over a shared love of music, and find it so beautiful that people experience music in both similar and uniquely different ways from one another. Music makes me feel so joyful, fulfilled, positive and appreciative of life — which, in turn, renders me even more able to put my love and energy out into the world, towards other people.
I send my best wishes for happiness, health, and safety to everyone during this trying time. I am adapting to the quarantine by teaching my school music ensembles and courses, and other music lessons, from home — using platforms such as G Suite for Education, Flipgrid, YouTube and Zoom. Additionally, I am staying creative indoors by practicing, composing, and arranging — and conditioning via exercising and practicing wellness techniques such as the Alexander Technique. In terms of video collaborations, I participated in a faculty recital from quarantine for the school community I teach in.
This interview was updated online after it appeared in print.