A tribute to Patti Wyss
Volume 122, No. 2
February, 2022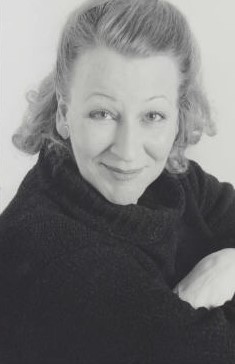 My wife, Patti Wyss, a member of Local 802 since 1992, passed away at the age of 70 on August 15, 2021. She was a singer, actor, arranger, orchestrator, composer and producer. Patti was born in Austin to Orville and Margaret Wyss, both Ph.D. microbiologists. Her mother also ran a music school where Patti received her first lessons in voice and flute. She graduated from the Interlochen Arts Academy and the University of Texas at Austin, where she excelled in flute performance and theatre. As a small child on a family trip to New York, she announced "I'm going to live here someday." And indeed she made that prophecy come true.
During her early days in New York, she performed in dinner theatre. Additionally she sang with the swing vocal groups Ginger Ale and City Lights, which worked steadily at major resorts in the Catskills, Poconos and also in the Caribbean. Most notably they opened for Jackie Mason, Rodney Dangerfield, Phyllis Diller, Soupy Sales and Totie Fields. Later, with songwriter and lyricist Albert Evans, she formed Bosky-Dell Music which provided jingles for corporations including M & M Mars, Drury Design, Metlife, Mobil and Howard Johnson's. Patti appears on twenty of Ben Bagley's venerable "Painted Smiles" records, singing charts by Dennis Deal with Blossom Dearie, Nell Carter, Estelle Parsons, Chita Rivera, Katherine Hepburn and Anthony Perkins. With music director Don Sturrock, Patti sang backup vocals for country music legend Eddy Arnold and performed with Rip Taylor, Boots Randolph, Florence Henderson, the Lennon Sisters and the Chordettes.
Patti and I met while working for a music production company. We were both members of Local 802, and together we crafted arrangements and orchestrations for the New Jersey Symphony (under Gerald Steichen), Utah Pops, Indianapolis Pops, the New Haven Symphony, the Ridgefield Symphony and other ensembles and regional theatres. We also collaborated on the New York Fringe Festival as well as at Mabou Mines, the Flea Theatre (with Tribeca New Music) and the Bar Harbor Music Festival. We orchestrated the musical "Yankee Doodle Dandy," which premiered at the Fifth Avenue Theatre  and ran at TUTS in Houston, the Ordway in Minneapolis, the Fox theatres in St. Louis and Atlanta, the Long Beach Playhouse and the Majestic in Dallas. We also orchestrated "Streakin!", a 1970s revue, which opened at the Club Flamingo in New York and played throughout the U.S., most recently in New Zealand.
Acting was another of Patti's talents: she was in "Singin' in the Rain" at the Paper Mill Playhouse and Broadway Sacramento as well as "Abie's Island Rose" at the 57th Street Playhouse. She was also a regular on the cable TV show "Damn Right" for two seasons.
Perhaps Patti's greatest passion was singing. She appeared often with the award-winning a cappella group The Accidentals. A vocal trio she formed with Christine Ranck and Sula Haska — called The Janes — held a special place in her heart. The Janes delighted audiences with the swing music of the Boswell Sisters, McGuire Sisters, Andrews Sisters and beyond.
For 15 years Patti was a proofreader at Anixter-Rice Music. She worked with the musical scores of David Chase, Danny Troob, Larry Hochman, Russ Anixter, Donald Rice, Dave Metzger, Doug Besterman and Christopher Jahnke.
Besides myself, Patti is survived by her sisters Ann and Jane as well as nieces, nephews and cousins. All who loved Patti will remember not only her accomplishments but the bright chord she struck in daily life.