We're ready for the re-opening
President's report
Volume 121, No. 8
September, 2021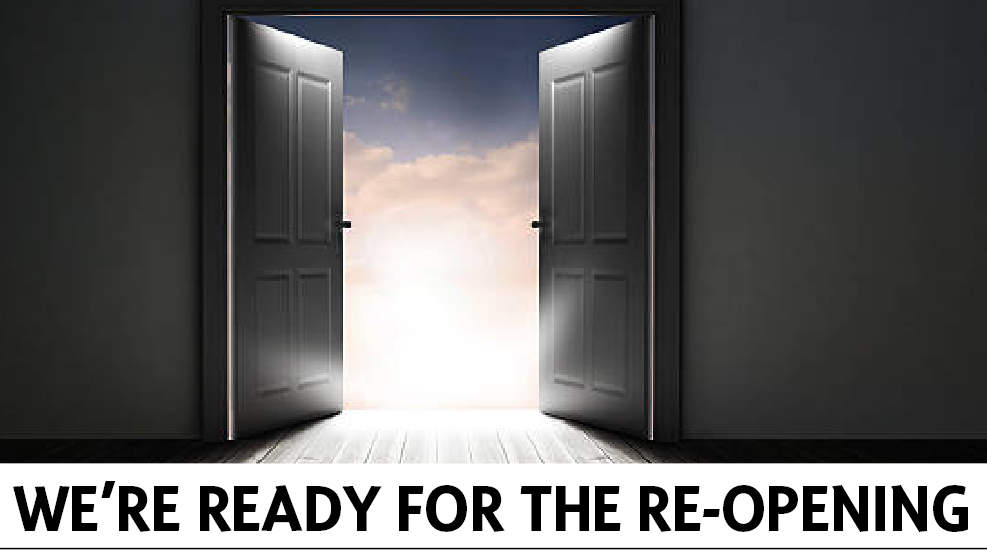 The moment is finally here. We're just days away from the re-opening of many full-length Broadway musicals, and Broadway musicians recently ratified their return-to-work agreement, which includes new enhanced health and safety protocols. We're also thrilled that a contract with the Met Orchestra was ratified so Met musicians can reconnect with their audiences at the Met, at Carnegie Hall, on tour, and at our newly established chamber music series at Weill Hall.
The power of our union has always been our members, and it's amazing what can happen when we leverage their collective power together as one voice. Our Broadway committee and Met Orchestra committee worked around the clock to achieve their goals. I couldn't be prouder of these committees. This kind of teamwork is how we keep our union strong.
As NYC continues to re-open, Local 802 has finalized agreements with the New York Philharmonic, Mostly Mozart, Jazz at Lincoln Center, and a dozen more ensembles. Unfortunately, we have two high-profile ensembles who we haven't settled with yet: the American Ballet Theater and New York City Ballet. Our dedicated orchestra committees are working hard to settle these contracts and we are also working with our elected allies. We're posting updates to our social media; keep tuned for ways you can help out.
LOCAL 802 ELECTION
Friday, Dec. 3, 2021 is the date of the GENERAL ELECTION for: AFM Local 802 President; Financial Vice President; Recording Vice President; Executive Board (9 positions); Trial Board (9 positions); Delegate to the AFM Convention (5 positions); Alternate Delegate to the AFM Convention (3 positions); Delegate to the New York State Federation of Labor (2 positions); Delegate to the NYC Central Labor Council (3 positions); Delegate to the United Hebrew Trades.
Wednesday, Sept. 15, 2021 is the first date that NOMINATING PETITIONS for the election will be available to those seeking office. You may request a petition as early as Sept. 8, 2021 by sending an e-mail to: election@local802afm.org
Friday, Oct. 15, 2021 at 4:30 p.m. is the deadline for COMPLETED PETITIONS to be scanned and e-mailed to election@local802afm.org
To be eligible to run for office, you must have been a member in good standing for two consecutive years prior to the election.
To be eligible to vote, your membership must be active and paid up through the end of the third quarter (Sept. 30, 2021). To confirm your membership status, see https://portal.local802afm.org
The full election rules are posted at: www.local802afm.org/election-2021
Election-specific questions should be e-mailed to election@local802afm.org or call (212) 245-4802, ext. 259.
HEALTH INSURANCE
There have been so many developments with health insurance and federal pandemic aid that we are sponsoring a webinar for all musicians on Sept. 10 at 2pm on Zoom with Renata Marinaro from the Actors Fund. Register at www.local802afm.org/events. Part of what we'll be discussing is how to use federal pandemic aid to buy a subsidized Obamacare (ACA) plan. We'll also have Local 802 health department staff available to answer your questions.
UNION GIGS STILL AVAILABLE
Our musicians continue to perform special streaming concerts from their own homes as well as live gigs at hospitals in a program called #MusicForTheSoul. This series is covered under a union contract thanks to a partnership between us and the Mayor's Office for Media and Entertainment. Apply for a paid gig here.
FINANCIAL AID FOR BROADWAY MUSICIANS
The Places Please Project in partnership with the Actors Fund is offering financial aid to NYC's theater workers who had to leave during the pandemic and are now struggling to return. Learn more, donate, or apply for help.
GETTING BACK TO WORK
As NYC continues to re-open, Local 802 is updating our health and safety guidelines. Remember that all guidelines that appear in a contract must be negotiated between Local 802 and your employer. If you have any questions, e-mail membership@local802afm.org
COMING THIS FALL
As part of the re-opening of NYC, the union will be rolling out several initiatives this fall under the banner of "802 STRONG." The general idea we have been working on is that the union will rebuild itself stronger than before as we learn the lessons from the pandemic and leave no musician behind:
A financial aid program under the title 802 STRONG: NO MUSICIAN LEFT BEHIND
A mentorship pilot program with diversity, equity and inclusion priorities under the title 802 STRONG: THE NEXT GENERATION
An organizing training program under the title 802 STRONG: RAISING OUR VOICE
The union staff is excited to roll out these initiatives in partnership with the officers and Executive Board. More details will be forthcoming.
SAVE THE DATE: NEXT LOCAL 802 MEMBERSHIP MEETING IS OCT. 27 AT 5pm at LOCAL 802 (unless conditions require us to hold the meeting virtually). Vaccination and masking policy will be announced once the Local 802 building re-opens.